There are several benefits of brow lamination, including
Noninvasive

Pain-free

Gives brow hairs a more natural look than eyebrow tattooing or other procedures

No knives or needles

Bolder, thicker, fluffier brows

Lasts longer than eyebrow tinting

Fuller looking brows

Tames unruly hairs

Relatively more affordable

Semi-permanent

Sets brows in a verticle direction
What does brow lamination look like?
The brow lamination procedure varies slightly from person to person, depending on an individual's natural brow color, thickness, and texture, as well as the person's desired shape and overall look. Normally, however, it involves the following common steps:
A brow technician will generally start by performing a patch test to check for any allergies, skin conditions, and sensitivities to the keratin-infused straightening cream.

If the patch test reveals no skin irritation caused by the solution, the technician will begin the procedure. The first step is to clean the brows and the area around the eyebrows, mark the shape that suits the client's face shape best and possibly remove any stray hairs.

The brow expert then applies the lifting cream onto the brows with an applicator. This cream works by breaking the hair bond and relaxing the hair follicle. This prepares the brow hairs to be manipulated and sculpted into their new shape.

After the application, the brow hairs will be brushed up in a uniform vertical direction.

Next, the area is covered with plastic wrap and allowed to sit for several minutes. Setting time varies depending on a person's brow texture and thickness.

The brow technician will then remove the lotion and apply a second solution to set the hair in its new place. This is followed by another application of plastic wrap, which will remain for several more minutes.

Once the brows are set, the technician will remove the plastic wrap and all traces of the products.

Finally, a nourishing oil or serum is applied to replenish the eyebrow hair's natural moisture and condition.
Book Your Appointment Today!
How long does the process take?
The process takes about 45–60 minutes.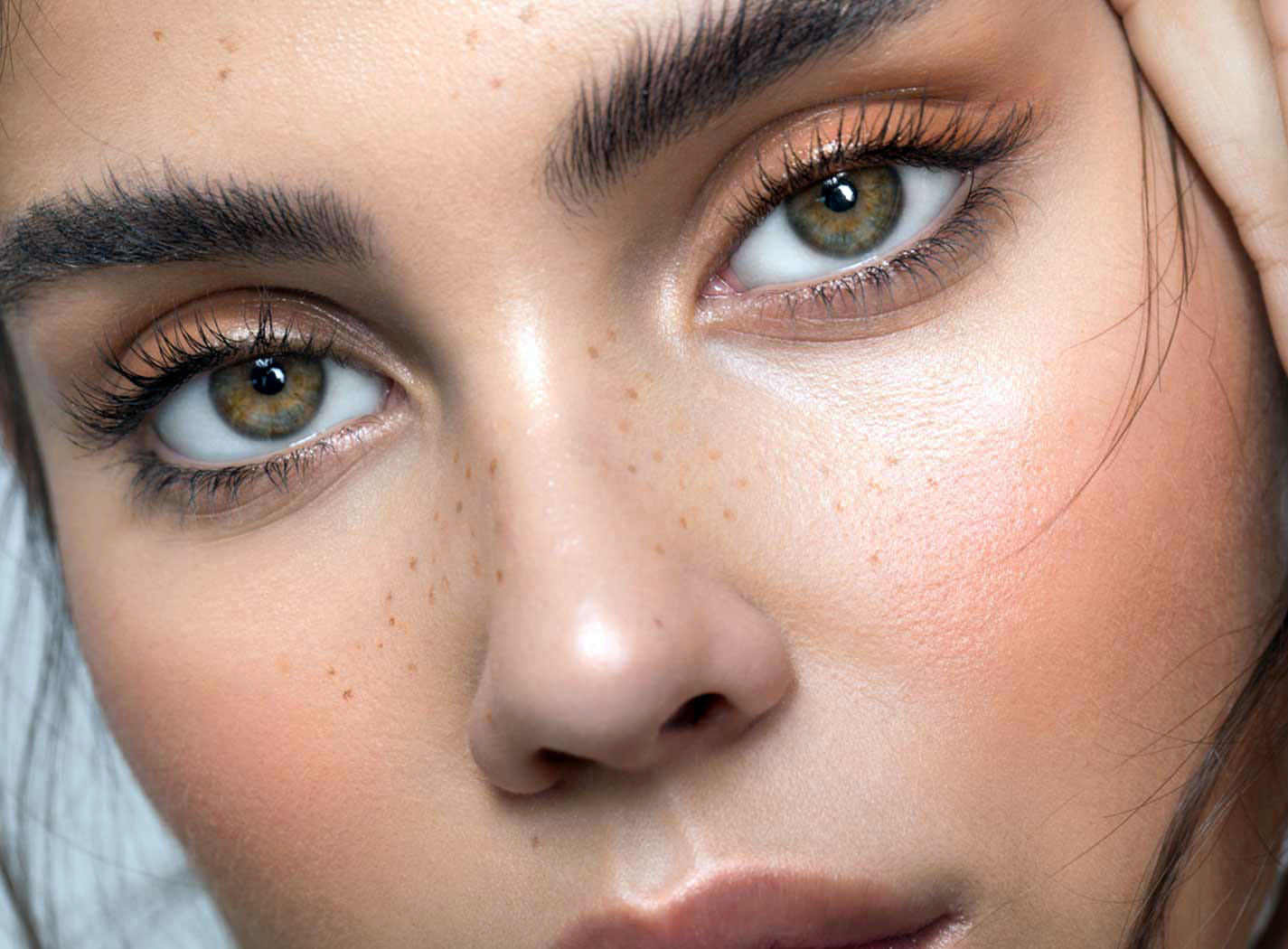 Eyebrow lamination can help with:
Curly or unruly hairs that grow in different directions

Uneven or asymmetrical brows

Brow area that lacks definition or shape

Thinning hair due to age or illness

Sparse areas or gaps
What do laminated brows look like?
Laminated eyebrows look straighter, thicker, and smoother, and can be personalized according to your facial shape. It's also an excellent alternative for repairing problem eyebrows such as gaps left by waxing and over-plucking.
It is a great idea to go through instagram or pinterest and find pictures of brows you like and bring them with you to your consulation.
Is brow lamination painful?
Laminating is not a painful treatment and can be performed without any discomfort.
Book Your Appointment Today!
How Long Does Eyebrow Lamination Last?
Eyebrow lamination generally lasts up to eight weeks. This varies depending on the person's hair growth.
What aftercare and maintenance tips are needed following brow lamination treatment?
Unlike micro blading, enhanced laminated eyebrows are easy to maintain. That being said, the are still some tips to follow, especially during the 24 hours immediately following the treatment.
Do not apply makeup after treatment.

Avoid rubbing your eyebrows.

Do not let your brows come in contact with water, moisture, or heat at least for 48 hours.

Avoid using contact lens replacements until 1-2 hours.

Do not swim for at least 2 weeks.

Use the aftercare noirishing product provided.

Do not use exfoliants and products containing retinoids or 72 hours to prevent skin irritation.
After the procedure, the following brow treatment are ok:
tweezing

threading

tinting

waxing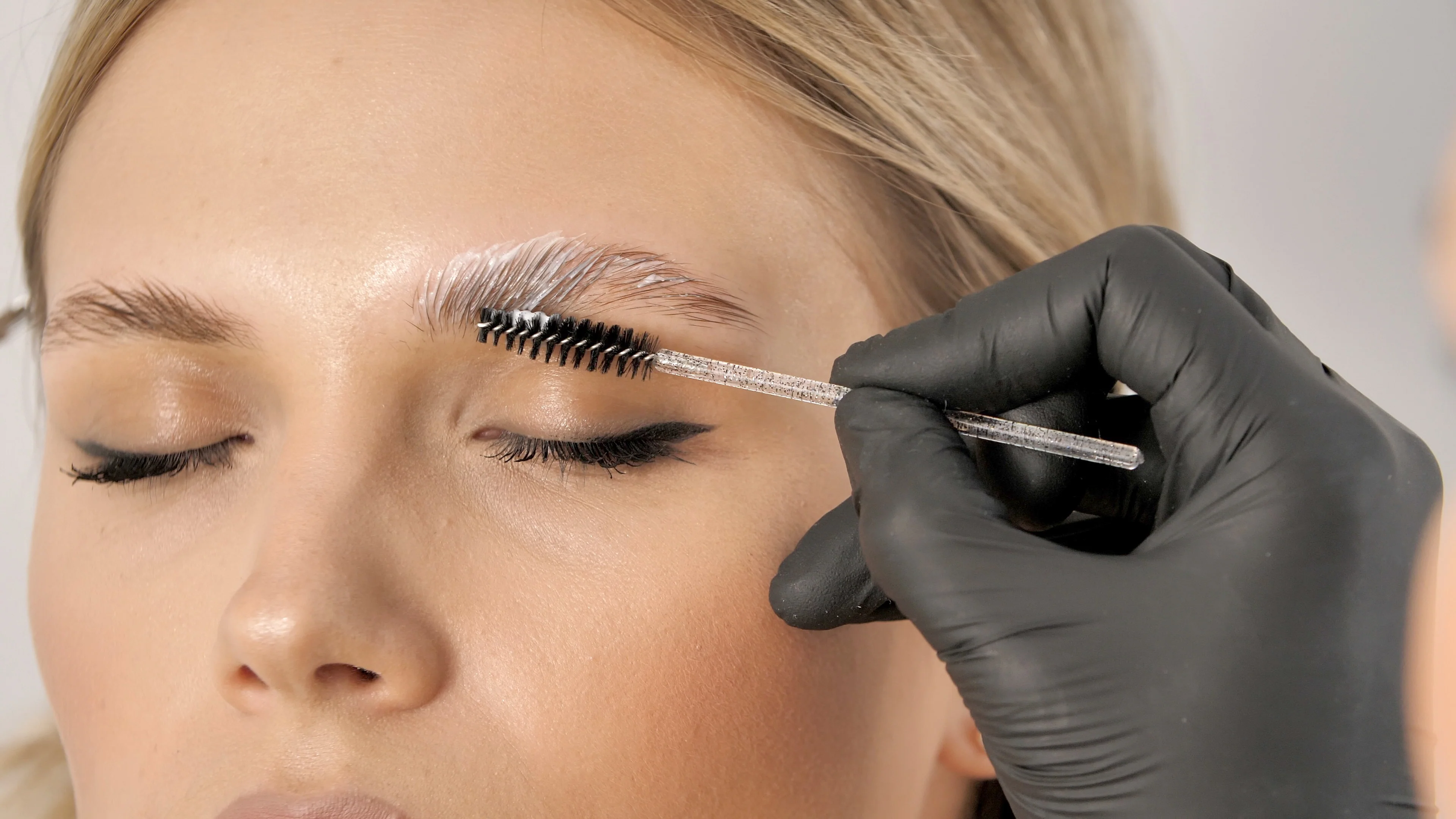 What are the Side Effects Eyebrow Lamination?
Whenever you apply any chemical solution to the skin, there are potential risks of an allergic reaction. While eyebrow laminating is noninvasive and significantly less intense than many procedures do, there are still possible side effects.
Swelling

Peeling

Itchiness

Swollen eyes

A slight tingly sensation
Before and After Brow Lamination
Other important facts and tips about brow lamination
Brow lamination is not suitable for everyone, and it's important to consult with a trained brow expert before undergoing the treatment.When you come to our salon, you will have the opportunity to discuss your goals, concerns, and the desired shape and fullness you're looking for.

It is highly recommended that you wait 4 to 6 weeks after other brow treatments before getting your brows laminated. Don't worry if you don't have enough hair because the truth is, the more natural your brow hairs are when getting this treatment, the better. A blank canvas allows brow technician the opportunity to create the most beautiful lush brows.

Brow lamination will leave you with fuller, more defined brows.

The results will generally last for up to 8 weeks.

The process is painless and typically takes around 30-45 minutes to complete.

For a more in-depth look at brow lamination, see our blog post, The Eyes Have It: 9 Things to Know Before Your First Brow Lamination Treatment.
Book Your Appointment Today!
How much does brow lamination cost?
Unlike microblading or nanoblading, which can cost as much as several hundred dollars, brow lamination tends to be less expensive. Typically, an eyebrow lamination can cost around $50–$120.
Our customers asked for it, so we made it happen. Introducing our exciting new eyebrow and lash bar—an exquisite one-stop destination for Eyebrow Lamination, Brow Tinting, Henna Brows, Eyelash Tint, and Lash Lifts. 
Luxurious and uninterrupted "me time" will take over the moment you walk in the door as our professional brow artists will work with you to find the perfect custom lash and brow look for your unique eyes, face shape, and lifestyle.
It's amazing how a small change can make a huge difference. If you're ready to simplify your morning routine and look and feel youthful, confident, and beautiful,  you're ready for our lash and brow services that will make you feel ready to take on the world.
The cost of a beauty treatment varies depending on the provider, their location, and whether they charge extra fees for add-ons, just like any other beauty service.
Unlike microblading or nanoblading, which can cost as much as several hundred dollars, brow lamination tends to be less expensive. Typically, an eyebrow lamination can cost around $50–$120.
See our service page for a complete list of prices and services.