The Skinny on Non-Invasive Fat Reduction
Specialist Skin Solutions in Lorn is proud to have incorporated the Cutera truSculpt® iD body contouring system into our clinic of medical grade cosmetic devices. A revolutionary, nonsurgical sculpting treatment that eliminates fat cells in the hardest-to-reach areas, truSculpt® allows you to personalise your treatment to achieve the results you desire.
TruSculpt® is a clinically proven and safe technology that can permanently eliminate fat cells from stubborn areas such as the abdomen, flanks, upper back, inner and outer thighs, chin, and upper arms. With truSculpt®, you can achieve the body definition you desire, even in specific areas that have been resistant to diet and exercise.
Everyone has their own body iD. It's time to discover yours.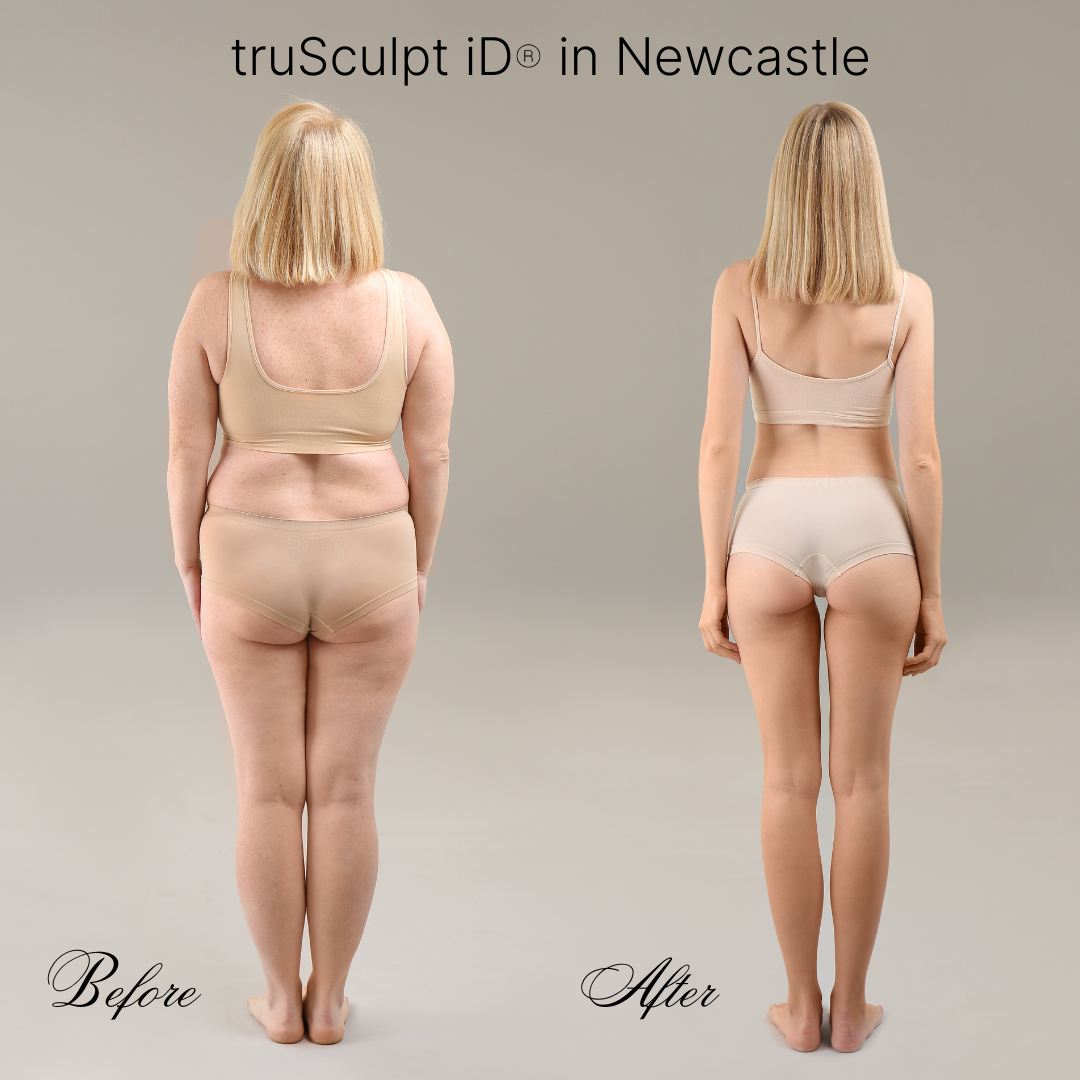 Book Your Appointment Today!
The trusculpt id treatment a non-surgical, non-invasive fat reduction procedure that uses monopolar radiofrequency energy to destroy fat cells throughout the entire fat layer, from just below the skin down to the muscle. Commonly used to contour the abdomen, flanks, buttocks, inner and outer thighs, the chin, and the upper arms, truSculpt is an alternative to liposuction that does not involve the use of scalpels or stitches.
TruSculpt iD® is a clinically proven, highly effective, and completely safe treatment that permanently eliminates fat cells from even the hardest-to-reach areas. truSculpt iD is the only TGA-approved device of its kind that offers a non-invasive treatment option for body sculpting and fat reduction. It has been clinically proven to permanently reduce fat by up to 24% in as little as one treatment.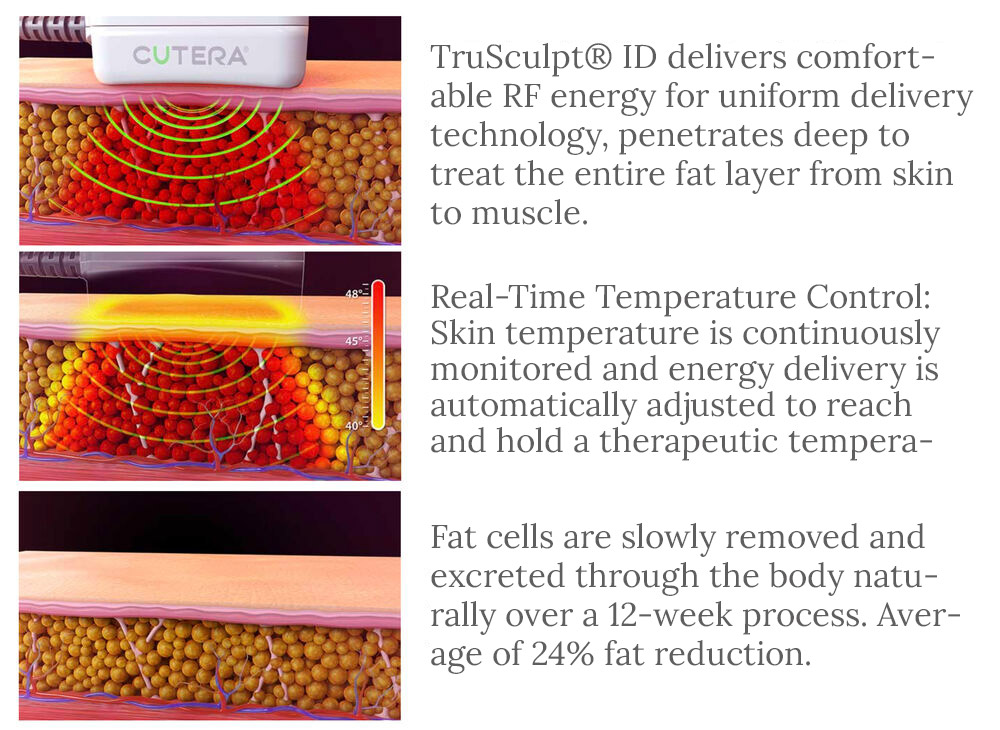 How truSculpt® Works
Using a handpiece, TruSculpt iD uses Monopolar Radio Frequency technology to target fat cells selectively. The device is placed over the targeted area, while pulses of energy cause fat cells to heat up and shrink. Then the fat cells are eliminated by passing through the body naturally. Easily adjusted to conform to each patient's needs, the level of heat can be adapted, so each person feels comfortable and experiences very little to no pain.
Most patients see an average of 24% in fat reduction after just one treatment though some require two treatments to achieve their desired results.
By delivering radio frequency energy through the skin, fat cells absorb the energy in the form of heat, effectively destroying the unsightly fat without harming the skin at all. Once destroyed, the body naturally takes over and flushes out the old fat cells through the lymphatic system.
The procedure, which takes from 15 to 60 minutes, feels similar to a hot stone massage. Patients have not reported any pain or discomfort during the procedure and no prescription pain medications, cooling gels, or compression garments are required. Mild redness, swelling, and tenderness can last for approximately 10-12 hours, for which patients are advised to take mild OTC pain medication such as Tylenol.
TruSculpt iD® treatment normally requires 1 to 2 sessions, 4-6 weeks apart. Maximum results are visible after approximately 10-12 weeks, however some patients begin to see improvement after as little as 4 weeks. Whereas liposuction actually removes fat through a hollow tube and suction instrument, TruSculpt iD® does not remove the fat, but rather causes fat cell death. This disruption of cells allows the fat to leak through lymphatic system, shrink, and gradually expel.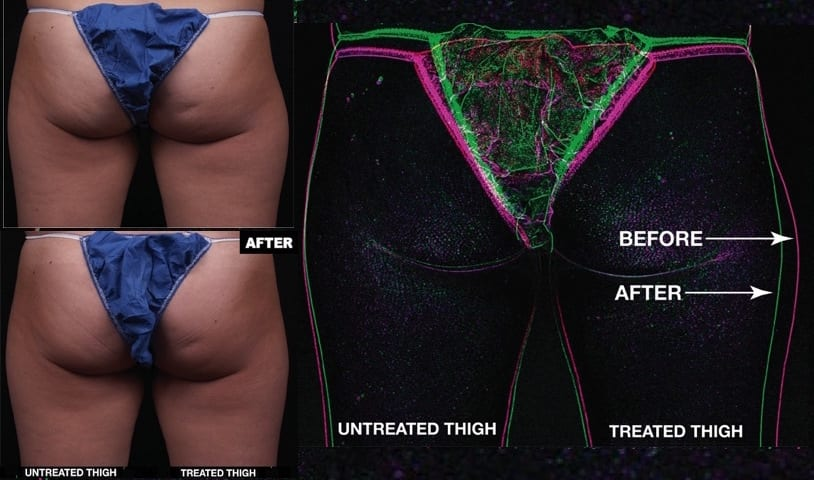 Book Your Appointment Today!
How TruSculpt iD® is Different From Other Non Surgical Body Sculpting Treatments
The TruSculpt iD procedure is more versatile and effective in treating body fat on any body part, even the smaller, hard-to-reach areas.
TruSculpt iD® works for a wide range of patients who may not be a candidate for other contouring procedures due to skin types, fat thickness, and presence of skin laxity on certain areas of the body.
The non invasive treatment has minimal discomfort and has been compared to a hot stone massage. No prescription pain medication is normally needed.
There is no visible downtime after the procedure and the patient can resume their normal routine and participate in normal activities.
TruSculpt iD® helps tighten the skin in the treatment area.
The treatment time is dependant on the treatment size, fat thickness, and how many areas are being treated but treatment time is only 15 to 30 minutes.
Only 1 or 2 treatments are generally required to achieve the personalised results you desire. Maximum results are visible 12 weeks after treatment.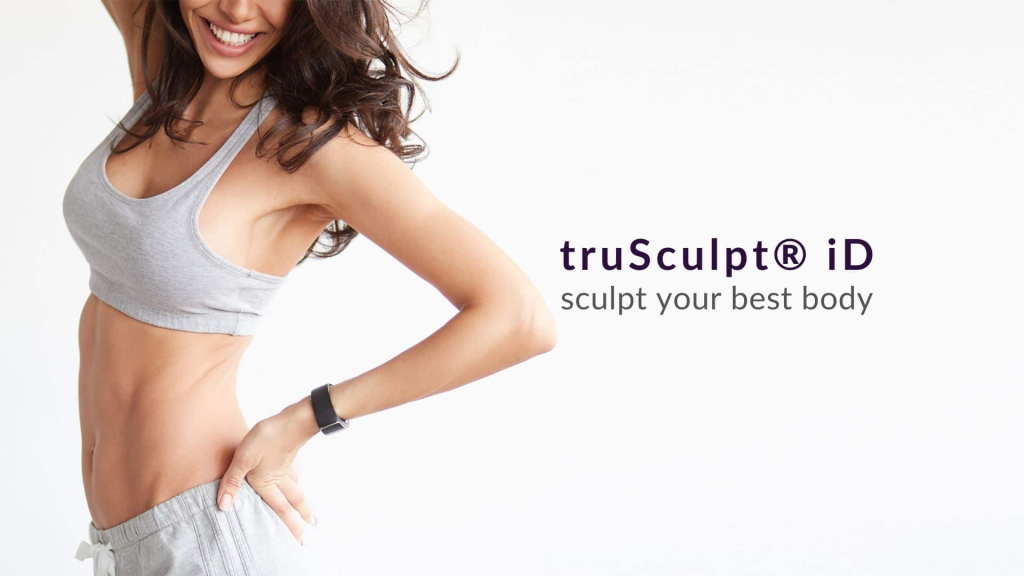 The zero-downtime benefit, allowing patients to immediately return to work, makes TruSculpt iD® a very appealing option. Drinking lots of water and maintaining a healthy lifestyle is important. It helps the fat cells travel through the lymphatic system and start to digest throughout the body.
Unlike invasive surgery like liposuction, there are no restrictions. Exercise and work can be resumed immediately associated with TruSculpt iD® treatment and patients
When Will I See Results After TruSculpt iD® Treatment?
The procedure takes just a few minutes, and you can expect to see full results 6-12 weeks after your first session—that's the amount of time your body needs time to clear away the destroyed fat.
TruSculpt iD® can help achieve desired definition even in stubborn areas that haven't responded to diet and exercise. The procedure is advantageous because it's easy and painless, with no need for anesthesia, downtime, knives, or needles.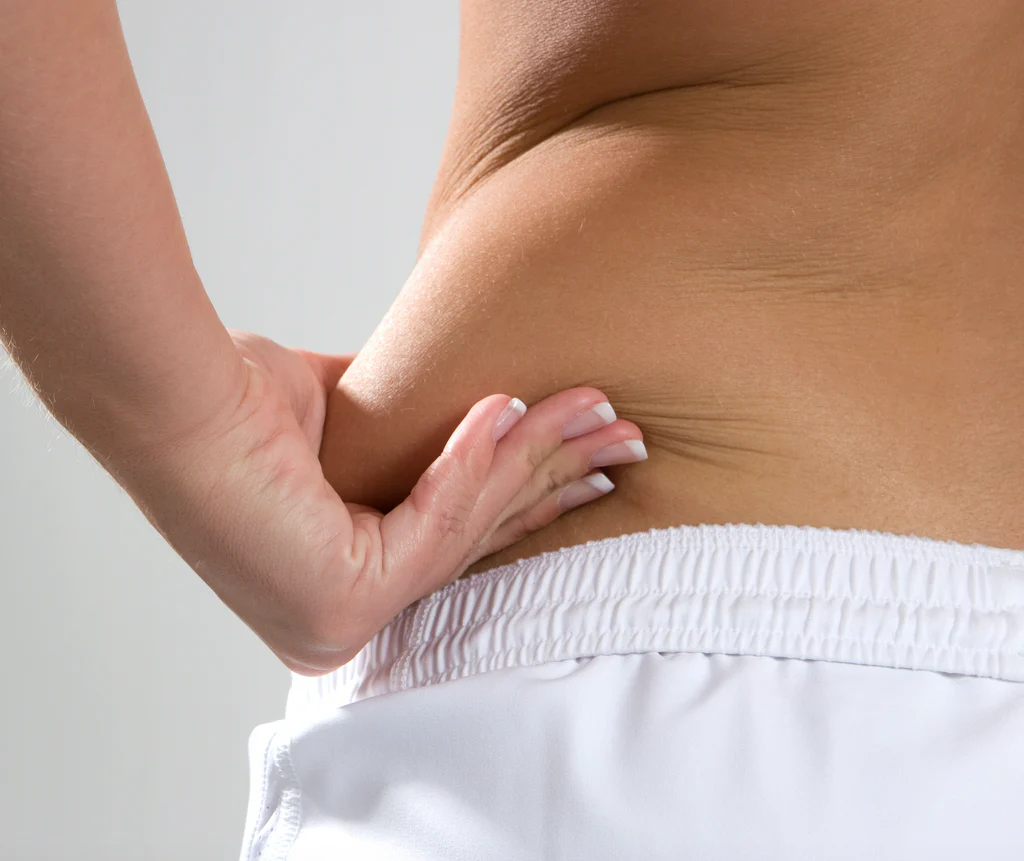 Common Areas of TruSculpt iD® Treatment
Thanks to the size of the handpiece, TruSculpt iD® can address a variety of concerns and target hard-to-reach areas of the face, upper arms, inner thighs, abdomen, flanks, and back regardless of loose skin or skin laxity.
Common concerns addressed by TruSculpt iD® :
Belly fat
Love handles (flanks)
Inner and outer thigh fat
Back fat
Wobbly upper arms
Butt fat

What to Expect
When you visit our Newcastle clinic, it's our goal to be a soft place to land and provide you with a sense of calm and peace. All you have to do is sit back on one of our comfortable treatment tables and let our experts get to work. In less than an hour (depending on the size of the treatment area), you will be out the door and back to your daily life. Then after just a few short months, as the fat flushes out of your body, you will notice visible results— the beautifully defined body you've always wanted without hours of exercise and weeks of counting carbs.
If you're struggling with stubborn fat beneath the jaw, around the neckline, on your abdomen, flanks, inner or outer thighs, or upper arms, you're not alone. Thanks to TruSculpt iD®, a slimmer look can be yours in just a few minutes. The number of TruSculpt iD treatments required varies from person to person. That's why we invite you to give us a call to set up a consultation. Once we have an idea of the problem and your goals, we'll come up with an appropriate treatment plan that works for you.
Because the procedure is non-surgical, there's no downtime or recovery period. You simply come in, sit back, and let us work our magic. Then you can get on with the rest of your day as if nothing has happened.
Non-invasive, non-surgical TruSculpt iD® is the latest fat reduction treatment that permanently eliminates up to 24% of unwanted fat with no pain, zero downtime, and minimal side effects.
With TruSculpt, patients can go back to their regular day-to-day lives immediately following their session. There are no restrictions on activities, including exercise. In fact, patients are encouraged to exercise in concert with a healthy diet to derive maximum benefit from the treatment.
TruSculpt is painless, involves no incisions and no special garments to support the therapy. And yet, people who've undergone truSculpt enjoy striking results, beginning only weeks after the conclusion of their These are progressive, becoming more noticeable with time.
Because TruSculpt iD® causes no damage to any soft tissue except the fat itself, there's no bruising. Your body naturally eliminates the contents of fat cells over time, leaving your skin taut and your body sculpted.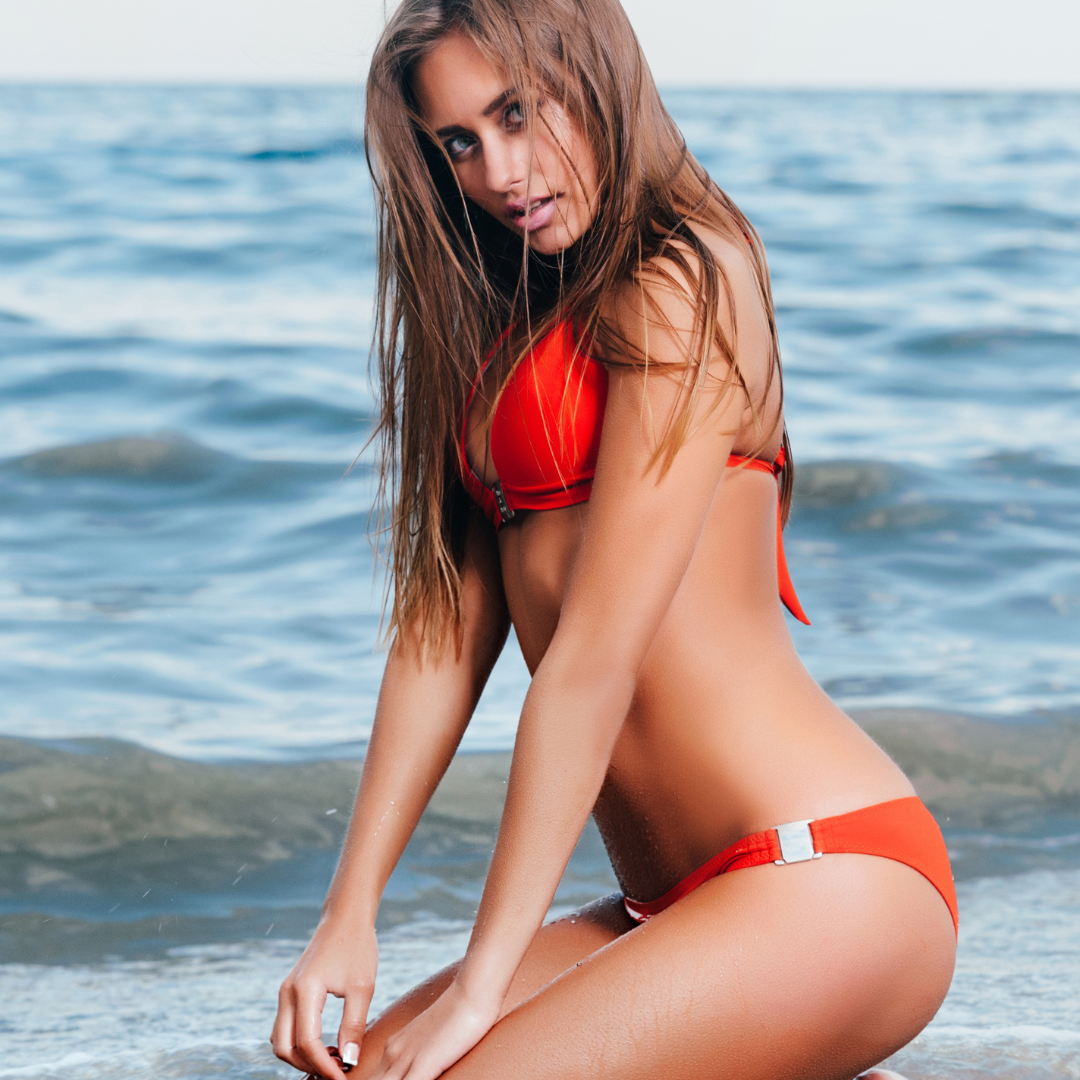 Book Your Appointment Today!
Where to Find a TruSculpt iD® Specialist in Newcastle
At Specialist Skin Solutions, a cosmetic clinic specialising in non-surgical, anti-ageing aesthetic procedures, including the latest laser techniques, dermal therapies, and anti-wrinkle injections, we proudly offer truSculpt® iD, the latest in state-of-the-art fat melting, body chiseling techniques.
We believe in transparency and education first and foremost, providing every client with information, explanations, and treatment options before performing any procedure. Offering a thorough consultation prior to treatment, we'll discuss the areas of concern and the range of treatment options suggested to produce optimal results.
And because the number of TruSculpt iD® treatments varies from person to person, we'll create an individualised treatment plan, discuss our pricing structure, and explain in detail what you can expect both during and after the procedure. Book an appointment today!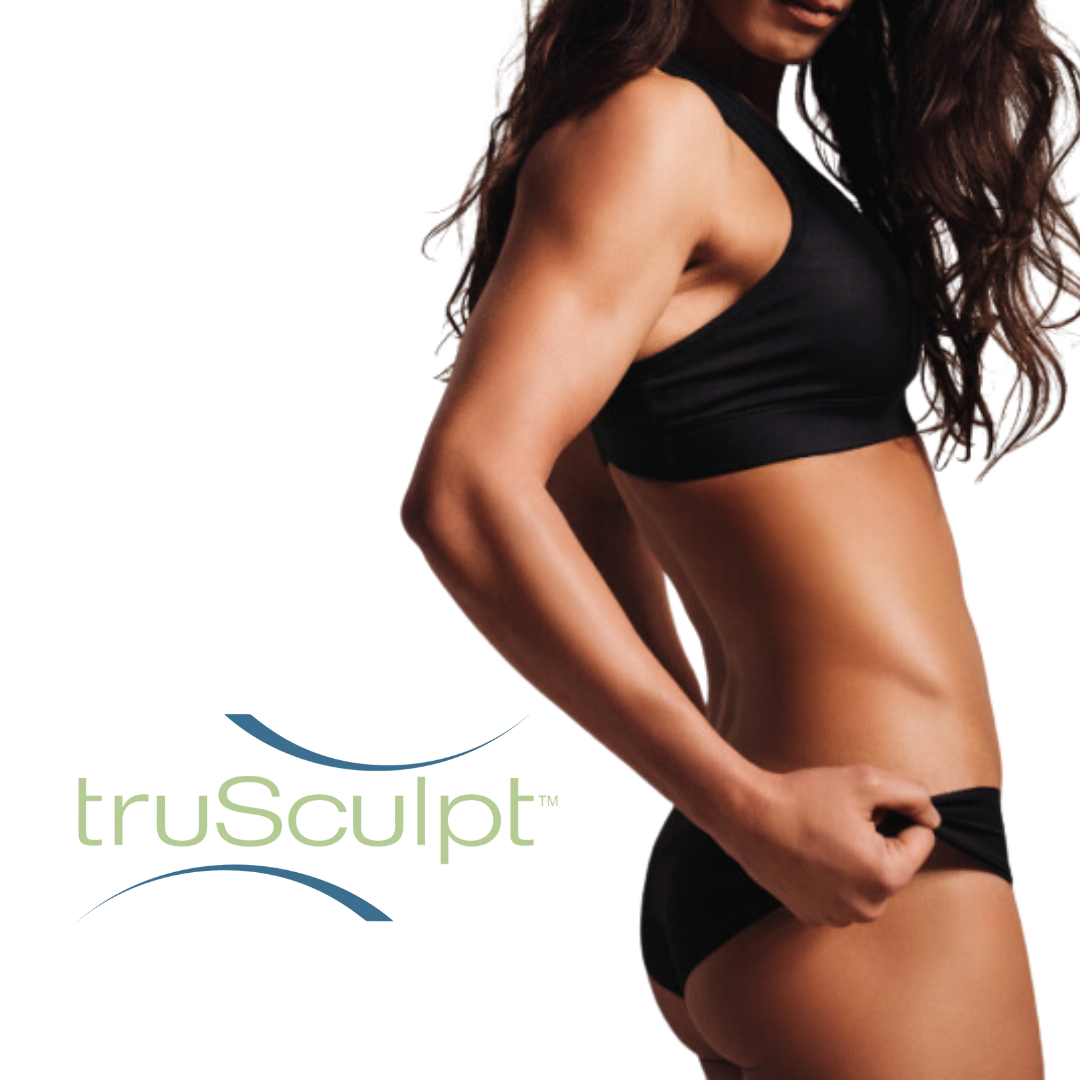 At Specialist Skin Solutions on Belmore Road in Lorn, we're dedicated to helping you feel your best by bringing out your natural beauty and loving the skin you're in at any age. We look forward to speaking with you!
If you have specific questions, call us at 02-4934-1700.
*Disclaimer: This article is meant strictly for informational purposes only. Results vary.