There can be years, even decades, between thinking about injectables and actually going ahead with treatment. Often, it's when we notice our co-workers, friends, and family having regular skin care therapies, that we finally take the plunge. Our decision isn't necessarily about peer pressure but more about dealing with our anxieties around injectables before we can make an informed choice about our own skin; and seeing the women around us having successful and positive experiences can help with that.There is nothing wrong with taking the time to research a potential treatment in detail, but this leads to questions like 'have I left it too late to get my frown line treated in my forties?'
Firstly, ask any skin care professional, and they'll tell you that it's absolutely not too late to get injectables at any age. The most important thing is not the age you start the process but who does the procedure for you. Once you find a practice with a team of professionals you can trust (who are reputable, and who you are comfortable with), the first major step has been taken. Specialist Skin Solutions in Lorn, NSW is proud to be a renowned medical-led clinic specialising in the latest in anti-ageing techniques with a great client care ethic and reputation.
When you walk into your chosen skin care clinic, you should instantly feel at ease. If you have been with the same practitioner for other skin care treatments and therapies, you are likely to feel at home and completely relaxed but may still have some nerves around needles and outcomes.
Well, we are here to guide and support your decision in taking this key step towards a healthy more youthful complexion. First, of course, those injectables for your frown lines will make you feel and look amazing. But did you know that could also be an added surprising side-effect to treating frown lines? There is research that says muscle relaxants can actually make us happier. So what more of a motive do you need to get those forehead wrinkles treated?
If you still feel nervous after all the information you receive, don't worry, that's normal. You are probably feeling a mixture of excitement as well as some uncertainty. Rest assured, once you sit in that chair, your practitioner will go through everything that will happen during and after the procedure and explain what you can expect to see and feel following treatment. At SSS, you can relax and enjoy a comfortable, safe place to discuss what will happen during the short process. The results of anti-wrinkle injections can take up to 10 days to show entirely but rest assured, you will be encouraged to contact your practitioner if there are any concerns.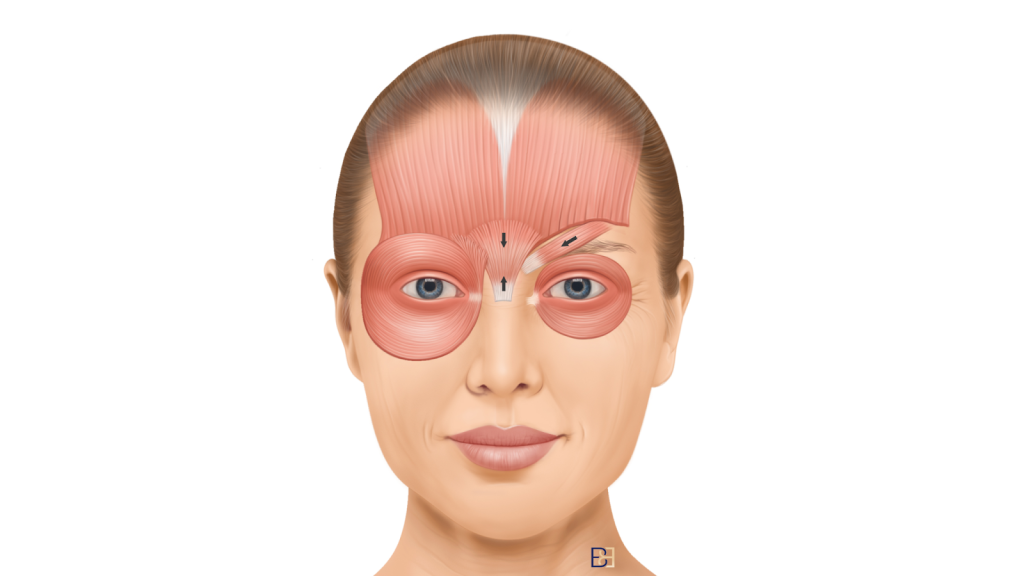 Many women feel that frown lines are the most prominent wrinkles that need addressing, so it's usually the first treatment they choose. "Frown line injectables make a massive difference to the overall complexion. Those persistent angry lines when we get to our forties can be frustrating because people are actually misreading our emotions", one SSS client told us.
As humans, we tend to have an irrational fear of needles, and most of us have had our fair share in the last year. But the reality is that you'll likely only experience some mild and very brief discomfort at the injection site. Nevertheless, it can help to prepare yourself. If you can have a chat with someone who uses the same clinic as you and ask about their experience, that's a great start. A loyal client at Specialist Skin Solutions, told us she gets her frown lines treated every few months, so we asked about her experience. She was excited to share anything we wanted to know about her anti-aging journey, saying, "It's exhilarating to watch those lines fade away, especially after that first round of treatment when you are unsure what to expect. It's my solution to looking younger and refreshed".
Once the full effect of the treatment is visible on the brow line, the results can last for three months or more. People may not even know that you have specifically had injectables, but they will notice you look less angry or irritated. These visible negative expressions that we likely aren't even feeling are what concern many of us as we age. Remember, you are not freezing the muscle but relaxing them across the brow, preventing those dynamic wrinkles from forming and leaving their mark. For many, these deep lines have become much worse over the last couple of years. Global lockdowns have meant more worry and more time on screens (which we often unwittingly frown or squint at for hours).
One of the great things about this frown line procedure is that it is not permanent; if you aren't convinced, just let the treatment take its course, and the effects will eventually disappear. On the other hand, you might want to tailor your treatments to include other areas of the face too. The downtime is usually a slight localised redness and swelling. Don't worry, this swelling is temporary and not the final result of the injections. Give it a few days and then compare the before and after.
Aftercare is crucial following any anti-aging therapy, so follow the recommended at-home regimen carefully. A check-in phone call from your practitioner will also answer any other questions or queries you have, and knowing that you can call your skin care clinic any time for support and advice is very important.
If you are adequately informed and have the proper care, this treatment is empowering. Taking advantage of the best aftercare as well as the latest skin treatment technologies is key to maintaining your youthful complexion and a renewed healthy glow.
Many of us start thinking about anti-wrinkle options when dynamic muscle movements start leaving those deep lines across the brow. Injectables will subtly reduce the appearance of frown lines, whether they are caused by ageing, lifestyle or genetics. But, generally, people do not want any procedures or injections to be noticeable. As one SSS client told us, "In my mid-forties, I just want to be a refreshed version of me".
Once you begin your injectables journey, a continuous reassessment of your treatments is critical. A clinic like Specialist Skin Solutions has all the expertise you could want and a product menu for all skincare needs and requirements.