Both truSculpt® iD and Coolsculpting are TGA -approved non-invasive, non-surgical alternatives to liposuction. truSculpt® iD, the TGA-approved next generation in non-invasive fat-reduction treatments, offers 24% reduction in fat with far fewer side effects than other fat-reduction treatments.
If you are thinking about non-invasive fat reduction, it's important to educate yourself about all of the possible risks before booking an appointment. Like all body contouring procedures, there are some known risks. This post covers all the most common side effects of Coolsculpting and truSculpt® iD, along with some of the less common and rarer risks.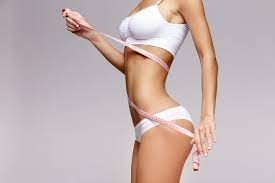 To learn more about truSculpt® iD body sculpting treatment, click here.
Common Risks of CoolSculpting
Skin Irritation
Redness
Pain
Stinging
Numbness
Bruising
Rare Risks of CoolSculpting
Paradoxical Adipose Hyperplasia (PAH)
Though CoolSculpting is extremely safe, a side effect known as paradoxical adipose hyperplasia (PAH) is possible in very rare cases. PAH is a cosmetic defect that causes a hardened area of fat, thøugh this side effect is not dangerous to the patient.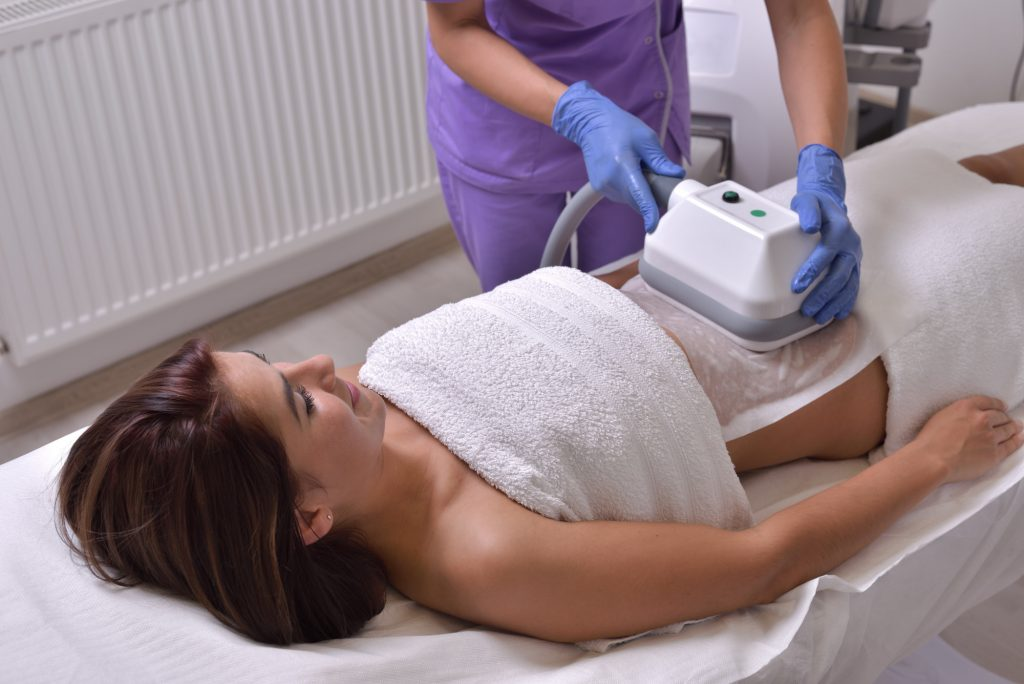 Book Your Appointment Today!
Additional Risk of CoolSculpting
Hyperpigmentation
Prolonged pain or discomfort beyond two weeks,
Dryness of the mouth
Reduced tongue and lip movement
Downtime After CoolSculpting
With CoolSculpting there is no downtime. It is an outpatient procedure, and patients can usually return to work and normal activities can be resumed immediately following the procedure.
Is CoolSculpting Safe?
According to the TGA, CoolSculpting is a safe procedure with no known major health risks. Most of CoolSculpting side effects are cosmetic and usually disappear on their own within a few days to two weeks of treatment. Compared to other body contouring methods, CoolSculpting carries one of the lowest risks for side effects.
Benefits of truSculpt® iD over CoolSculpting
Both truSculpt® iD and CoolSculpting are non-invasive fat removal treatments but there are a few differences between the two treatments.
1) truSculpt® iD Treats All Areas of Fat: While CoolSculpting and other contouring procedures are limited to certain areas of the body, truSculpt® iD has the capability of treating fat cells in stubborn areas, even the smallest area of fat, with success. Maximum results are visible in the treatment location after just one treatment. Depending on fat thickness, however, additional treatments may be required to remove an entire fat layer and achieve the personalised results you desire.
2) Tightens Skin: One of the differences between the two treatments is that truSculpt® iD provides skin tightening, body definition, and textural improvement to the area being treated. The skin tightening is a secondary benefit to target cellulite and loose skin that results after weight fluctuations and pregnancy.
3) Permanently Destroys Fat Cells: truSculpt® iD doesn't immediately eliminate the treated fat cells; it permanently destroys them. Once treated with innovative monopolar rf technology radio frequency energy, the fat cells of the body are flushed out.
As long as the patient maintains a healthy eating and fitness regime after truSculpt® iD treatment, results will last for the long term.
Most people see results within 3–7 weeks and see maximum results within three months. If there's an inch or less of fat, sufficient results will be seen after one treatment. To address more than that, multiple treatments are suggested.
Downtime after truSculpt® iD
Feeling like a hot stone massage, the truSculpt® iD system is safe, comfortable, and non-invasive, allowing patients to resume normal activities immediately.
Side Effects of truSculpt® iD
One of the benefits of truSculpt® iD is that there are few if any, side effects related to the procedure. Some minor side effects include:
Redness
Sweating
Mild tenderness in the treated areas
Is the Pain After truSculpt® iD?
truSculpt® iD uses innovative Monopolar of technology to target fat cells selectively. Using a handpiece that emits the radio frequency energy, the device is placed over the targeted area, while pulses of energy cause fat cells to heat up and shrink, promoting skin contraction for a slimming and smoothing effect. Easily adjusted to conform to each patient's needs, the level of heat can be adapted, so each person feels comfortable and experiences only minimal discomfort in the treatment area.
Is truSculpt® iD Safe?
One of the main advantages of truSculpt® iD over other body sculpting procedures is that it is a simple and comfortable procedure, requiring no anaesthetic, no downtime, and maybe most importantly, no knives or needles!
truSculpt® iD is a non-invasive, clinically proven, highly effective, and completely safe treatment that permanently eliminates fat cells from even hard-to-reach areas. truSculpt® iD is the only TGA-approved device of its kind that offers a non-invasive treatment option for body sculpting and fat reduction. It has been clinically proven to permanently reduce fat by up to 24% in as little as one treatment.
By delivering radio frequency energy through the skin, fat cells absorb the energy in the form of heat, effectively destroying the unsightly body fat without harming the skin at all. Once destroyed, the body naturally takes over and flushes out the old fat cells through the lymphatic system.
How Long Does It Take To See Results of truSculpt® iD?
The procedure takes just a few minutes, and patients can expect to see full results 6-12 weeks after their last treatment–that's the amount of time the body needs time to clear away the destroyed fat.
With truSculpt® iD, patients can get the slimmer shape they desire, even in areas that have been resistant to diet and exercise, like the abs and the hips.
Advantages of truSculpt® iD:
Treatment time in as little as 15 minutes
No anaesthetic needed
Non-invasive and non-surgical
No Visible Downtime
Safe and effective
Minimal discomfort
Minor Side Effects are Rare
24% fat reduction
Common Areas of Treatment for truSculpt® iD
Thanks to the size and number of handpieces, truSculpt® iD can address a variety of concerns and target hard-to-reach areas of the body and face including the neck, arms, inner thighs, back, and chin.
Common concerns addressed by truSculpt® iD:
Abdomen and flanks
Hips
Chin
Neck
Inner and outer thighs
Back
Upper arms
Butt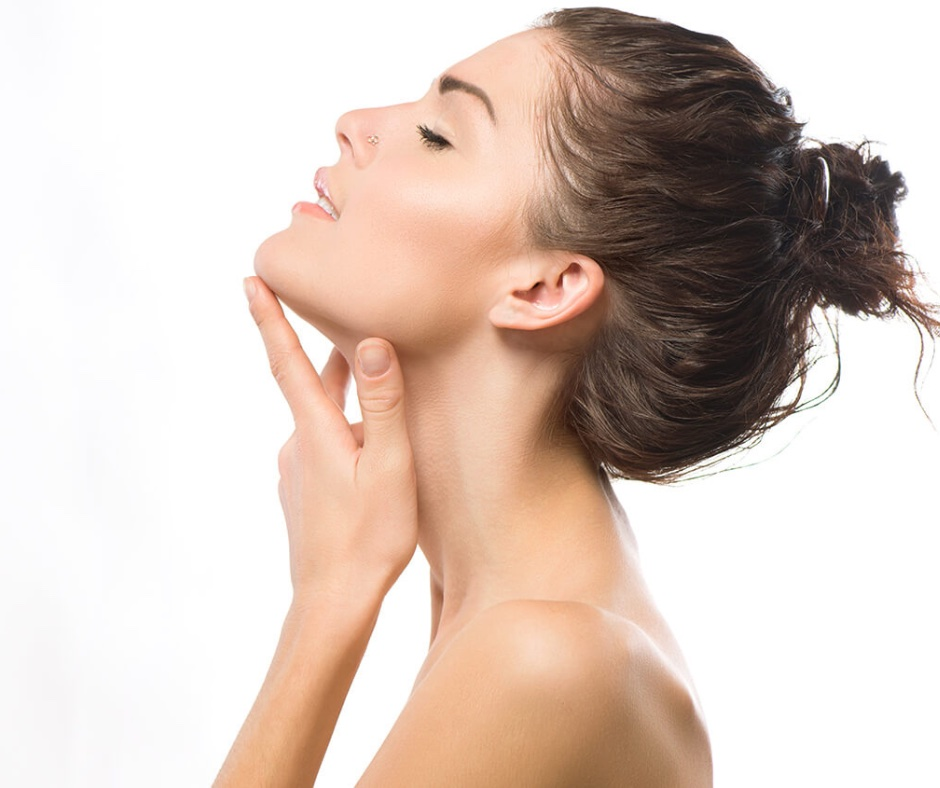 Where Can I Get the truSculpt® iD Procedure?
At Specialist Skin Solutions, a cosmetic clinic specialising in non-surgical, anti-ageing aesthetic procedures, including the latest laser techniques, dermal therapies, and anti-wrinkle injections, we proudly offer truSculpt® iD, the latest in state-of-the-art body fat melting devices that slims and trims without needles or knives.
If you're struggling with fat on your hips, butt, back, or belly, you're not alone. Thanks to truSculpt® iD a slimmer, sexier look can be yours in just a few minutes. We invite you to give us a call to set up a consultation. Once we have an idea of the problem and your goals, we'll come up with an appropriate treatment plan that works for you.
Because the procedure is non-invasive, there's no pain, downtime or recovery period. You simply come in, sit back, and let us work our magic. Then you can get on with the rest of your day as if nothing has happened.
Book Your Appointment Today!
At Specialist Skin Solutions, we believe in transparency and education, providing every client with information, education, and treatment options before every procedure. Offering a thorough consultation prior to treatment, we'll discuss the areas of concern and the range of treatment options suggested to produce optimal results.
Because the number of truSculpt® iD treatments varies from person to person, we'll create an individualised treatment plan, discuss our pricing structure, and explain in detail what you can expect both during and after the procedure.
If you're ready to be rid of excess body fat forever, book an appointment with us today! Specialist Skin Solutions is proud to have incorporated the Cutera truSculpt® iD into our clinic of medical-grade cosmetic devices.
At Specialist Skin Solutions, we're dedicated to helping each one of our clients feel their best by bringing out their natural beauty and loving the skin they're in at any age. We look forward to speaking with you!
If you have specific questions, call us at 02-4934-1700.
*Disclaimer: truSculpt® iD results vary. There are risks with any procedure.