Beautiful Neckline Without a Double Chin
The neck and jawline is one of the most striking features in a woman and has been desired throughout the ages. In today's society, with the popularity of the "selfie", the neck and chin areas have become even more important.
Can we help sculpt your chin and neck area?
Have you ever pushed your chin forward to make your neck and jawline look better?
Are you taking selfies from above?
Are you avoiding photos or covering up your neck?
Are you noticing jowls and looking less defined?
Is your chin retruding?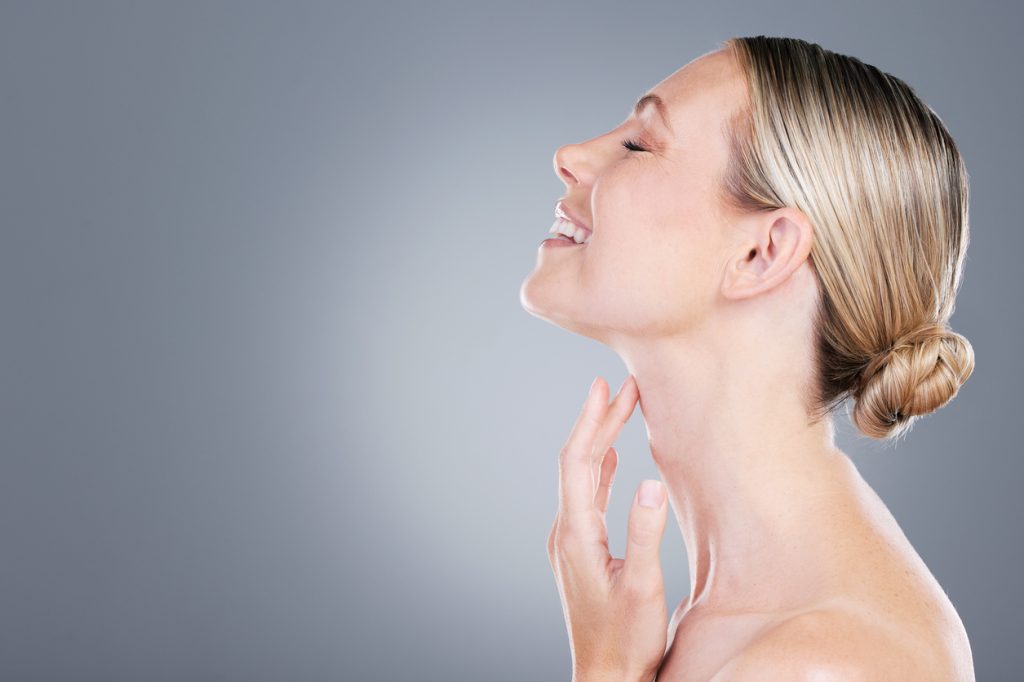 truSculpt® iD can improve your neck in 15 min
truSculpt® iD uses Monopolar radio frequency to cause cell death through apoptosis. The treatment itself takes just 15 minutes and feels very similar to a hot stone massage. Clinical studies resulted in an average of 24% fat reduction.