Body Treatment
TRUSCULPT® ID
Specialist Skin Solutions is proud to have incorporated the Cutera truSculpt® iD into our clinic of medical grade cosmetic devices.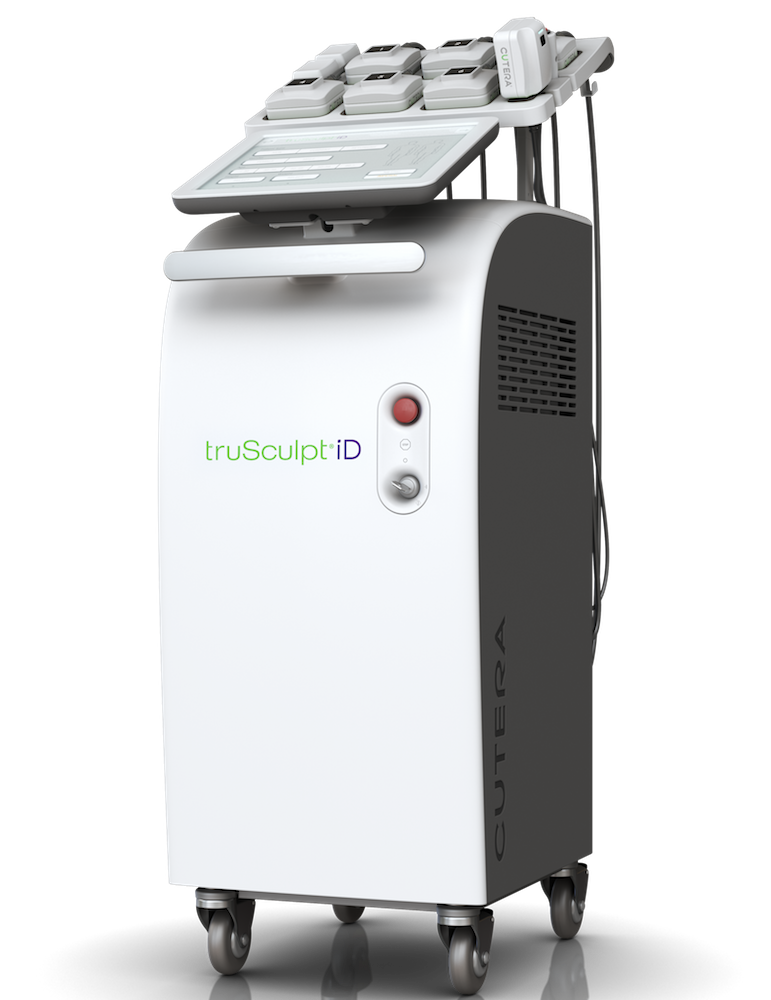 truSculpt iD is the latest generation device that is effective, and clinically proven with a focus on safety, to permanently eliminate fat cells. Trusculpt iD is the only TGA and FDA approved device in the body space and provides a non surgical, non-invasive treatment option for body sculpting and fat reduction. It has been clinically proven to permanently reduce fat by up to 24% in as little as one treatment.
With truSculpt® iD, patients can get the body definition they are after, even in areas that have been resistant to diet and exercise. One of the main advantages of truSculpt iD is that it is a simple and comfortable procedure, requiring no anaesthetic and no downtime after treatment. truSculpt iD treatment uses Monopolar Radio Frequency technology to selectively target fat cells. A handpiece that emits the radio frequency energy is placed over the targeted area. Pulses of energy cause fat cells to heat up and shrink, promoting skin contraction for a slimming and smoothing effect. The level of heat can be adjusted for each person, ensuring little discomfort.
The advantages of treatment with truSculpt® iD
Fast treatment time, as little as 15 minutes.
No surgery or needles.
No Downtime.
Comfortable, safe and effective.
Latest Technology available.
Clinically proven results with an average of 24% fat reduction.
Common Areas of Treatment
Go sleeveless or wear shorts again with full confidence. Trusculpt iD can target hard to reach areas of the body, due to the size and multiple hand pieces.Treatments can be performed on upper arms, inner and outer thighs of all shapes and sizes even on areas with skin laxity. Treatment of the arm and leg areas will improve shape, definition and contouring. Other common areas of Treatment.
Abdomen
Flanks ('love handles')
Double chin
Inner, outer and backs of thighs
Bra fat
Upper arms
Buttocks
truSculpt® iD uses Monopolar radio frequency to cause cell death through apoptosis.  The treatment itself takes just 15 minutes and feels very similar to a hot stone massage.Clinical studies resulted in an average of 24% fat reduction.
Yes, the treatment can be done on all skin types. Trusculpt iD can also be performed on areas that have been tattooed.
Anyone who has difficulty shifting fat deposits is a candidate for treatment. A customised and tailored treatment plan will be created for you so that your areas of concern will be targeted to get you results.
The treatment time depends on the size and number of areas to be treated. It typically takes 15 to 30 minutes to treat the abdomen and flanks.
Multiple areas can be treated in as little as one 15-minute session. Additional treatments may be required to achieve the personalised results you desire.
* Cutera Inc. clinical study. Results and experience for individuals may vary.
truSculpt® iD procedures are typically described as feeling like a hot stone massage. During treatment, the temperature of your skin will rise but remain comfortable. Providing even and consistent results.Directly after the procedure, the treatment area will be warm and flushed, usually for under an hour. There is no downtime, and while you may experience mild sensitivity to the touch for a few days, you'll be able to immediately return to normal activities and exercise.
Results can been seen after truSculpt iD in about 4 weeks, with the final results appearing after about 12 weeks. One or 2 sessions are usually enough to create significant improvements, but more treatments can be performed if necessary.
truSculpt® iD is a versatile and effective device to treat a wide range of clients who may not be a candidate for other contouring procedures due to treatment location, skin type, fat thickness and presence of skin laxity (loose skin). There is no visible downtime after the procedure and normal activity can be resumed immediately.
Please contact us for pricing & payment options (zip pay is also available).