LED Light Therapy
"LED Light treatments transformed my skin!"
Are you struggling with acne? What about wrinkles and fine lines? If you have tried topical skincare products that didn't work, you are not alone. Perhaps you have even tried lasers or facials at the local beauty clinic that were painful and did not give you the results you want. Stop right there.
Specialist Skin Solutions is proud to offer LED light therapy administered by highly-regarded dermal experts. We can help repair a number of skin concerns, including active acne, aging skin, and much more.
LED Light therapy is perfect for treating the following conditions:
Acne breakouts (the light kills acne bacteria)
Poor skin texture
Wrinkles and fine lines
Sun damage
Bruised skin
Sunburn
Damaged skin
Excessively oil production
Redness and inflammation
Hyperpigmentation
Loss of collagen
Dullness and skin that lacks a glow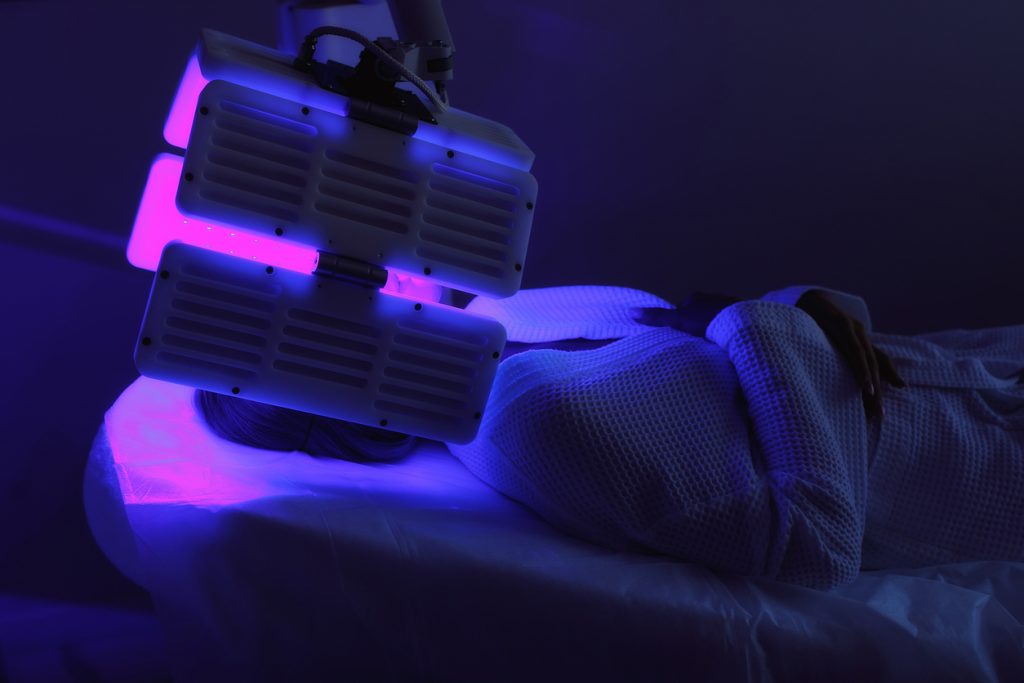 What kind of LED Light do you use?
We use the Healight II. This is an advanced clinical LED light that is precisely controlled to give you the best results. Not all laser and LED lights are created equal. At Specialist Skin Solutions, we regularly upgrade to the latest technology so that our clients get superior results.
Healight II is a LED phototherapy system that uses low-level light to regulate cell functioning and improve your skin. It also promotes muscle relaxation, which is great for dynamic wrinkles. That also makes it a great alternative to dermal fillers for patients who are not quite ready to try injectables.
The Healight II by Lutronic also boosts blood circulation in the face, leaving you with radiant, glowing skin once the initial redness subsides. The redness goes away quickly and is mild. Despite a little pink or red skin initially, there is no danger to the Healight II device. It is very safe and well tolerated.
If you have tried to treat acne and/or fine lines with other treatments that have failed, LED Light can give better results
There are many reasons to try LED light. This gentle, safe, and effective treatment is perfect for all skin types. There is no downtime with LED light, which is a big bonus for busy professionals, mothers, and students who can't put their lives on hold to get beautiful skin.
Another benefit is that it is noninvasive. There is little (if any) discomfort, so even patients with sensitive skin can manage the treatment quite well. It is also known to be more gentle than IPL and other lasers.It has no known side effects. Unlike lasers that use heat, the Healite II reaches deep layers of skin using a cold laser.
This is a premium treatment for stubborn skin problems such as acne that haven't gone away with topical treatments alone. We encourage anyone with troublesome skin to try it!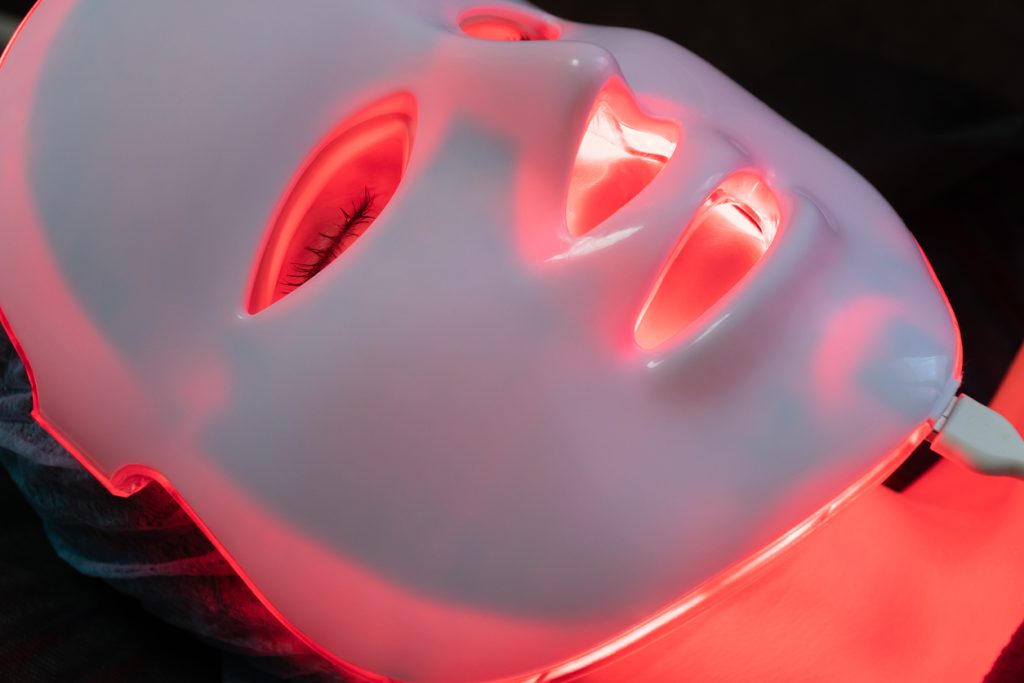 Learn about our personalized approach to skincare
This therapy is usually part of a comprehensive treatment plan for your skin. To really solve your most difficult skin problems, a multi-step approach is often the best way to get results. Our dermal nurse will carefully evaluate your skin and listen to what is bothering you during the initial consultation. If LED light treatment is right for you, we can normally start treatment right away.
Are there any side effects to LED Light skin treatments?
Side effects are minimal. The treated site may be red or pink for a few hours after your appointment. Some patients experience a little tingling or mild stinging sensation (a bit like a mild sunburn) for a couple of hours afterward. However, you can return to work the next day and even wear mineral makeup if you wish!
We will provide you with aftercare instructions and answer any questions you might have. This can include moisturizing with a gentle lotion, avoiding the sun, and wearing sunscreen.
How many sessions do I need?
LED Light gives amazing results, but repeat treatment is necessary. Each session builds on the result of the last. For that reason, it is important to stick to the recommended course of therapy.
Most patients require 3 to 6 treatments. Each treatment is usually spaced one month apart. There is no downtime. The time between treatments allows your skin to start improving. It can take a few sessions to start noticing a visible improvement in your skin. Once you start noticing results, it will only get better with time – just be sure to continue coming in for appointments until you are done.
You can choose between a pre-paid package of sessions with personalized skincare recommendations, or pay as you go with our Mix and Match program. Either way, you will receive a full skin evaluation, expert advice and progress updates, and the option to add medical-grade skincare products for home use to your service in order to speed up your results.
That is the Specialist Skin Solutions difference.