Everyone wants bright, youthful skin, and our Deep Sea Peel delivers exactly that. This is the all-star beauty treatment for busy professionals who can't afford the long recovery time of traditional lasers and peels.
Is a Deep Sea Peel right for me?
When dead skin cells build up, it can leave your complexion looking haggard. Dark marks and rough, tired skin are no match for the Deep Sea Peel. This natural anti-aging treatment corrects uneven skin tone, hyperpigmentation, post-acne spots, and fine lines with ease. If you want dramatic results, but aren't exactly a big fan of needles or going under the knife, this may be just the solution for you.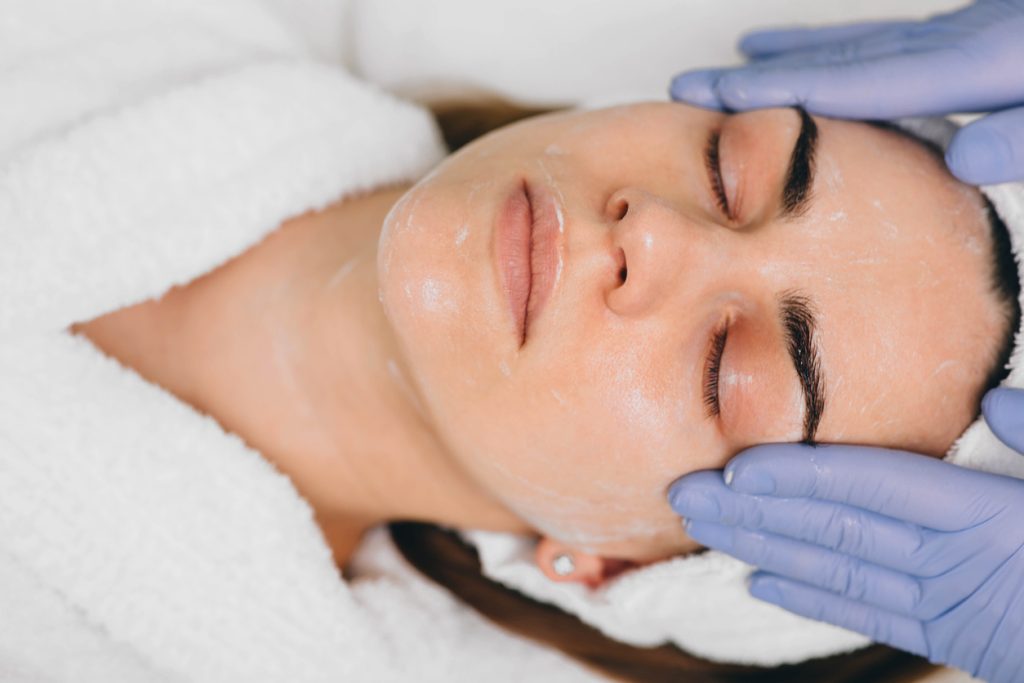 The Deep Sea Peel renews your skin in just 1-3 sessions
This treatment is perfect for men and women who wish to improve the vitality of their skin. Our marine peel is perfect for:
Correcting dark spots and pigmentation
Brightening your complexion
Revealing an even skin tone
Softening fine lines for more youthful skin
Improving texture by sloughing away dry, dead skin
Promoting skin hydration
Boosting blood flow, oxygen, and nutrients for healthy, radiant skin
Radically different than a traditional peel
Unlike traditional chemical peels that dissolve skin cells with acid, the Deep Sea Peel uses mineral-rich coral and natural seaweed extract to assist in skin renewal. The treatment works by gently sloughing away the top layer of dead skin to reveal the healthy, fresh skin underneath. At the same time, it re-oxygenates your skin, which has a beautiful revitalizing effect.
Patients love the Deep Sea Peel because it saves time and money. This invigorating spa treatment gives faster results than other kinds of peels with fewer treatment sessions. Most clients see results in just 1 to 3 sessions, compared to the 6+ sessions that are usually needed for other treatments.
Another major benefit? Substantially less downtime. Most peels and lasers require two weeks or longer to recover. You can expect a full recovery from the Deep Sea Peel in just 3 to 7 days. The after effects are milder, too. You can even wear mineral makeup to cover the initial redness and return to work the next day if you wish.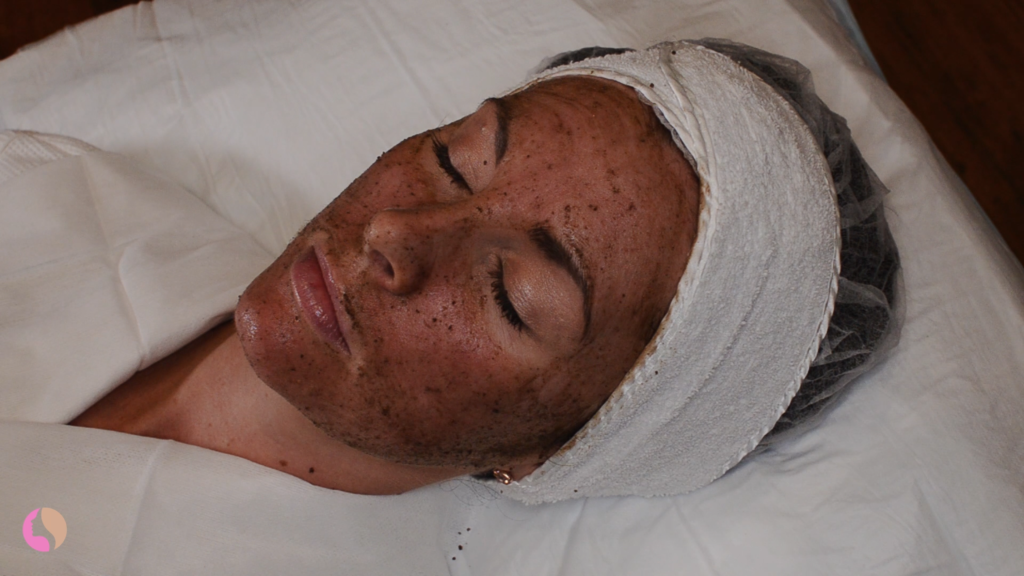 Who is it for?
In just 3 to 7 days, your complexion will look better than it has in years. Skin is left touchably soft, smooth, and younger looking with all that dead skin and stubborn pigmentation lifted away. You will notice a remarkably even skin tone, lighter post-acne marks, and fewer skin flaws. The results only get better with time.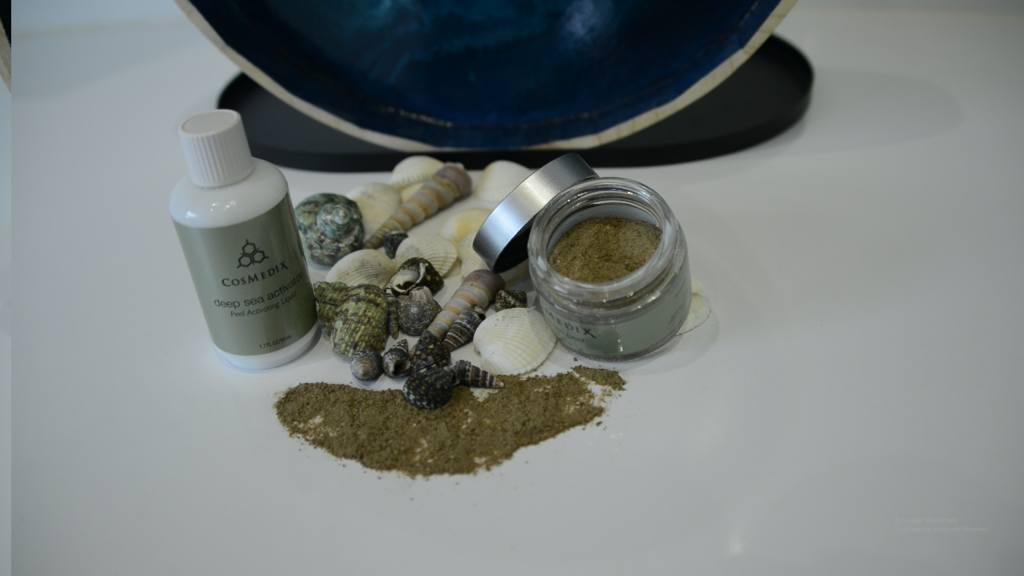 What to expect at the appointment
Let's talk about how the Deep Sea Peel works. You'll slip on a plush white robe with your hair gently swept out of the way while the treatment is performed. Next, a natural brown mixture of ground mineral-rich coral and seaweed extract will be gently patted and massaged into your skin, starting with the lower part of your face and working upward.
You will feel the rough texture of the coral as it exfoliates the top layer of skin. It feels a bit prickly, but not painful. Marine salicylates cause micro trauma to skin to promote the natural rejuvenation process. The skin naturally replenishes hydration, boosts collagen synthesis, and improves epidermal structure afterward.
Preparing for the Deep Sea Peel
To maximise Deep Sea Peel's effects, preparation is key. Up to a 30-day pretreatment with vitamin A and/or skin lightening agents may be needed to reduce the risk of post-inflammatory hyperpigmentation or dark marks. This blocks pigmentation receptors. Every patient's skin is unique. At the initial consultation, our skin experts will create a customised treatment plan after a full skin evaluation.
Rapid recovery time and what to expect after treatment
This is a deep exfoliation treatment that brings fresh, young skin to the surface. Because of this, your skin will feel sensitive to the touch for up to 24 hours after. Effects are mild and well tolerated. Sensitivity usually subsides by day two. Your skin may be red and tender for 2 to 3 days after.
Full recovery is 3 to 7 days, and the initial redness can be covered by makeup so you don't have to hide out at home for days like you would with other treatments. We'll provide you with detailed aftercare instructions to ensure your recovery is safe and comfortable.