Combined Skin Treatments
If you are like most people, you probably have more than one skin concern that is bothering you. For example, you might have sun-damaged skin with melasma, age spots, and uneven skin tone while also showing fine lines and wrinkles. Or maybe you have rosacea, but you also have some post-acne hyperpigmentation. Another common problem is dull, uneven skin that is starting to show telltale signs of aging.
What is a combination skin treatment?
Specialist Skin Solutions provides you with a unique experience because we give you the option to combine various treatments together. Instead of just having microdermabrasion, you can also add on LED light therapy or a hydrating mask. This allows us to correct multiple skin concerns using a tailored approach to each client.
When you come in to see us, we will listen to your skin concerns and carefully evaluate your skin. Afterward, we will let you know if we think you will see better results if you have more than one kind of treatment. This multi-modal approach ensures you get the best results possible. Combining skin treatments gives a fast and more pronounced beautifying effect. This allows us to correct multiple areas at once.
Not everyone needs multiple skin services, but certain skin types can truly benefit from it. If you are looking for dramatic results, combining treatments is a great way to achieve that. That makes it perfect if you have a big event coming up as well.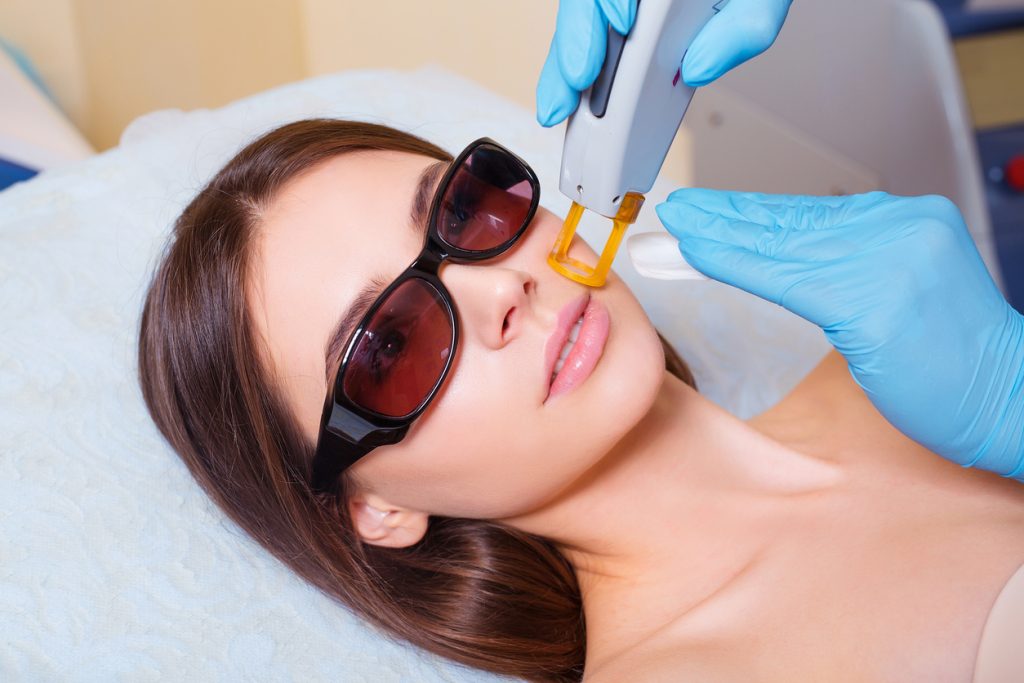 What are the benefits of combining skin treatments?
When you combine various services, the list of benefits to your skin are endless. Combining treatments can allow you to:
Improve your skin tone
Remove rosacea and facial thread veins
Smooth wrinkles and fine lines
Reverse sun damage, including age spots and brown pigmentation
Firm and tighten loose skin
Stimulate new collagen and elastin production
Heal acne scars
Treat blemishes and clogged pores
Hydrate dry skin
Reverse telltale signs of aging
Give your skin a healthy, luminous glow
What makes our clinic so special?
At Specialist Skin solutions, we are well-versed in all kinds of common skin problems. We can offer a full range of highly-effective, medical-grade services that you simply can't get at the local beauty parlor. As true professionals, we are able to combine a series of treatments to provide you with unique and exceptional results.
We offer advanced skin treatments such as LED light, chemical peels, microdermabrasion, natural peels, rejuvenating masks and much more. These services can be combined to boost your results.
When you combine treatments, you will see results much faster and the effects will make you glad you came in to see us. Our goal is to solve any number of problems that might be troubling you when you look in the mirror. Come visit us for a personalised skin consultation and let us start perfecting your complexion today!