If you're at a loss about why you haven't dropped a dress size after your first non-invasive fat reduction treatment, this article is for you!
Some areas of stubborn fat can be tough to shed, no matter how many carbs we limit or how many kilometers we run. Spots like abdominal bulges, flanks, flabby arms, and muffin tops just don't seem to disappear regardless of how hard you try. Fortunately, there's a new class of non-surgical fat reduction treatments that makes it possible to get rid of these pesky fatty spots without knives or needles.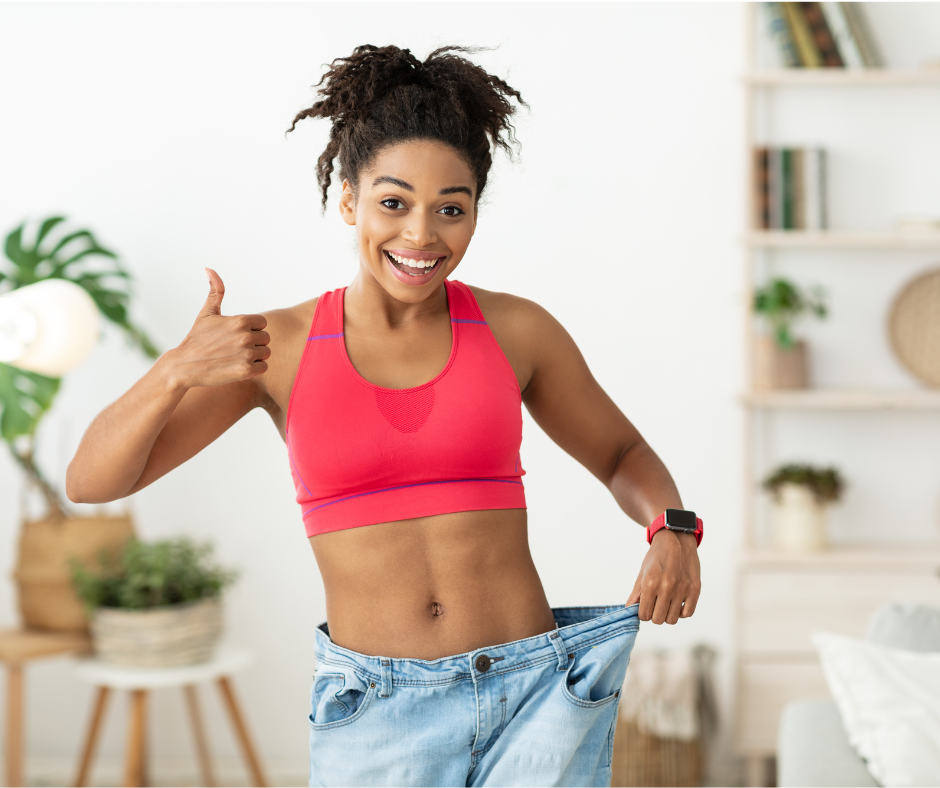 Book Your Appointment Today!
Clinically proven to permanently refine fat areas, TruSculpt is a breakthrough fat-eliminating procedure that works by using the latest non-ablative, innovative monopolar rf technology to target fat on any area and refine body definition. While other body sculpting procedures take almost 2 hours to complete. TruSculpt takes a mere 15 minutes, making it the most convenient and fastest service on the market.
And because TruSculpt actually kills off fat cells, results are seen within a matter of weeks.
Numbers Not Adding Up?
Have you recently undergone non-surgical fat loss treatment and are not happy with the immediate results? Or have you heard about others who have not achieved the desired effect after one treatment? If you've failed to see measurable results instantaneously following treatment, there's no need to worry. In fact, it's perfectly normal, and in this blog post, we'll do our best to allay your concerns.
True Measure of Success
If you were ever disappointed in what the measuring tape reads after a TruSculpt treatment, there could be a reason the numbers aren't adding up. Turns out, with TruSculpt treatment, digits have little to do with the success of your results.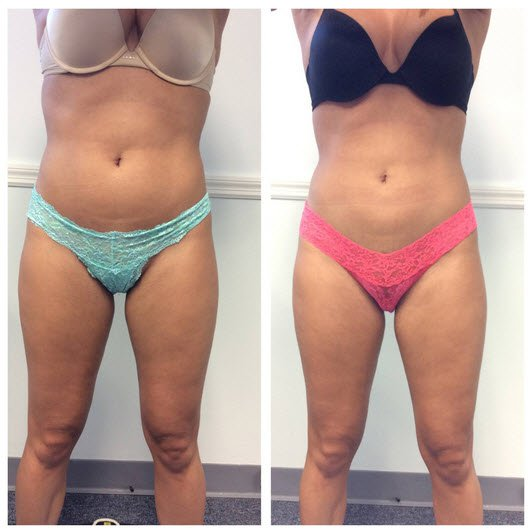 But, it's understandable that after spending time and money on weight loss treatments of any kind to expect instant gratification. In fact, it's human nature to want to see results—well, yesterday! That's why trendy diets and supplements that claim to help you lose weight overnight are so popular, even though the only numbers that are adding up are the dollars lining the pockets of brands that sell them. TruSculpt iD is not a passing fad. It's a scientifically proven, non-invasive fat reduction treatment that's both TGA and FDA approved. The next generation in surgery-free weight-loss, TruSculpt has been approved for up to 24% reduction in fat.
But unlike other treatments, TruSculpt does not freeze fat. With less side effects than Coolsculpt, the treatment is also much faster and requires no aftercare.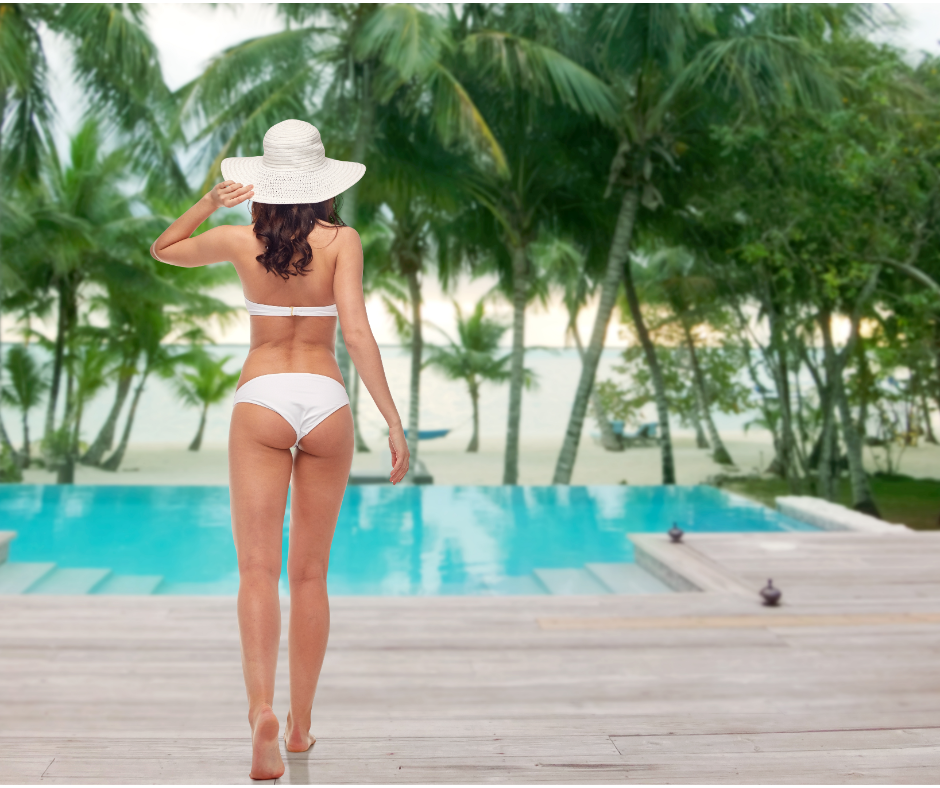 Book Your Appointment Today!
With a 15-minute treatment time, TruSculpt uses non-ablative, innovative monopolar RF technology that can target any area on the body. Other treatments can take about 105 minutes on average to complete, making TruSculpt the fastest on the market.
When it comes to losing weight however, we don't really care about the technology or the claims—we want to see results, which is why it can be frustrating when we don't drop a dress size after the first treatment. We've been programed all our lives to look at the numbers on the scale, centimetres on the measuring tape, and the size of our jeans to measure our weight loss success story. But when it comes to defining our body for the long haul, however, traditional numbers aren't all that matters. In fact, this outdated way of thinking is not only short sighted, but it can be harmful to our self-esteem.
People who think about numbers alone are more likely to have a skewed body image, which can result in eating disorders such as anorexia or bulimia. But, these days, as body positivity continues to have a moment, more and more people are celebrating all shapes and sizes. It's still okay to want to reduce a bulge, bump, or roll here or there.
When you choose Specialist Skin Solutions, your TruSculpt body contouring expert will explain to you that losing weight is much more than a mathematical equation. After just 3-4 weeks, you'll start to see the results in the mirror as your body naturally adapts to the process, not the scale!
Measuring Up
When it comes to taking measurements, many non-professionals just don't measure up. Because taking accurate body measurements is not as easy as it looks, we highly recommend leaving this undertaking to the pros.
Why Measuring Can Be Misleading
It can be difficult to remember the exact spot from measure to measure. When measuring your waist, for example, you might inadvertently place the measuring tape a tiny bit above or below where you had it last time.
Measurements change with the time of day. Most of us begin to accumulate watereight as the day goes on, so how well you are hydrated can affect your measurements.
If you begin a new fitness routine to go along with your body contouring goals, gaining muscle mass can also make the measure inaccurate.
If by the time it takes for you to notice results, though fat cells in the target area may have been permanently eliminated, new fat cells may have taken their place due to natural weight gain.
Finally, because it takes about three months to see the final results from TruSculpt treatment, measuring more frequently can be deceiving (and can be upsetting.) Patience is key to measuring success.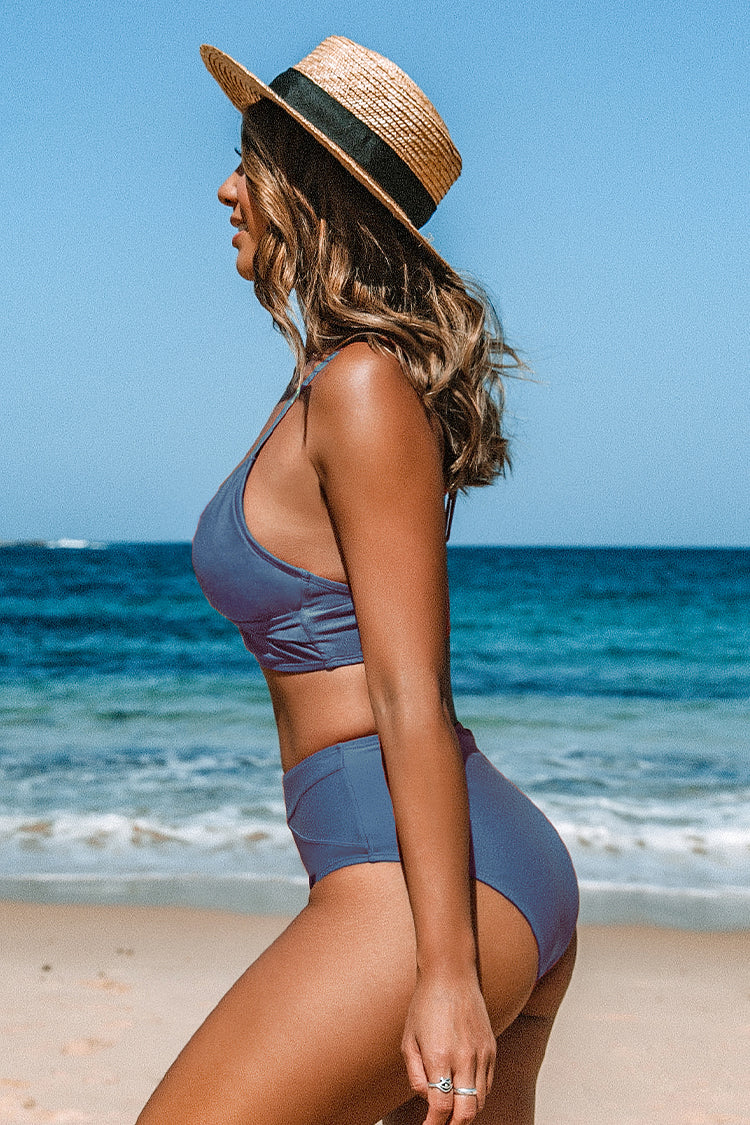 When Will I See Results?
Let's face it, the most important question you might ask is "How much weight will I lose?" Though fat loss will undoubtedly make a huge visual difference, it may not be enough to move the scale. Even if you weigh the same before and after treatment, don't fret. The number on the scale has little to do with the success of the treatment.
What's so amazing about TruSculpt is that while weight and measurement can fluctuate many times throughout life, TruSculpt actually eliminates fat cells in targeted areas permanently. That's why TruSculpt is not a weight loss procedure. It is, rather, a fat-reducing treatment.
As much as it would be nice to see big rolls of excess belly fat disappear overnight, that's not realistic and it would be unethical for any reputable provider to promise those results. TruSculpt ID is a TGA-approved technology meant to selectively target fat areas and refine body contours. While some results can be seen after just one treatment, maximum results are visible after about 4 weeks, with the final results appearing after about 12 weeks. Though additional treatments may be required to achieve the personalised results you desire, 1 or 2 sessions are usually enough to create significant improvements.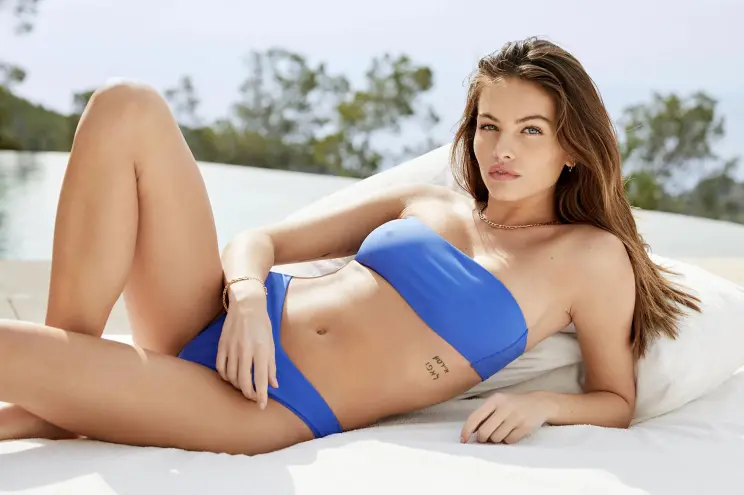 Benefits of TruSculpt
Clinically proven to permanently target fat and therapeutically contour desired areas in as little as one treatment.
An average of 24% fat reduction in treatment area
Non-invasive
No visible downtime; normal activity can be resumed immediately
The only TGA-approved device in the body space
Mild to no side effects
Fast treatment time, as little as 15 minutes, less than other contouring procedures
No surgery or needles.
Minimal discomfort
Comfortable, safe and effective.
Latest Innovative Monopolar rf technology available.
Refines body definition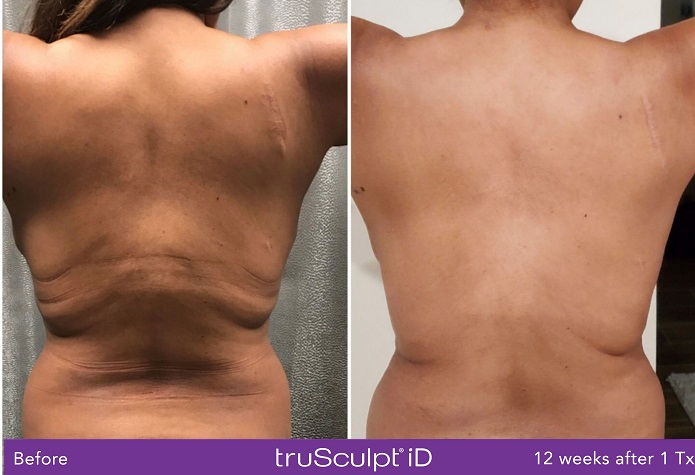 When it comes to decreasing in size, don't be disappointed by the numbers. The key is to judge your TruSculpt results by what you see in the mirror, rather than the numbers you see on the scale or measuring tape.
Specialist Skin Solutions is proud to have incorporated the Cutera TruSculpt® iD into our clinic of medical grade cosmetic devices, using clinically proven technology that's guaranteed to work faster and more effectively than other contouring procedure, with a focus on safety, to permanently eliminate fat cells. .
TruSculpt is the only TGA and FDA approved device in the body space and provides a non surgical, non-invasive treatment option for body sculpting and fat reduction. It has been clinically proven to permanently reduce fat by up to 24% in as little as one treatment. Results may vary based on fat thickness, skin type, treatment location, skin laxity, and whether other body contouring procedures have been previously performed.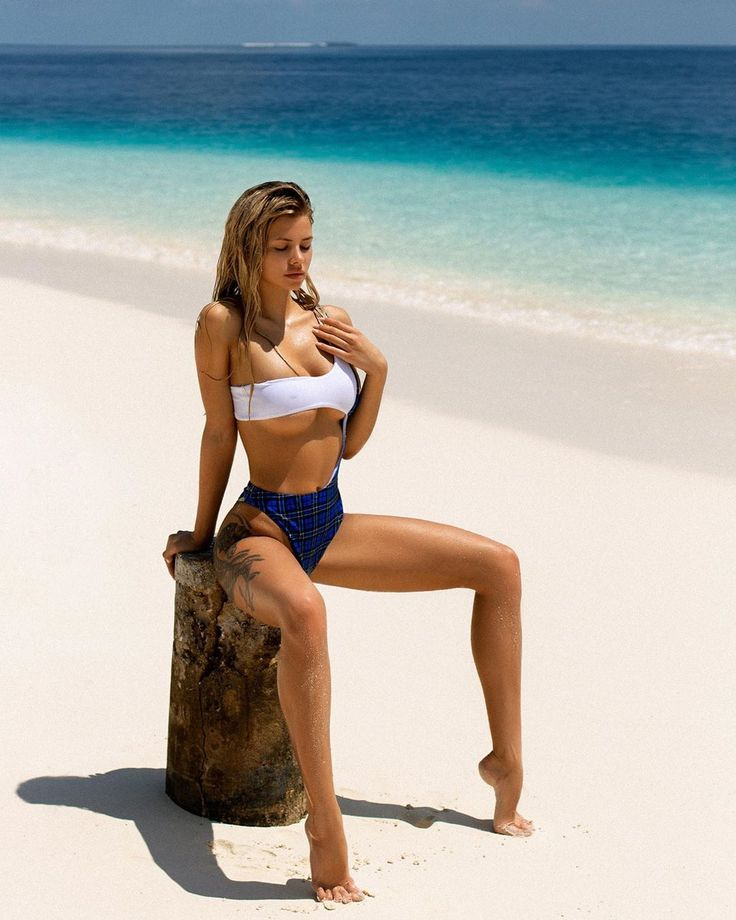 Common Areas of Treatment
Abdomen and flanks ('love handles')
Double chin
Inner, outer and backs of thighs
Bra/back fat
Upper arms
Buttocks
Book Your Appointment Today!
Where Can I Get TruSculpt Treatment?
When it comes non-surgical fat reduction using safe and effective technology, the numbers are in. TruSculpt is the newest, most highly effective surgery-free weight loss treatment available.
At Specialist Skin Solutions, we're dedicated to helping each one of our clients feel their best by bringing out their natural beauty and loving the skin they're in at any age. We look forward to speaking with you!
Ready to fool the numbers and look amazing by summer? Call us at (02) 4934 1700 to book an appointment with us today!
Disclaimer: The number of  treatments required  to achieve maximum results may vary. Always seek medical advice and clearance before opting for any procedure, especially while breastfeeding. This article is meant strictly for informational purposes only. truSculpt® iD results vary. There are risks with any procedure. Follow your provider's directions to the letter to stay safe and to ensure you'll have the best results.