Despite all the claims made by the latest workout equipment and the newest weight-loss programs, spot reduction through exercise and diet is essentially impossible. You can spend hours at the gym doing hundreds of crunches and cut down carb consumption to near zero, but that stubborn extra layer of fat on the abdomen, flanks, and thighs may never disappear. Although dieting and exercise are essential for good health, sometimes a little extra push when it comes to building muscles or shrinking pockets of fat is needed.
Book Your Appointment Today!
When Diets and Exercise Aren't Enough
Whether you're having no luck getting rid of belly fat or getting nowhere building ab muscles and surgery is out of the question for you, you're not alone. If you've tried fad diets and workout regimens and still not seeing definition and smoothness on certain areas of your body, it can be quite frustrating. Many people just like you are fed up with jiggly arms, tummy rolls, and flabby butts. If going under the knife is not for you, clinically proven, non-surgical fat reduction treatments that selectively target fat and permanently eliminate fat cells in the treatment area just might be the answer.
Two effective, non-surgical body sculpting procedures are available today to help you achieve the personalised results you desire. Read on to learn more.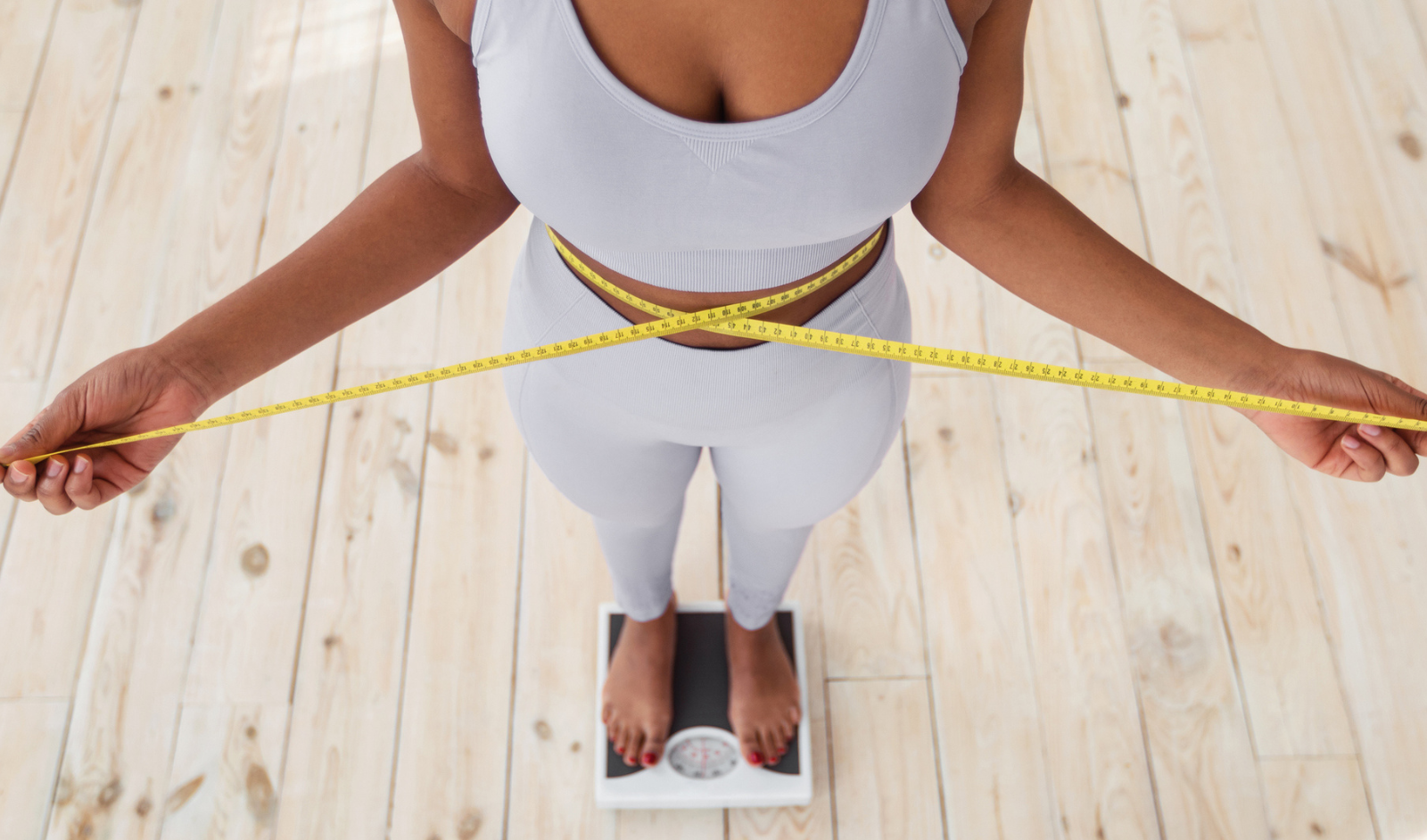 Areas of Treatment for truSculpt ID
truSculpt ID® utilizes monopolar radiofrequency energy to gently heat and destroy fat cells so they can be flushed from the body, leaving you with the ideal body definition you've always dreamt of. It is effective on stubborn fat on many different fatty areas, such as:
Abdomen and flanks
Buttocks
Double chin
Upper arms
Back
Inner and outer thighs
Multiple Areas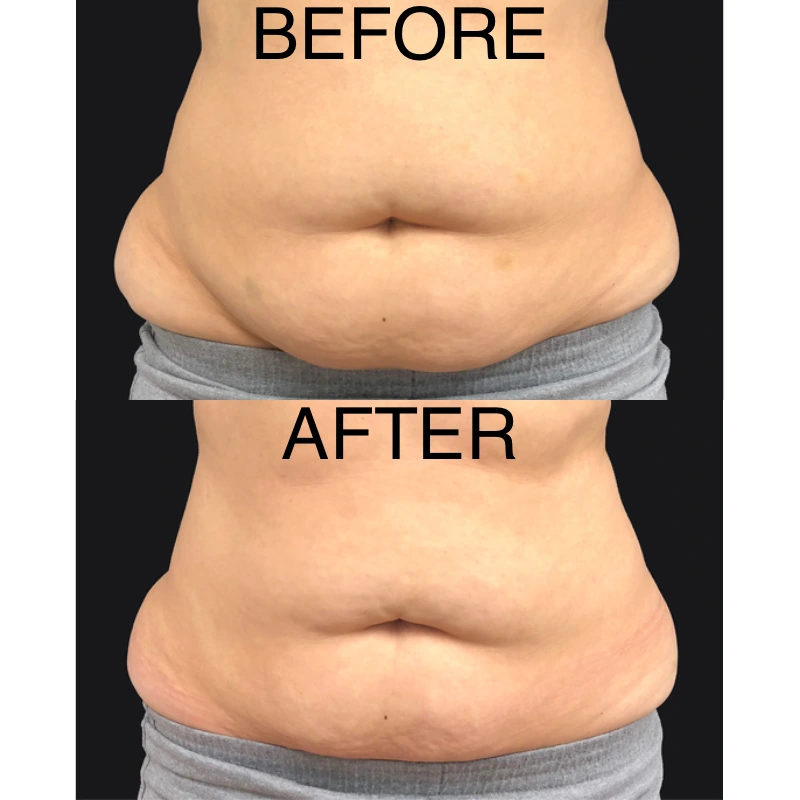 Following a free consultation with one of our specialists, we will recommend how many treatments will be required to achieve the results you want. You can even treat more than one area at a time. Each session takes about 15 minutes and there's no downtime after the procedure. Regular activities can be resumed immediately. Additional treatments may be required to achieve the personalised results you desire.
A customised and tailored treatment, described as feeling like a hot stone massage, the therapeutic temperature of your skin will rise but remain comfortable. truSculpt ID procedures are effective, safe, with even and consistent results.
Areas of Treatment for EMSCULPT®
EMSCULPT uses high-frequency electromagnetic energy, causing the muscles to contract beyond what the body can normally achieve on its own. This may result in fat burning and muscle building at the same time. EMSCULPT® can be used on problem areas such as:
Abdomen and Flanks
Buttocks
Upper Arms
Inner and Outer Thighs
Clients report that the procedure mimics an intense workout without the work.
Offering a toned, sculpted look with just a few treatments, there's no downtime and you can retsume normal activities immediately. Most patients benefit from a series of treatments spaced every few days for a few weeks. During this time patients will see results like increased muscle mass and less fat. TGA-approved for five different body parts, EMSCULPT is most effective on the abdomen, buttocks and arms.
Book Your Appointment Today!
Which Treatment Is Best for You?
The most important thing to consider when choosing between truSculpt ID® and EMSCULPT® are your body sculpting goals.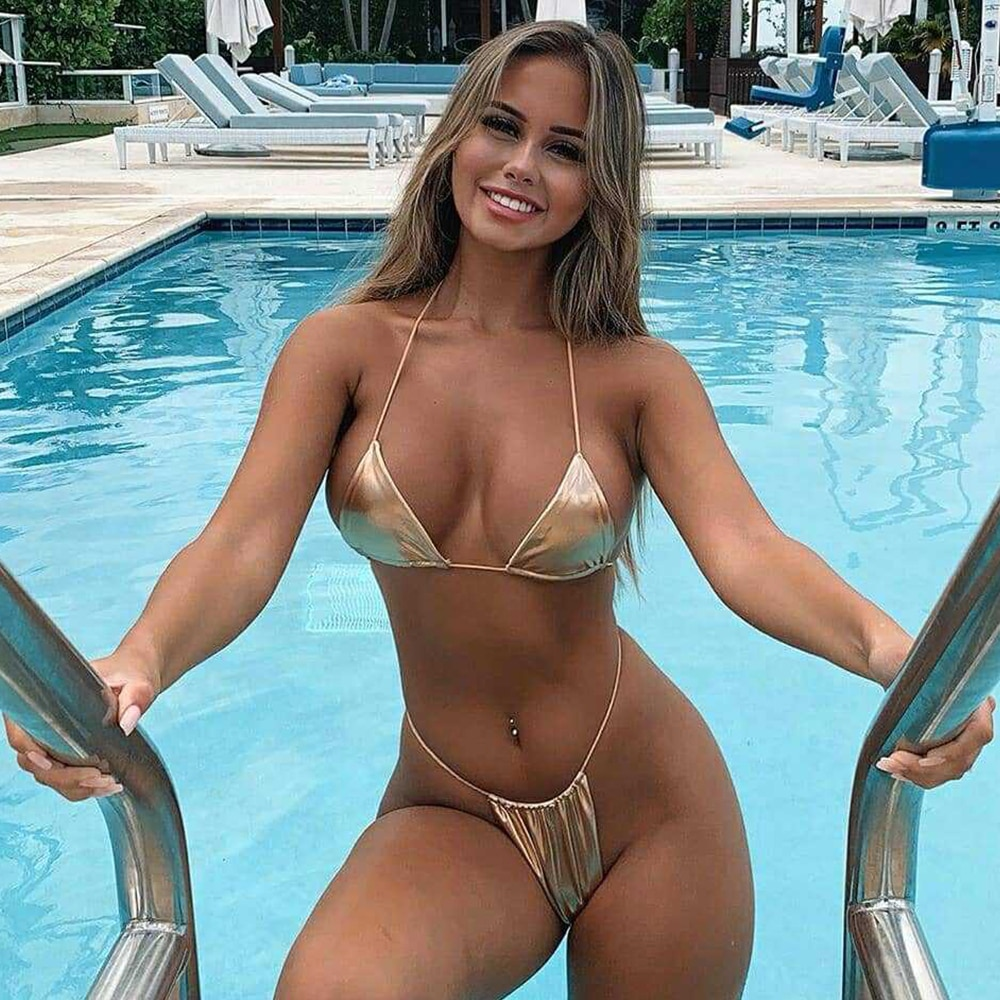 truSculpt
Safe and effective technology, the truSculpt device uses innovative monopolar rf technology to target fat selectively and therapeutically heat it until fat cells are slowly removed and excreted through the body naturally.
TruSculpt iD delivers heat to the entire layer of fat while maintaining a comfortable skin temperature, to maintain patient comfort
Skin temperature is continuously monitored, and energy delivery is automatically adjusted to reach and hold a therapeutic temperature of >45ºC in the fat while maintaining a skin temperature of 3-4ºC cooler.
Penetrating deep to treat the entire fat layer from skin to muscle, result iD is clinically proven to permanently destroy fat cells.
Optimized energy delivery and heating enhances selective programmed cell death of the subcutaneous adipose tissue.
After 12 weeks, patients can expect app to 24% of excess fat reduction, depending on fat thickness.
Fat cells are excreted through the body naturally.
EMSCUPLT
EMSCULPT® is recommended for patients who want to build muscle mass, strengthen their core and achieve definition.If you want to look leaner and slimmer, truSculpt is the treatment for you. If on the other hand, you're a bodybuilder or just want to get that six-pack you've always wanted, EMSCUPLT could be the procedure for you.With both truSculpt and Emsculpt, there are no incisions, no needles, and no downtime, with long-term results after a treatment session that lasts as little as thirty minutes.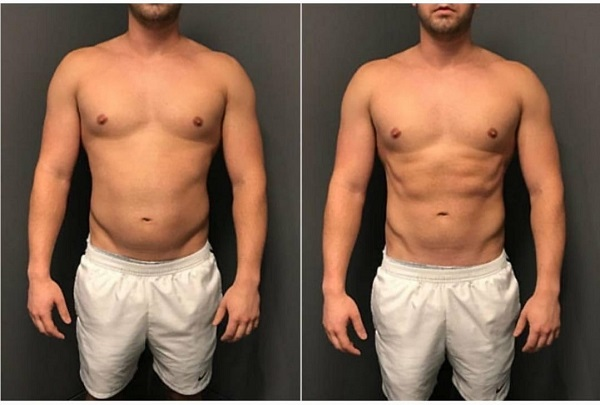 Who is an Ideal Candidate for Non-Surgical Fat Reduction?
Ideal candidates are anyone who has struggled to achieve a lean, sculpted abdominal area or a fuller, shapelier butt. Candidates who have not gotten satisfactory results from diet and exercise may benefit from non-surgical fat reduction techniques like ENSCULPT and truSculpt treatment.
Though men and women with all varieties of skin tone may be treated, non-invasive fat reduction treatments tend to deliver the best results to those already close to their ideal body weight, as the treatment is not meant as a weight-loss alternative. Those who are in otherwise healthy, physical condition, but just don't have the time, patience, or desire to spend additional hours in the gym or make huge lifestyle changes to shred those stubborn pockets of fat will stand to benefit a great deal from these treatments.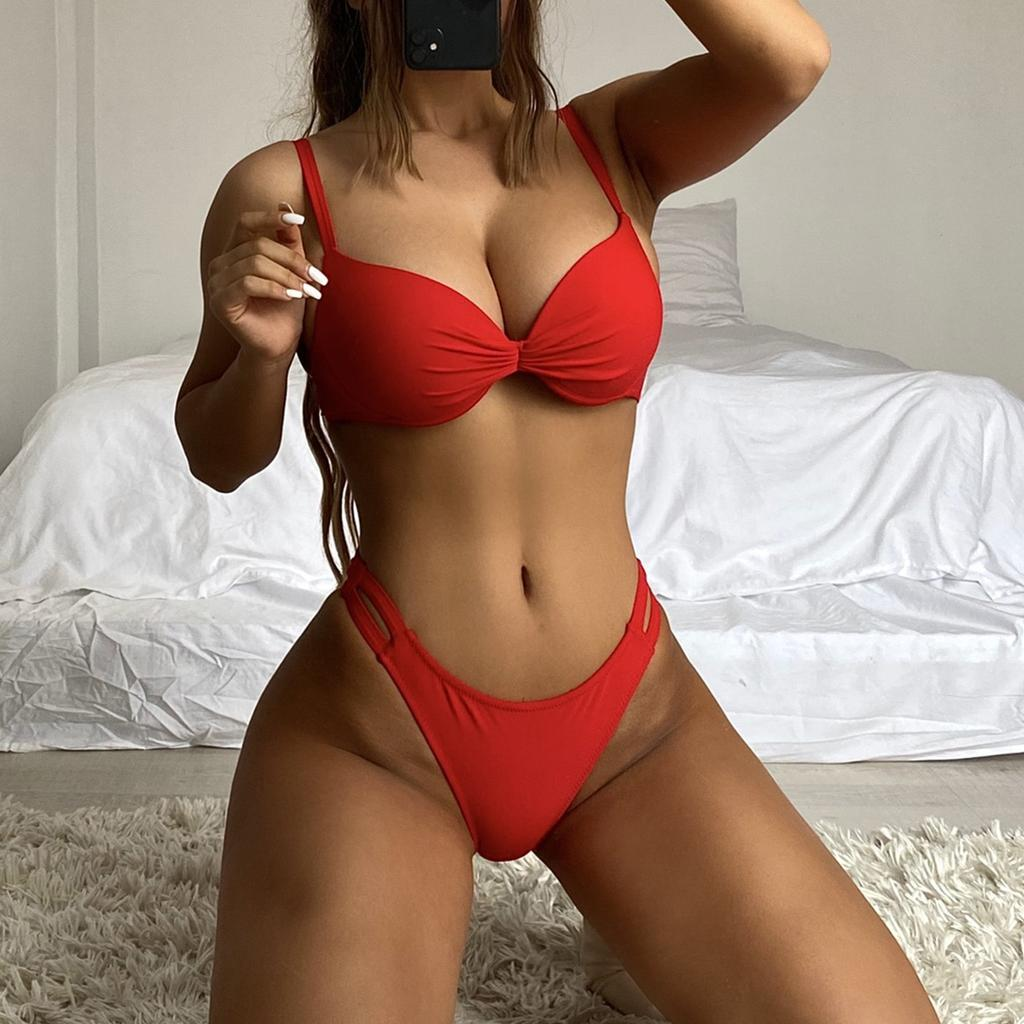 Who Can Benefit from TruSculpt
People close to their ideal body weight who wish to tone and eliminate fat from stubborn spots like the abs, butt, and arms.
People in good health
Anyone who has tried diet and exercise but can't seem to reduce the fat in targeted areas
People who don't want to go under the knife
Who Can Benefit from EMSCUPLT
People close to their ideal body weight who wish to build muscle mass, tone, and eliminate fat from stubborn spots like the abs, butt, and arms.
People in good health
Anyone who has tried diet and exercise but can't seem to reduce fat or build muscle in targeted areas
People who don't want to go under the knife
Who is NOT a Good Candidate for truSculpt or EMSCULPT?
People with loose skin or poor tone
Patients in Poor Health
Patients Who Cannot Maintain a Healthy Weight
People Who Have Unrealistic Goals or wish to just lose weight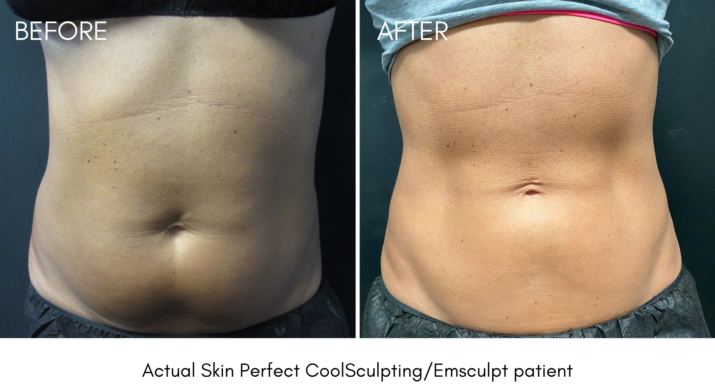 How Can I Tell Which Treatment Is Best for Me?
With so many options now available, it can be difficult to decide which is the best for you. Fortunately, this is not a decision you have to make alone. If you're interested in non-invasive fat reduction but aren't sure which procedure is best for you or if you simply have concerns that you'd like to discuss, the best thing to do is book a consultation with our office.
Book Your Appointment Today!
What to Expect at Your Consultation
During this appointment, we can review your health history, your current weight, any medications you are taking, any underlying medical issues you have, and your expectations. We'll also talk about your aesthetic goals and construct a treatment plan that best addresses them.
Ready to Get Started?
If you're a fitness guru or just a workout enthusiast and you're just a few spots away from achieving your ideal body, we're here to help. Specialist Skin Solutions is proud to have incorporated non-surgical fat-reduction treatments into our clinic of medical grade cosmetic devices. When you book an appointment with our professional team of experts, we'll design a treatment plan for you that draws on innovative TGA-approved medical solutions and gives you the fit, healthy, youthful-looking appearance you've been working toward.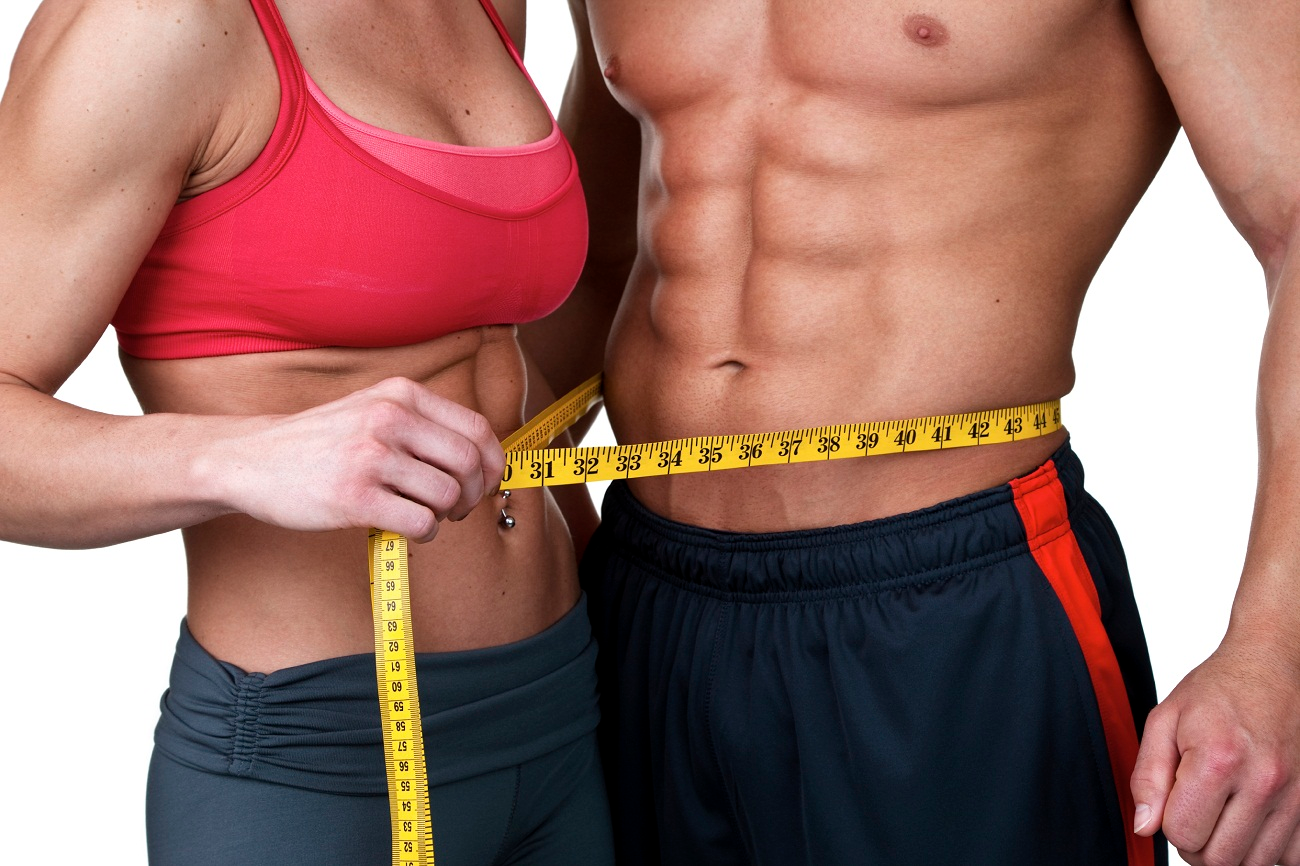 If you spend hours at the gym and/or have adhered to a strict diet, but still aren't seeing the results you'd like, then non-surgical fat-reduction treatment may give you the edge you need to accomplish your body contouring goals without surgery or frustration.
Call us today to schedule an appointment and see if non-surgical fat-reduction is right for you.