Time affects everyone—and it doesn't discriminate. Just like with women, with age, a man's physique loses definition and contour. For men, in particular, this tends to show up on the abdomen and flanks, jawline, and chest.  For some, plastic surgery might be an option. But for many, for whom invasive procedures aren't the road of preferable travel, there have been huge advancements in the area of nonsurgical procedures for reducing fat and tightening skin. These innovative treatments have made  it possible to turn back the hands of time without resorting to surgery—a huge plus for men who have less tolerance for pain or are too busy to sacrifice any visible downtime.
Book Your Appointment Today!
Male Body Contouring for the Abdomen and Flanks
The midsection is probably the single greatest area of concern for many men for whom having tight, flat abs with visible abdominal muscles, also known as the "six-pack," represents an ideal body image. Unfortunately, some men develop a gut no matter how many sit-ups or plans they might do or how little carbs and calories they eat. But the good news is, the excess fat on the outside of the abdominal is treatable with nonsurgical procedures. The most popular fat reduction techniques are TruSculpt iD® and Coolsculpting®.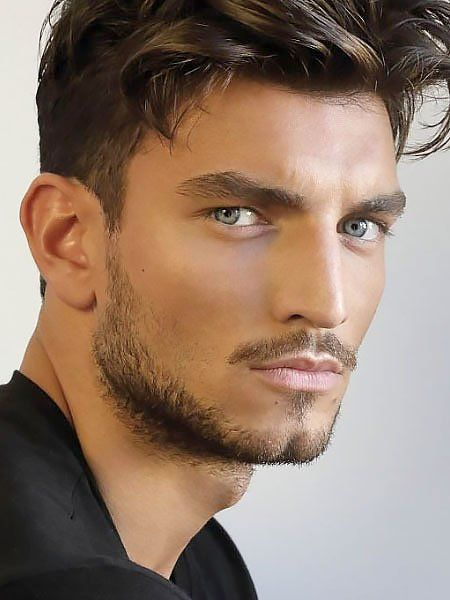 Fat-reduction procedures for a crisp jawline
A crisp jawline is one of the signs for a youthful-look among men. Though some men aren't born this way, some lose this definition with age. The area under the chin is a prime spot for excess fat in men. For older men or men who have loose or lax neck skin may benefit the most with TruSculpt iD®, which uses radiofrequency energy to heat up the tissue in the treatment area. The result is a smoother, tighter, more lifted looking jawline.
What is TruSculpt iD®?
Defining and contouring the body by eliminating stubborn fat without the need for surgery is possible thanks to fully customisable TruSculpt iD®. Say goodbye to those annoying love handles, pesky turkey neck, and saggy back fat. And sculpt your stomach to reveal the abs you've been working towards. TruSculpt iD® can treat multiple areas of the body, including the stomach and flanks, double chin, saggy butt, and fatty back. The possibilities are virtually endless.
Specialist Skin Solutions is excited to offer TruSculpt iD® to our menu of offerings for men! This revolutionary, non-invasive body contouring treatment allows you to eliminate stubborn fat in as little as one 15-minute treatment! Leveraging the latest innovative monopolar rf technologies, truSculpt iD® is clinically proven to permanently eliminate fat cells even in the smallest and touch-to-reach areas that are determined to stick around despite all of your efforts dieting and exercising.
TruSculpt iD from Cutera is a 100% non-invasive powerful fat reduction solution that works to sculpt the body in multiple areas. Ideal for men who wish to experience the benefits of body sculpting without dealing with knives, needles, and painful recovery.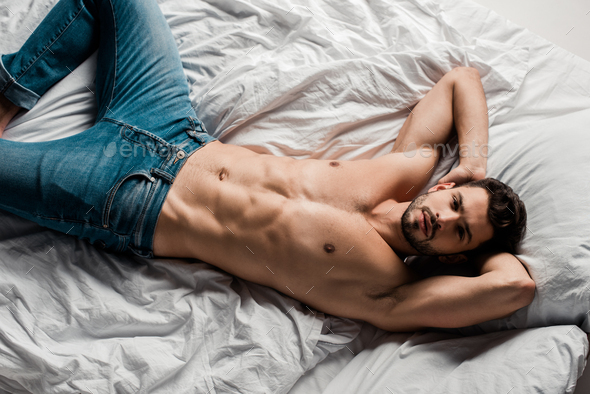 What areas can TruSculpt iD® treat?
Abdomen and flanks
Love handles
Thighs
Turkey Neck
Double Chin
Arms
Gynaecomastia/chest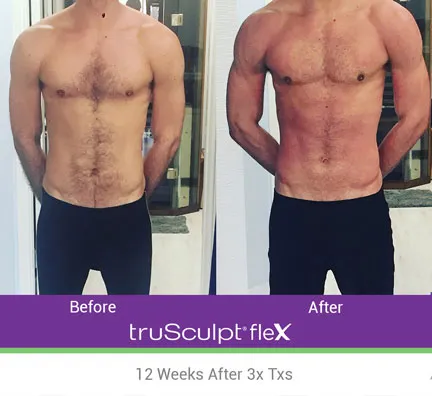 TruSculpt Procedure
By delivering radio frequency energy through the skin, fat cells absorb the energy in the form of heat, effectively destroying the stubborn fat without damaging the skin. Once destroyed, the body takes over and flushes the fat cells through the lymphatic system.
The procedure, which takes from 15 to 60 minutes, depending on the number of areas being treated, feels like a warm sensation, similar to a hot stone massage. Patients have not reported any severe pain, only mild discomfort so no prescription pain medications, cooling gels, or compression garments are required. Mild redness, swelling, and tenderness can last for 10-12 hours. Patients are advised to take mild over-the-counter analgesics like Tylenol.
TruSculpt iD treatment requires 2 sessions, 4-6 weeks apart. Maximum results are visible after approximately 10-12 weeks, however some patients begin to see improvement after as little as 4 weeks. Trusculpt does not remove the fat, but rather causes fat cell death. This disruption of cells allows the fat to leak and shrink and are gradually expelled naturally by the body.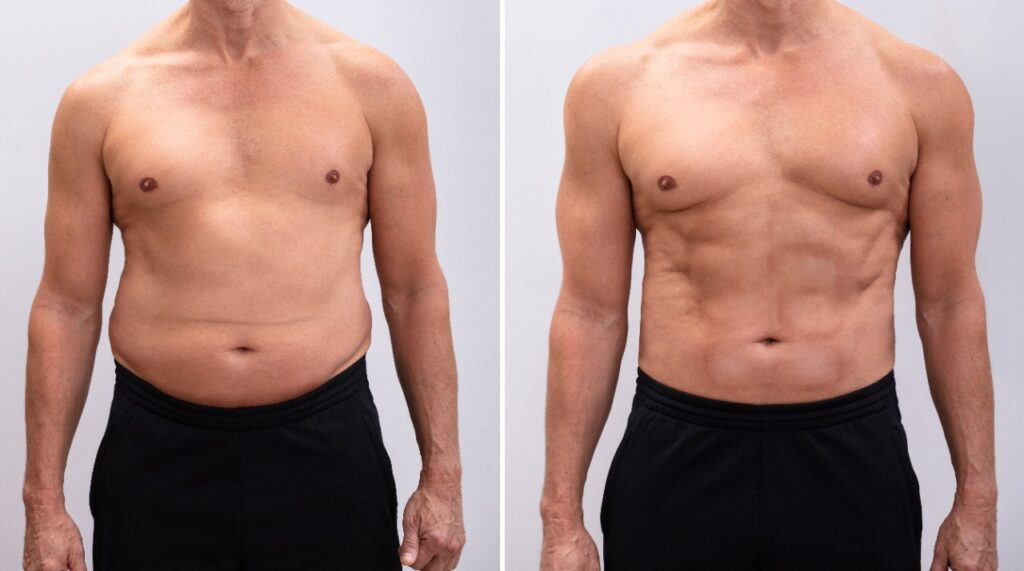 Book Your Appointment Today!
TruSculpt Aftercare
The zero-downtime benefit makes TruSculpt iD a very appealing option. Drinking a lot of water is important because it helps the fat cells travel through the body naturally via the lymphatic system.
Treatment time is less than one hour, far less than other contouring procedures. Unlike surgical procedures like liposuction, there are no restrictions on exercise or normal activity associated with TruSculpt iD treatment.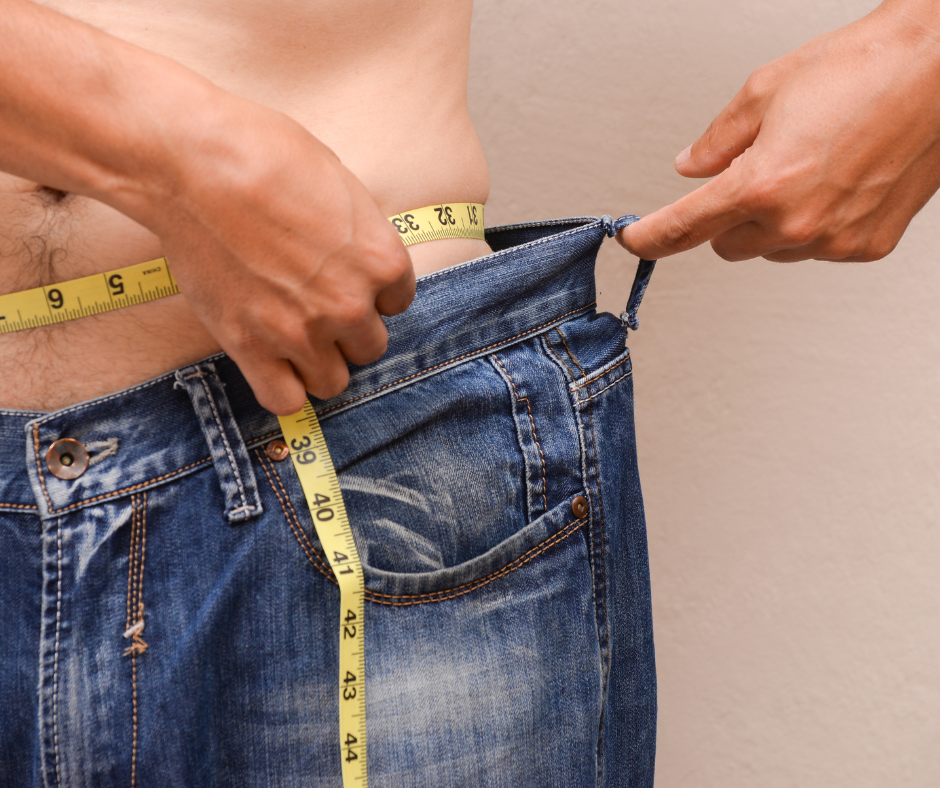 When Will I See Results After TruSculpt Treatment?
The procedure takes just a few minutes, and you can expect to see full results 6-12 weeks after your last treatment–that's the amount of time your body needs time to clear away the destroyed fat.
With TruSculpt iD, patients can get the definition they desire, even in areas that have been resistant to diet and exercise. One of the main advantages of TruSculpt iD is that it is a simple and comfortable procedure, requiring no anaesthesia or downtime, and maybe most importantly, no knives or needles!
Common Areas of TruSculpt Treatment
Thanks to the size of the handpiece, TruSculpt iD can address a variety of concerns and target hard-to-reach areas of the face and body.
Belly fat
Love handles (flanks)
Inner and outer thigh fat
Back fat
Wobbly upper arms
Butt fat
Turkey neck
If you're struggling with stubborn fat beneath the jawline, around the neck, on the abdomen, flanks, inner or outer thighs, or upper arms, you're not alone. Thanks to TruSculpt iD, a sculpted look can be yours in just a few minutes. While many patients notice results after just one treatment, additional treatments maybe be needed to achieve the personalised results you want to see. That's why we invite you to give us a call to set up a consultation. Once we have an idaea of the problem and your goals, we'll come up with an appropriate treatment plan that works for you.
Non-invasive, non-surgical TruSculpt iD is the latest fat reduction treatment that permanently eliminates up to 24% of unwanted fat with no pain, downtime, or surgery needed. This means there will be no scars left behind.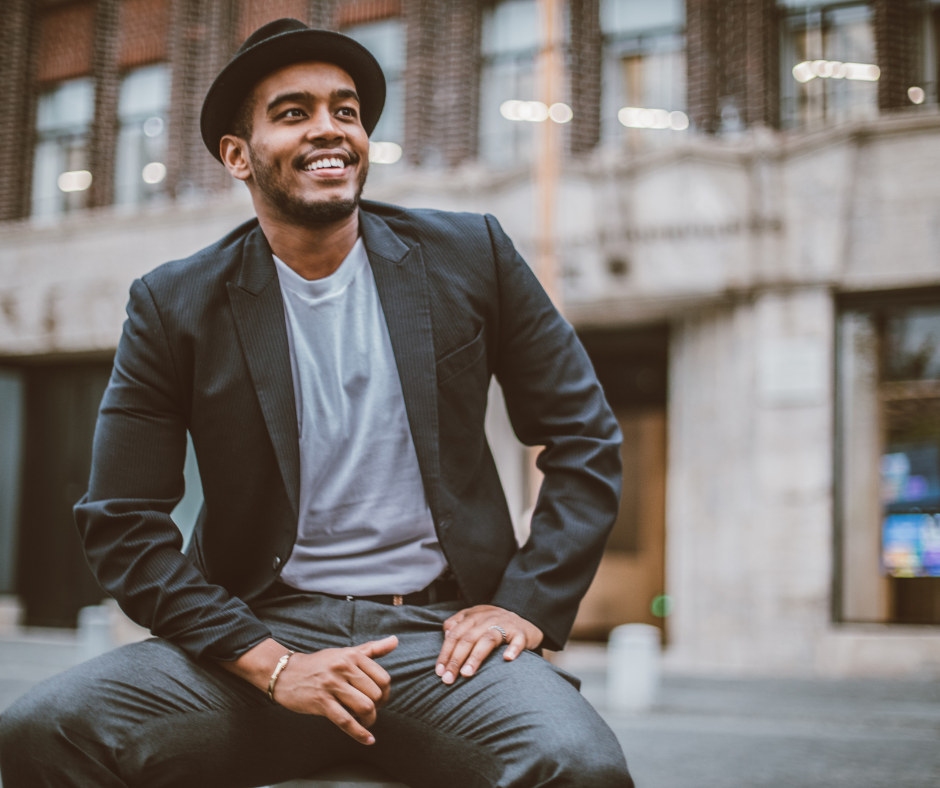 With TruSculpt iD, patients can go back to work after the procedure and normal activity may be resumed immediately. their regular day-to-day lives immediately following their session. There are no restrictions on activities including exercise. In fact, patients are encouraged to exercise in concert with a healthy diet to derive maximum benefit from the treatment.
Because TruSculpt iD causes no damage to any soft tissue except the fat itself, there's no bruising, scarring, and no downtime. Your body naturally eliminates the contents of fat cells over time, leaving your skin tight and your body sculpted.
Benefits of truSculpt iD
Permanently eliminate fat cells in stubborn areas
Skin tightening
Improves the appearance of cellulite
Enhances and sculpts in just one treatment
Non surgical and non-invasive
Long-lasting results
Virtually painless
No visible downtime
No scars
Minimal discomfort – feels like hot stone massage
Improves body definition without diet and exercise
Faster treatment time than other contouring procedures
Safe and effective technology
Reduce fat thickness
Where to Get truSculpt for Men
At Specialist Skin Solutions, a cosmetic clinic specialising in non-surgical, anti-ageing aesthetic procedures, including the latest laser techniques, dermal therapies, and anti-wrinkle injections, we proudly offer truSculpt® iD, the latest in state-of-the-art fat melting, body chiseling techniques.
We believe in transparency and education first and foremost, providing every client with information, explanations, and treatment options before performing any procedure. Offering a thorough consultation prior to treatment, we'll discuss the areas of concern and the range of treatment options suggested to produce optimal results.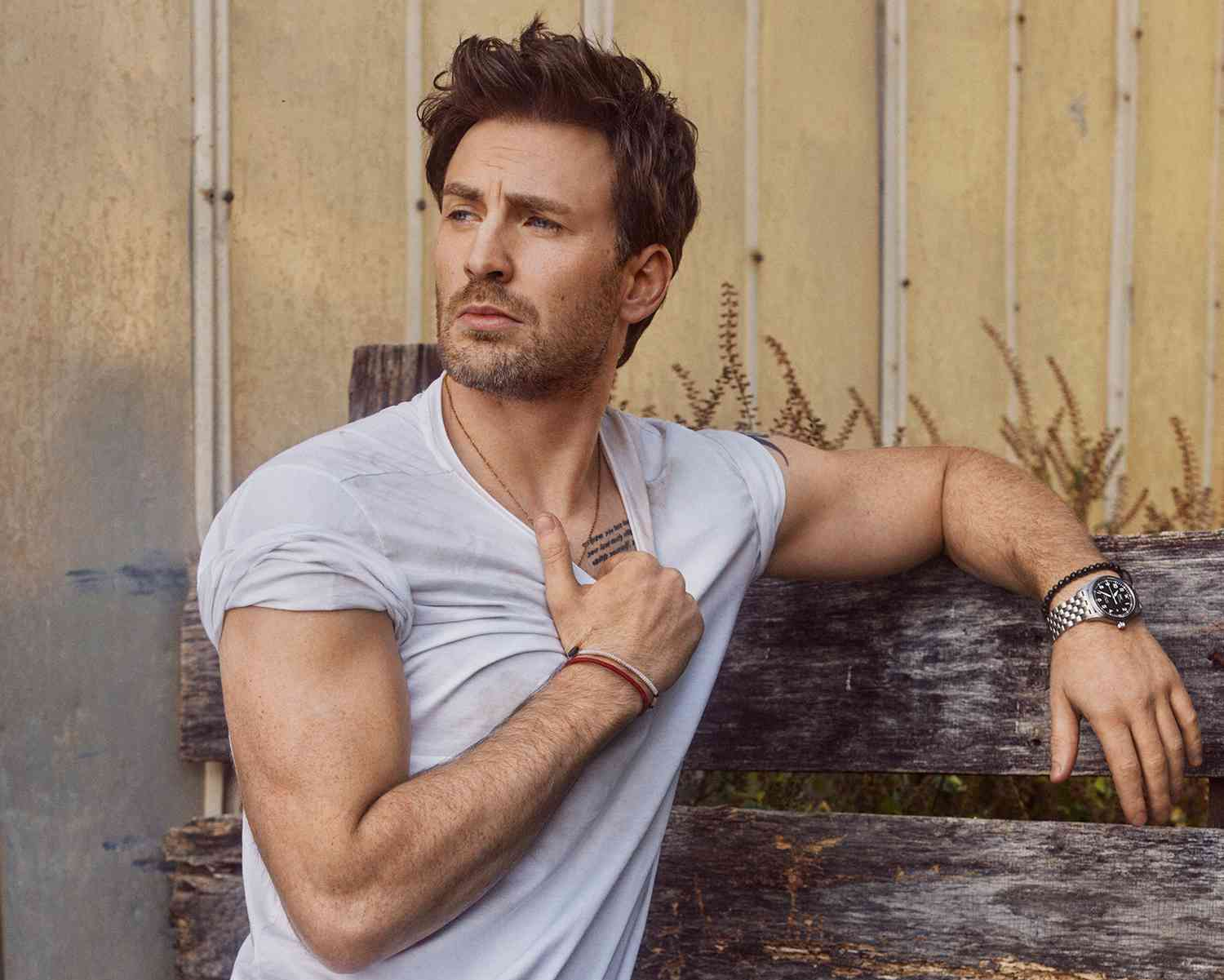 Book Your Appointment Today!
truSculpt iD in Lorn
At Specialist Skin Solutions, located in the beautiful suburbs of Lorn in the hunter Valley, we're dedicated to helping each one of our clients feel their best by bringing out their natural beauty and loving the skin they're in at any age. We look forward to speaking with you!
If you have specific questions, call us at 02-4934-1700.
Disclaimer: The number of treatments required to achieve maximum results may vary. Always seek medical advice and clearance before opting for any procedure, especially while breastfeeding. This article is meant strictly for informational purposes only. truSculpt® iD results vary. There are risks with any procedure. Follow your provider's directions to the letter to stay safe and to ensure you'll have the best results.