A non-invasive, non-surgical system that works effectively to destroy fat cells forever and tighten skin, TruSculpt® iD uses radiofrequency (RF) energy to heat the layers of fat below the skin. As higher temperatures are sustained, the targeted fat cells are damaged beyond repair and are eventually flushed out of the body, resulting in a sculpted, contoured shape and slimmer look. Not only does the energy generated melt the cells but it also works to stimulate collagen production which helps tighten and firm the skin.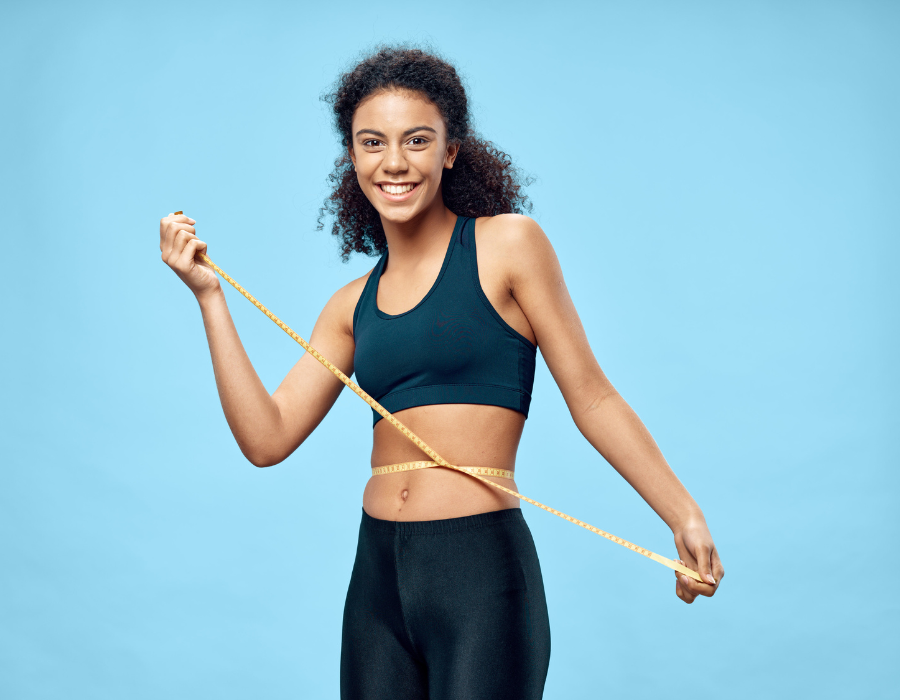 Book Your Appointment Today!
Utlising up to six handpieces that are secured over the selected treatment areas, thermal energy is gradually and is automatically adjusted to reach a sustainable therapeutic temperature of over 45ºC in the entire fat layer, while the skin temperature consistently stays cool and comfortable triggering programmed cell death, or apoptosis. The destroyed cells are eventually excreted through the body naturally over a 12-week period.
An average of 24% fat calls can be destroyed with just one treatment, without pain or noticeable downtime.
Benefits of TruSculpt® iD
No Downtime
Clients are able to return to their regular routines and exercise immediately after treatment. While some warmth and redness may be experienced in the treatment area, it normally subsides within about 48 hours.
Minimal Discomfort
Described as feeling like a hot stone massage, patients have reported no discomfort since the RF energy does not target the skin. Side effects are typically mild as well.
Noticeable Results
Reducing as much as 24% of fat from the treated area, contours are enhanced.
Skin Tightening
While other methods of body sculpting do not give the extra skin-firming and tightening, RF energy triggers the production of collagen in the skin.
Treats Multiple Areas
With six applicators, the truSculpt® iD system can permanently eliminate treated fat cells on more than one area of concern at a time, making treatment time faster and more efficient.
Who is an Ideal Candidate for TruSculpt

®

iD?
The ideal TruSculpt® iD candidate is any man or woman who is within 20 to 30 pounds of their ideal body weight, is struggling to remove stubborn fat that has not responded to other types of weight loss management, and are in good health. Those who are obese, extremely overweight, pregnant, have had recent surgeries, or have a history of eating disorders are not good candidates.
If you've ever thought about undergoing a surgical procedure like a tummy tuck, lipo, or both, but meet the criteria above, you might be an ideal candidate for this non-surgical treatment that doesn't require incisions, stitches or staples, anaethesia, prescription pain meds, or drains.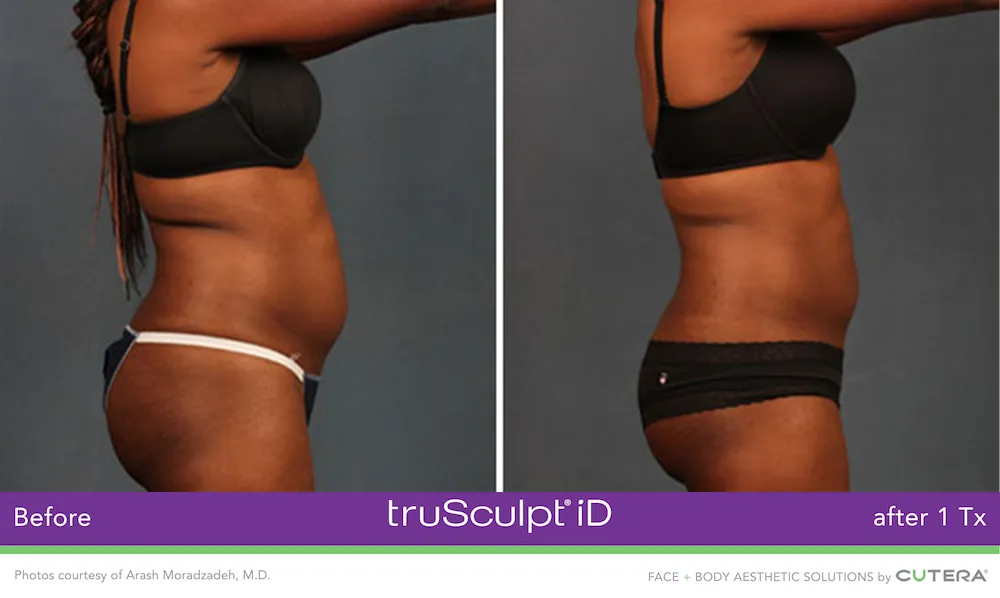 How Much Does TruSculpt® iD Cost?
TruSculpt® iD costs vary widely depending on the provider, number of treatment areas, and number of handpieces used. At Specialist Skin Solutions, located in the lovely suburb of Lorn, we offer one to six handpieces, as well as lymphatic drainage for †he body and face.
Each handpiece costs $300 with lymphatic drainage running $65.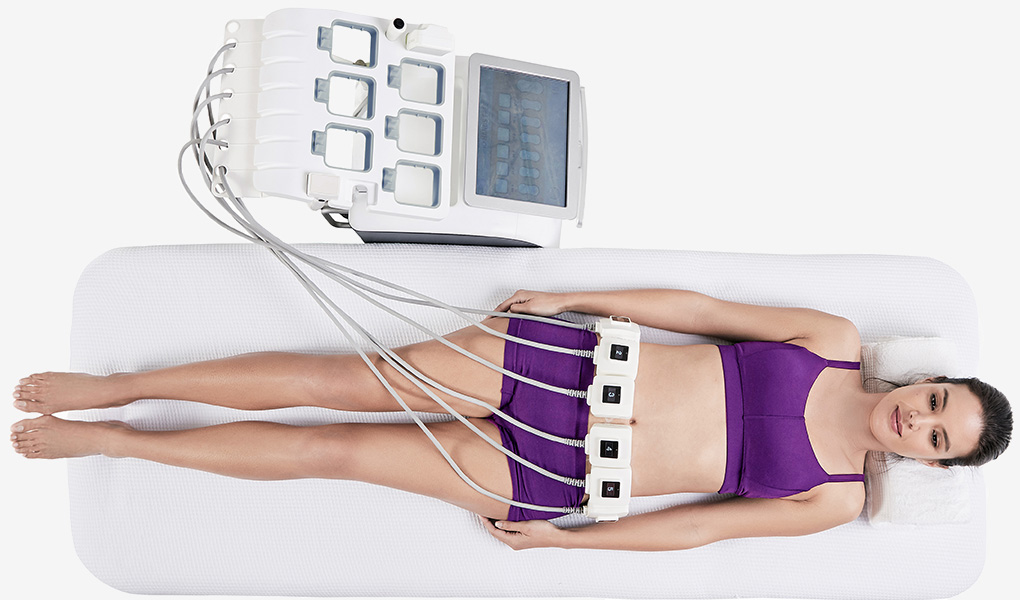 Book Your Appointment Today!
Ready to Take the Next Step?
Want to learn more about truSculpt® or find out if you are a good candidate for the procedure, call Specialist Skin Solutions @ (02) 4934 1700 or schedule an in person consultation to meet with our team of lovely, experienced providers. Upon arrival, you will be treated with a warm caring welcome and a proper assessment of your needs, goals, and expectations. During your first consultation our practitioners will be able to suggest the number of handpieces recommended for you and calculate the exact cost of your individually selected treatment plan.
For a standard initial consultation please allow at least 30 minutes.
Specialist Skin Solutions in Lorn – Hunter Valley has recently incorporated the Cutera TruSculpt® iD system into our clinic of cosmetic devices. A revolutionary, body contouring treatment that eliminates fat cells in hard-to-reach areas, TruSculpt® iD allows you to personalise your treatment to achieve the results you desire.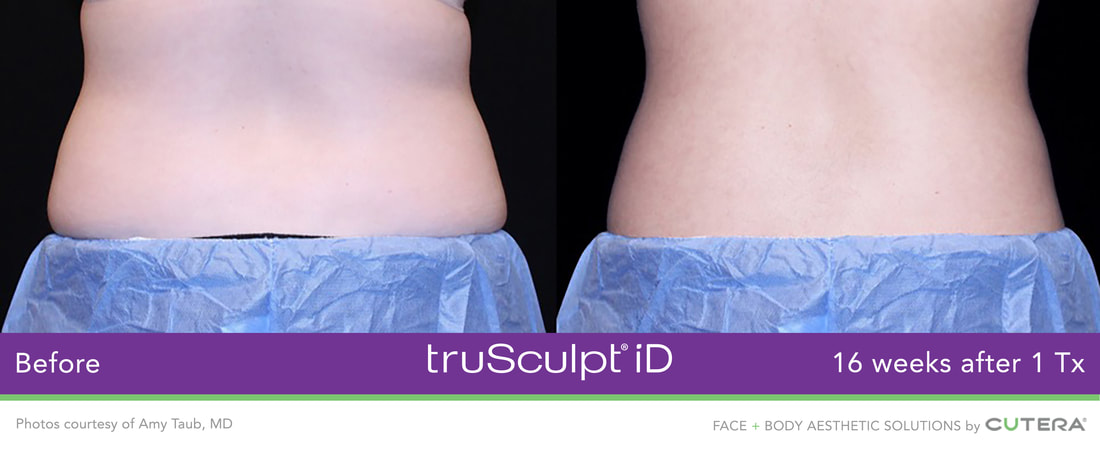 Frequently Asked Questions
What are the Benefits of TruSculpt

®

iD?
Non-invasive

Targets stubborn fat with pinpoint precision

Treats small and hard-to-reach areas

Pinchable fat not required

Reduces an average of 24% of fat in just one treatment session

Tightens skin, improves skin laxity

Treats up to 6 areas in one session

No pain or discomfort

No noticeable downtime – resume normal activities right away

Safe for all skin types

Comfortable skin temperature
How Is TruSculpt® iD Different From Other Body Sculpting Procedures?
TGA-cleared for patients with a BMI greater than 30, TruSculpt® iD is different from other body sculpting treatments that are restricted by their applicator sizes. TruSculpt® iD is also unique because it treats unwanted fat and loose skin at the same time.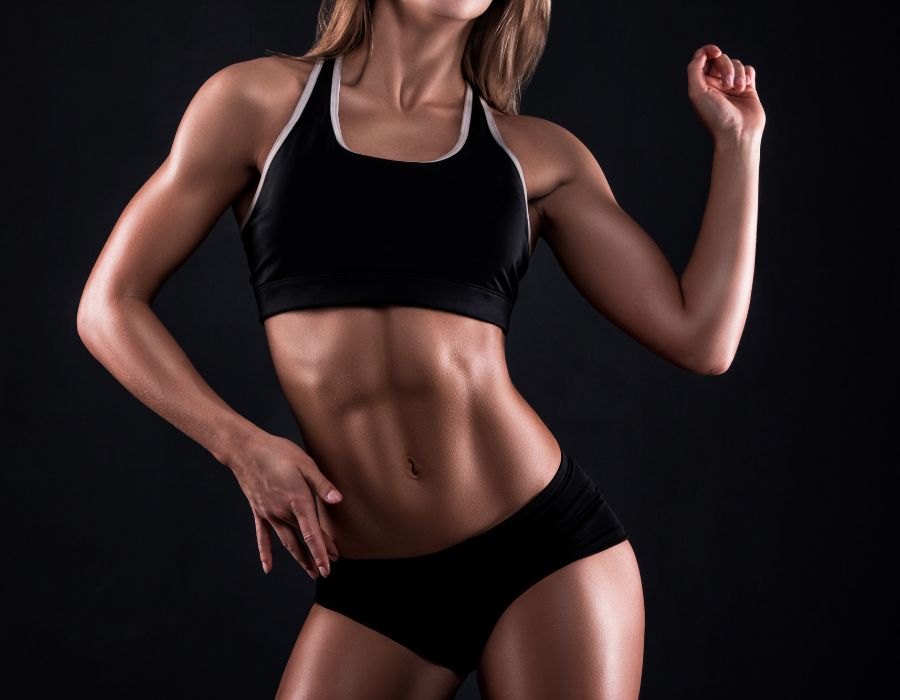 How Does TruSculpt® iD Differ From CoolSculpting?
TruSculpt® iD differs from CoolSculpting in several key ways, one of which is the mechanism of action. CoolSculpting destroys fat cells by freezing them, while TruSculpt® iD uses heat.
Unlike CoolSculpting, TruSculpt® iD can treat non-pinchable fat, skin with laxity, and patients with a BMI over 30, making it a significantly more versatile procedure.
Six handpieces can be used at one time during a 15-minute TruSculpt® iD treatment, whereas CoolSculpting applicators are much more limited. It takes CoolSculpting 105 minutes to treat the same area that truSculpt® iD can treat in 15 minutes. Patients generally tolerate the hot stone massage sensation of a TruSculpt® iD treatment better than the pulling, pinching, intense cold, tingling, cramping, and aching associated with CoolSculpting.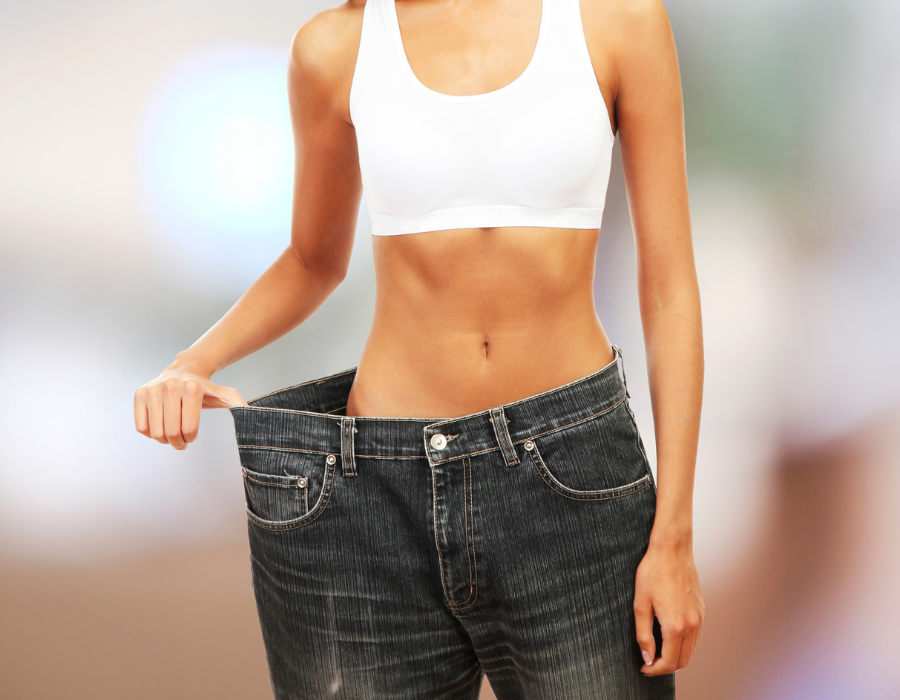 How Long Does it Take to See Results From TruSculpt

®

iD?
Because treatment relies on the lymphatic system to eliminate the destroyed fat cells, results appear gradually. Significant improvements tend to become apparent about 3 to 6 weeks after your session. Maximum results are visible after 12 weeks.
Is TruSculpt

®

iD Safe for All Skin Types?
TruSculpt® iD treatments can be done on all skin types and over tattoos.
Who Should Avoid This Treatment?
TruSculpt® iD is not suitable for you if you have metal implants, a pacemaker, or are currently pregnant.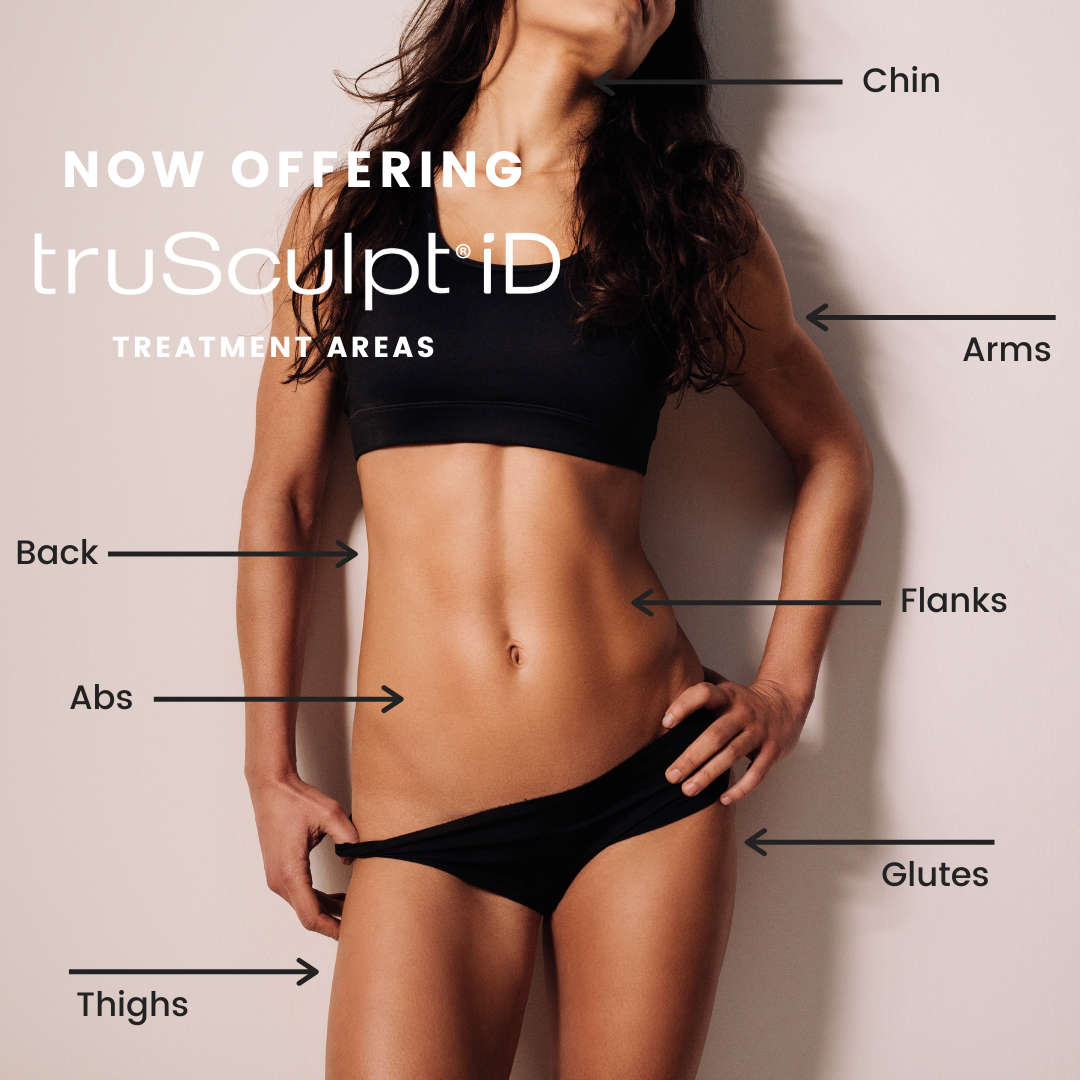 Does TruSculpt

®

iD Replace Exercise and a Healthy Diet?
Though TruSculpt® iD treats localised fat that is resistant to diet and exercise, it is meant to compliment a healthy lifestyle, not replace it. TruSculpt® iD is not a weight-loss procedure. The best candidates are already close to their goal weight.
*Disclaimer: Number of treatments required to achieve maximum results may vary. Always seek medical advice and clearance before opting for any procedure, especially while breastfeeding. This article is meant strictly for informational purposes only. truSculpt® iD results vary. There are risks with any procedure. Follow your provider's directions to the letter to stay safe and to ensure you'll have the best results.
Book Your Appointment Today!