Well-defined and perfectly shaped eyebrows help elevate your style and add definition to your eyes. From high-arched and thin to full and feathery, or somewhere in between, Hollywood celebs like Kim K, Cara Delevigne, and Rihanna are rocking fabulous brow looks like never before.
Even before the days of influencers, Hollywood stars have long been a source of inspiration for beauty trends. From Cher's wild wings and Brooke Shields' bushy brows to Hepburn's winged eyeliner and Twiggy's exaggerated lashes, Tinseltown has been setting the pace for what's hot and what's not for decades.
When it comes to brow style in 2023, the rule books have been tossed. Unlike the brow boom of past decades, today it's all about staying true and authentic to who you are, being comfortable with your own facial attributes, and choosing what kind of brow is best for you.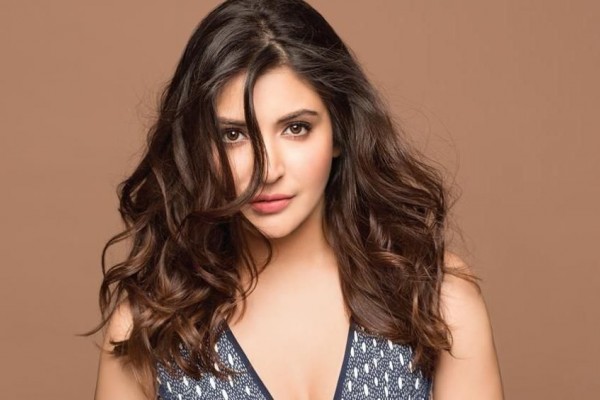 Book Your Appointment Today!
Duplicating your favorite celebrity's brows is easier than ever with services available to achieve just about any look. From brow lamination to microblading, there's a treatment for any budget, lifestyle, and look.
Though it might be tempting to try to pull a DIY and attempt to recreate these looks on your own, brow enhancement, like hair coloring and lash treatments, is usually best when left to the professionals. Use this article for inspiration to help you find the style that suits you best. When you do, we suggest that you take a screenshot and bring it with you to your next appointment.
Celebs Having a "Born this Way" Brow Movement
Brows are the frame of the face and changing the thickness, arch, color, or shape of the brow can have a dramatic effect on your overall look. Not only can some shapes have an anti-ageing effect, but the height of the arch and thickness of the brow can change your look from elegant to edgy, intense to informal, or over-the-top to au natural.
We've come a long way since the super-skinny arches of the '90s and these days, many celebs are reverting back to their "born this way" brows, trying to regain the shape they were born with.
But after years of over plucking or just years passing by, many of us are left with less or sparse brow hairs that need a lot of help looking like they haven't been helped at all.
In a time when there's been a shift—even in the Hollywood land of make believe—from placing an importance on being "in style" to being comfortable in your own skin, celebrity brows are having a "born this way" moment.
Angelina Jolie's brows have always had a relatively high arch, but in recent years, the mega star has taken her brow looks down a notch. Joilie's brows have gone from ultra thin and intense to natural and casual. This bushier look can give the face a much more subtle and softer appearance and can even help make you look younger.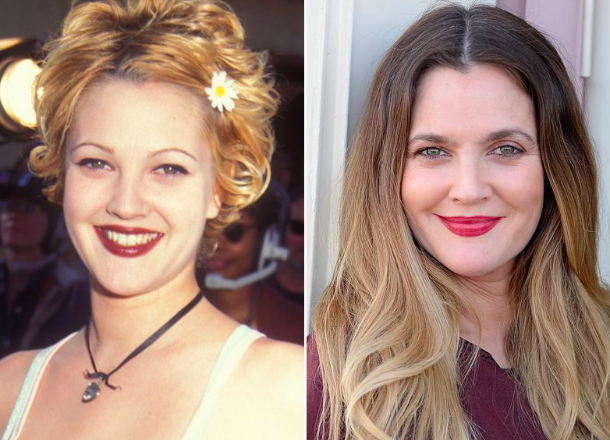 Back in the '90s, Drew Barrymore was the pioneer of the "shave it and start over" brow trend. These days, Barrymore is sporting a much more casual and natural look with less drama and more sophistication.
At Home Eyebrow Shaping Tips
With so many options, how do you know which look is right for you? And once you've decided, how can you achieve that look at home? Here are a few pointers to help get you pointed in the right direction.
Use Natural Light
Not everyone's bathroom or dressing area is lit with natural light. Instead of using artificial makeup mirror lights, move your mirror to a place in your home that gets the most natural light. Unlike fluorescent bulbs, natural light allows you to see even the tiniest hairs, which is super important when tweezing.
Just Say "No" to Magnifying Mirrors
Tiny magnifying mirrors only let you see a small portion of your face. Instead, use a mirror that allows you to see your entire face so you gain a broader perspective when styling your brows.
Start With an Outline
Start brow styling by outlining with a sharp pencil then filling in your brows with a powder or filler.
Once your brows are filled in, tweeze what falls outside the outline. This technique ensures you'll never over pluck again.
Trim, Don't Cut
The most difficult part of DIY grooming is the trim. To trim your brows, use a tiny pair of brow scissors and a flexible brow gel. Start by brushing the hair up towards the hairline and out towards the temple and let it dry completely. Next, use the tiny brow scissors to clip just the ends of the hair that extend past the shape. If you cut the hairs too short, the coarse hairs will stick straight out rather than lay flat.
Tweeze in the Right Direction
The most common mistake people make when tweezing is removing the hair in the wrong direction. Each hair is connected to a tiny blood vessel that keeps it healthy and allows it to grow back when the hair is removed. Once the vessel is ruptured, the hair never returns.
To tweeze properly, hold the skin taut with one finger and then tweeze the hair in the direction it is growing. Typically, that direction is upward or toward the temple rather than straight out.
The Nose Knows
Your nose plays a big part in creating a precise, picture-perfect brow look and helps indicate where they should start. Brows should begin directly above the middle of your nostrils. Brows that are too far apart or that overlap these points can make the eyes appear wider or too close-set.
Know Where to Arch
Getting the arch in your eyebrow right is extremely important when it comes to defining the overall shape. The highest point of the arch should connect the middle of the tip of the nose with the middle of the iris. When the arches are too close, the brows seem nonexistent and if they are too far out, it can cause the facial features to be overshadowed by brows.
Avoid overplucking!
As tempting as it may be to grab multiple hairs at one time and yank them out to save time, tweezing one brow hair at a time will help ensure you don't grab the wrong one and end up with a patch or a hole.
End at the Corners
Your eyebrows should end where the nostril's corner connects with the eye's outer corner. Tails that don't hit this endpoint can look nonexistent and highlight wide-set eyes. An open-ended tail can add more space to the parameter of the face, making it look wider.
Book Your Appointment Today!
What shape suits your face?
So now you might be asking, "how do I know which style is right for me?" While there are no hard-and-fast rules when it comes to brow style, our brow experts have put together this visual guide to help you get started.
ROUND FACE: Angled brows make a wide face look slimmer.
LONG-SHAPED FACE: Flat Eyebrows make a long face seem smaller.
SQUARE SHAPE: Rounded Brows Soften the angles of a face.
HEART SHAPED: High Arches work best on a smaller heart-shaped face. Low arches work best on a long heart shaped face.
WIDE FACE: Thick and arched eyebrows add more definition to wider faces.
NARROW FACE: Thin eyebrows look best on narrow faces.
PRO TIP: Dark and voluminous looking brows can make you look younger.
Hollywood's Top 10 Brows
To help give you some inspiration, here are a few of Hollywood's most well renowned brows.
Megan Fox
Famous Hollywood actress and style icon, Megan Fox boasts beautifully trimmed brows with a high arch and equal thickness throughout. This style brow brings full focus on the eyes without being over exaggerated.
Pro Tip: To achieve this look, use a stencil and eyebrow powder to add density and volume to your brow.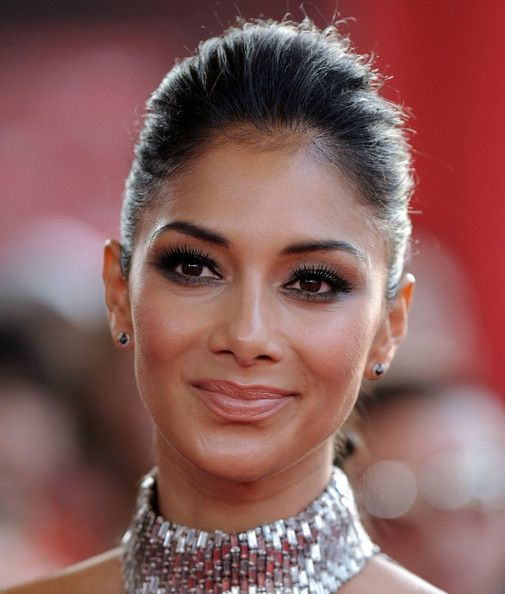 Nicole Scherzinger
Singer and former X-Factor USA judge, Nicole Scherzinger has the perfect wavy shaped brows that start a little thick and end with a perfect whisk.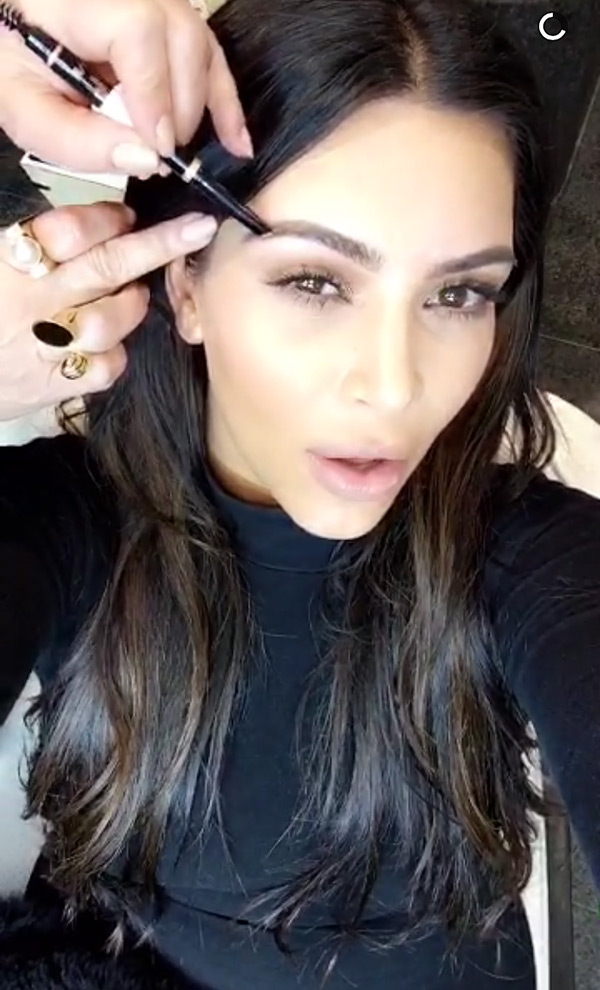 Kim Kardashian
One of the most popular socialites, models, and celebrities in Hollywood, if not the world, with millions of followers on social media who try to emulate her fashion sense and make-up skills, Kim K. has also perfected the eyebrow shape. On the thick side, but not overly bushy, Kim's brows appear effortless and natural.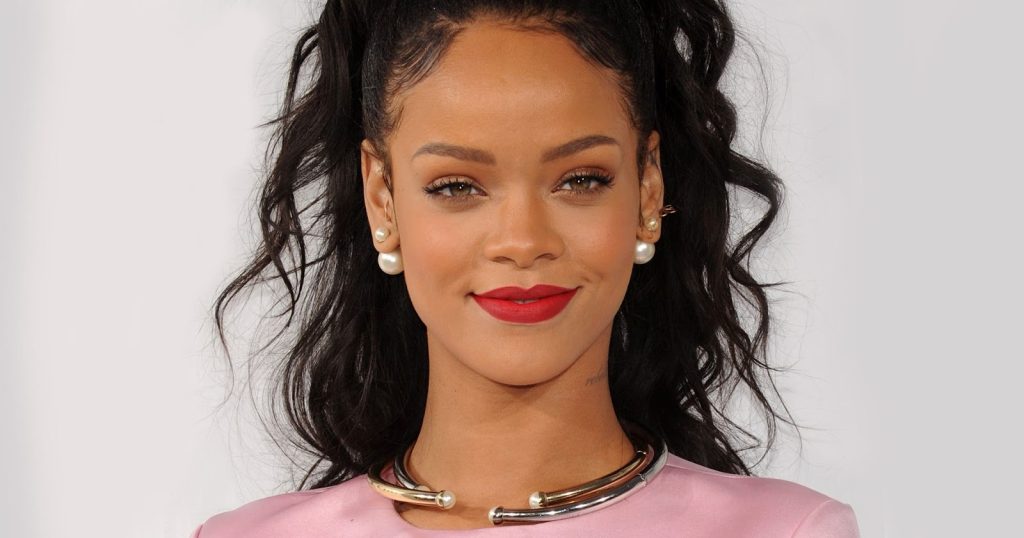 Rihanna
Rihanna's enchanting eyes, amazing voice, and over-the-top fashion sense have helped keep the star and make-up entrepreneur at the top of her game. But the queen of all things extra, has taken her brows to a more understated perfection look these days.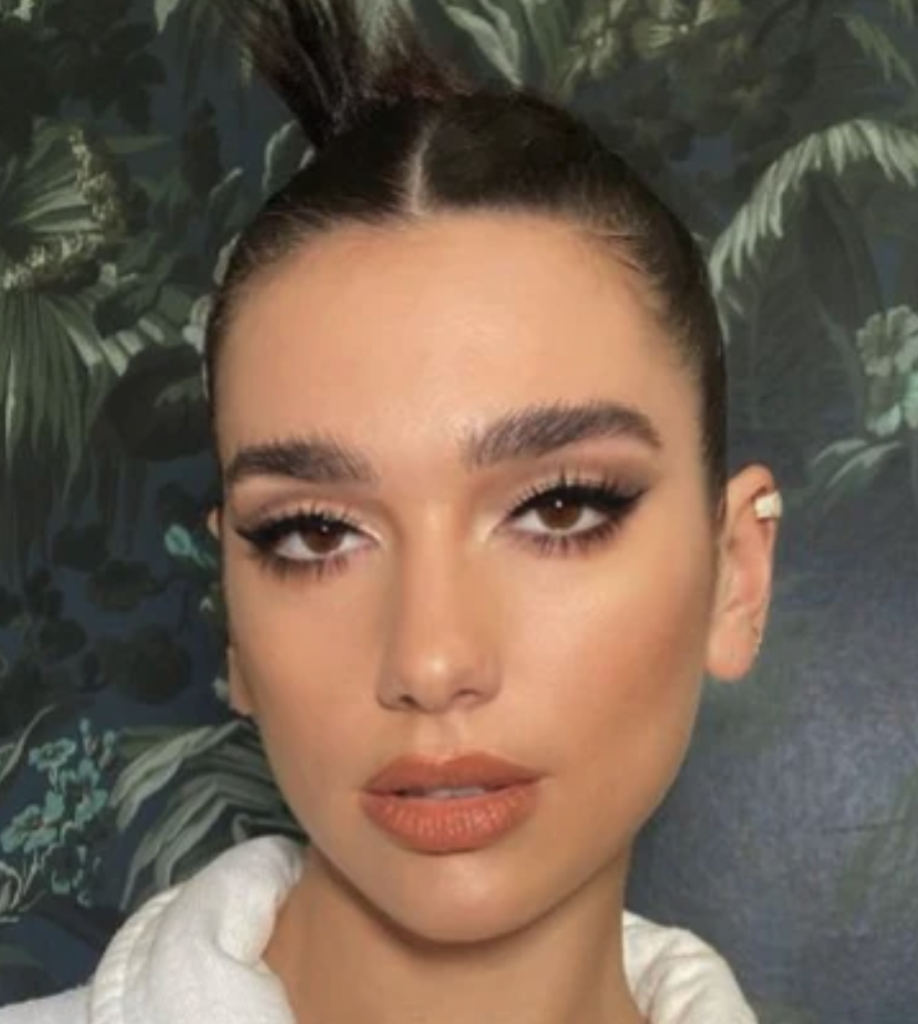 Dua Lipa
Dua Lipa is not just one of the biggest pop stars right now, but her brows are having their own moment in the spotlight. With a brow style that's thick and unruly, Dua's laid back vibe makes a case for low-maintenance.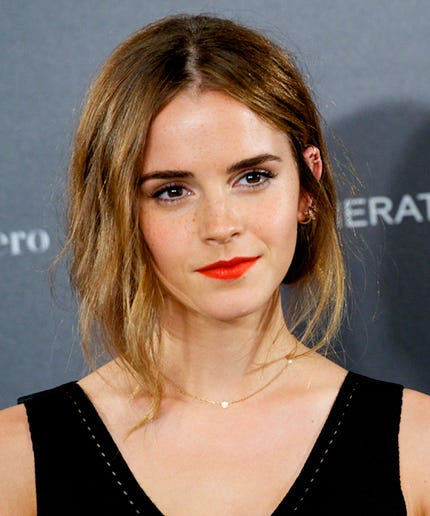 Emma Watson
Every inch the diva, British actress Emma Watson has nailed it with her brow style with a slight curve and gentle thickness.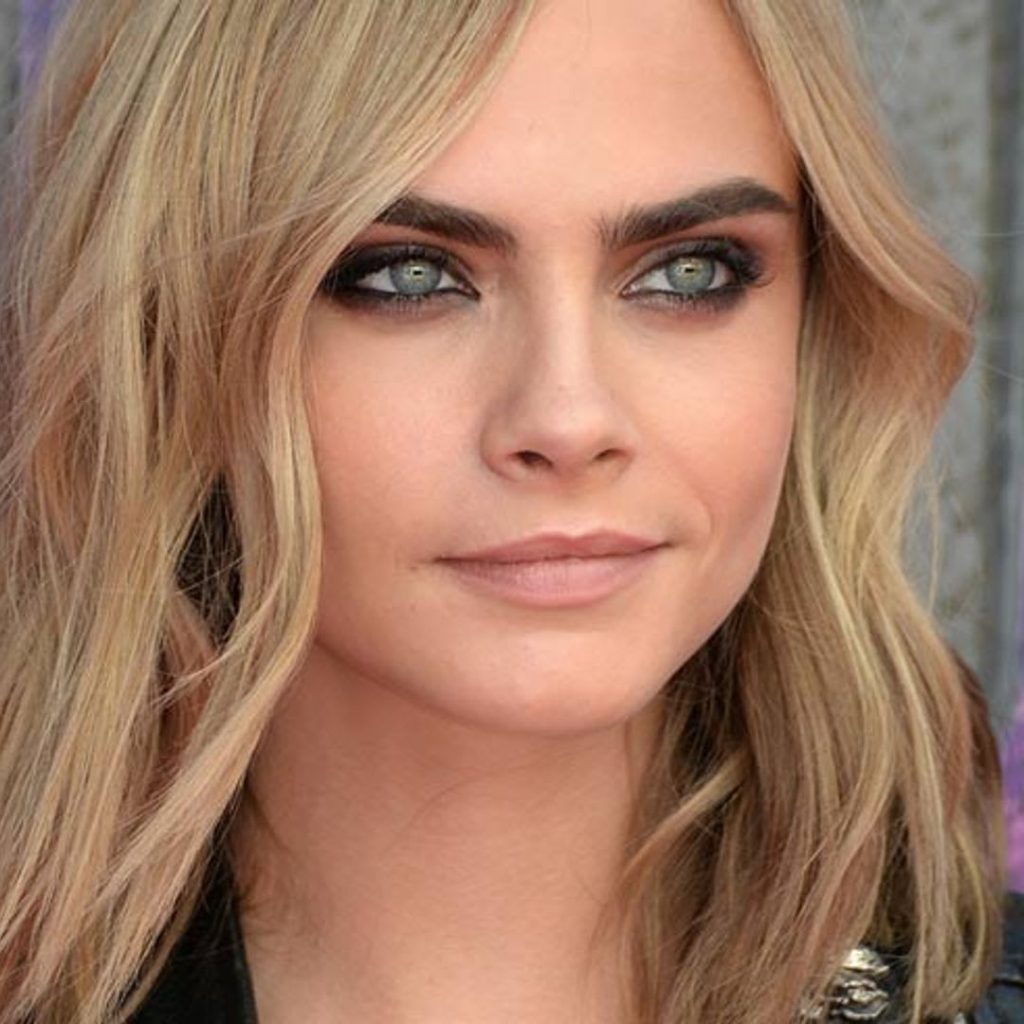 Cara Delevigne
Pioneering the big brow movement almost single handedly, Cara's were the brows that started it all.Blessed with naturally strong and thick eyebrows, Cara is definitely a trendsetter. If you're going for a sensuous, yet dangerous look, Cara's brows are the ones to emulate.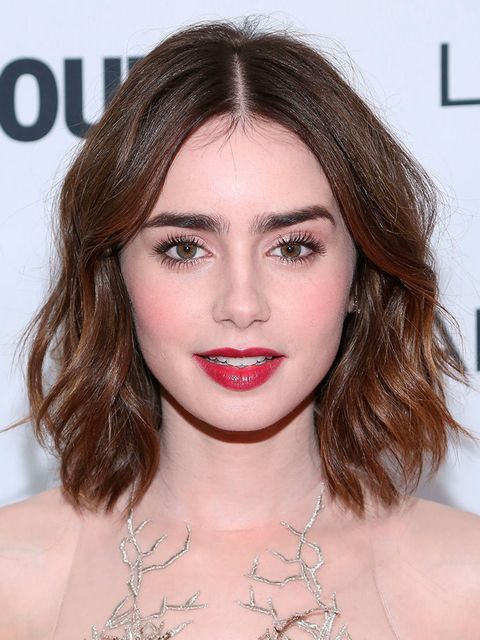 Lily Collins
If you're going for a "Lily look," but are not genetically blessed with thick brows, brow lamination is a great option for you. Bow lamination helps keep the hair brushed sight up to give the appearance of a bushier brow. If your brow hairs are sparse, consider microblading as an option.
Zendaya
Style and beauty icon, Zendaya, is having a brow-wow moment in 2023. Proving that more can sometimes be more when it comes to eyebrows, Zendaya's envy-inducing brows are big and beautiful. To achieve Zendaya's brow look, consider brow lamination.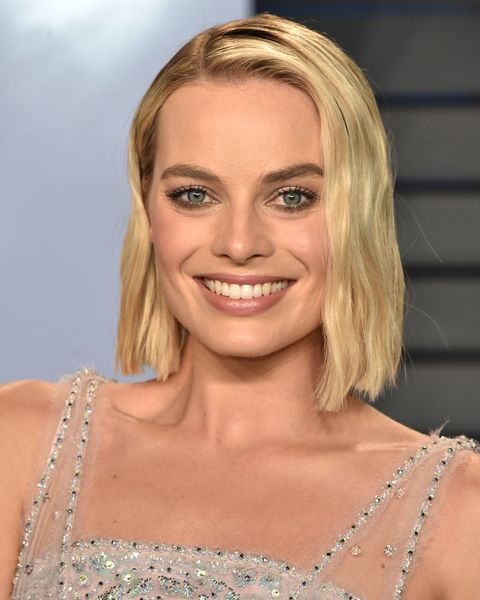 Margot Robbie
If you're a blonde like Margot, anything super thick and dark in the brow department would look unnatural. But somehow this Aussie icon seems to pull it off just right. By tinting her brows two shades darker than her blonde hair's shade, Margot's and by balancing her darker brows with a light and feathery texture, Margot's brows have the perfect balance of natural and knocked-out.
Book Your Appointment Today!