Have you ever dreamt of waking up in the morning looking like you just stepped off of a makeup artist's chair with lashes that look like they're already camera ready, coated with a few layers of mascara, and crimped with an eyelash curler?
What would you say if we told you your dreams were about to come true? With the help of a new salon-grade treatment, in less than one hour, you can walk out of the salon with fabulous lashes that look great the moment you open your eyes or even step out of the pool.
Lash extensions have been all the rage for some time now, but there's another lash service that can be seen all over social media, and is becoming the trendiest lash enhancement treatment in 2023.
More natural-looking than a lash extension treatment, the latest trend in lash enhancement, lash lifts and lash tints, turn thin, listless lashes into lusciously long, full, curled lashes that make your eyes pop.
Essentially a perm for your eyelashes, this service lifts and curls your lashes for a seriously eye-opening effect. Unlike lash extensions, with a lash lift, only your real lashes are involved.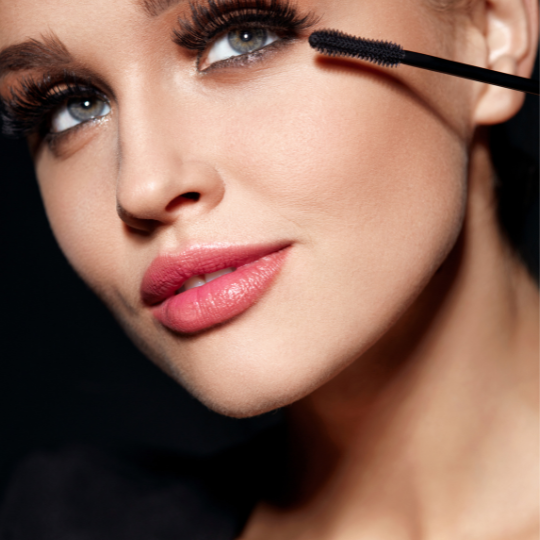 Book Your Appointment Today!
What to Expect During Your First Lash Lift
Normally, lashes grow straight out, rather than curled up. A lash lift changes that by altering the shape of your natural lashes. A lash lift treatment involves boosting and lifting each individual lash and setting them into place, giving them an incredibly thicker, fuller, and longer appearance that curls up instead of out. A lash lift curls your lashes from base to tip so you can see their full length. When combined with a lash tint, even the tiniest blonde hairs can become darker, appearing for the first time for many clients. It's unbelievable the difference that tinting every last lash can have to achieve fabulous results.
When you walk into your first lash lift, the technician will instruct you to lie down on a bed and close your eyes. Unlike a wax or some other treatments, you won't see what's happening during your lash lift treatment. Though it's not painful, it can be a little uncomfortable for some clients who have a fear of the dark or are claustrophobic. But, for most clients, preparing them ahead of time helps to elevate their fears. Another thing to expect is that your eyes might tear a little. This is perfectly normal and will not have any negative impact on your results. Just keep your eyes closed and trust your technician. They got this!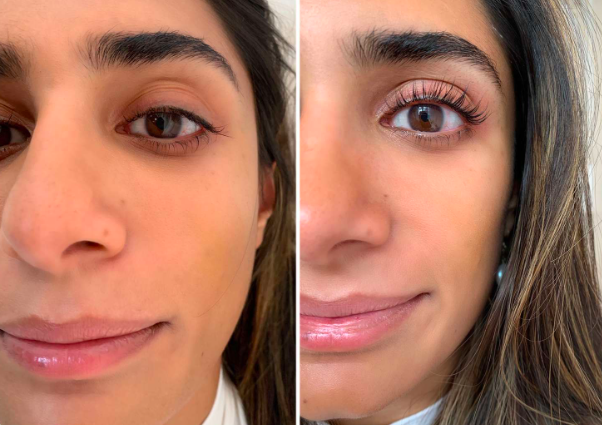 Seven steps you can expect at your lash lift appointment:
Step one: Silicone pads are placed on the (closed) eyelids.
Step two: Your lashes are lifted and a serum is applied. This serum is used to break down the protein in the lashes.
Step three: The lashes are then moulded and reshaped.
Step four: A keratin-infused fixing serum is applied, which begins the process of restoring the lashes and conditioning them.
Step five: Tint is applied to the lashes.
Step six: The silicone pads are removed.
Step seven: A coat of pure keratin is applied to the lashes. This provides an extra layer of protein to strengthen and condition the lashes.
How Long Does an Eyelash Lift Last?
Lash lifts last from five to eight weeks. Unfortunately, lash lifts aren't permanent, so if you love the results, you'll have to go back for a re-do.
How Much Do Lash Lifts Cost?
Similar to all beauty services, the cost for a lash lift will vary depending on where you live and the salon you visit. Generally speaking, in Australia, lash lifts can run anywhere from $80 to $175. While that's not as inexpensive as good old fashioned tinting or waxing, it's less pricey than eyelash extensions, and you don't have to pay for touch-ups.
For a list of lash services with prices, go to our Eyelash and Eyebrow Service Menu.
Who is a Good Candidate for a Lash Lift?
Just about anyone is a good candidate for a lash lift as long as they have healthy lashes. That's why, if you're planning on continuing to get lash lifts, it's a good idaea to use a conditioning lash serum in between visits to keep them that way.
And while extensions may be better for people looking for more dramatic results, lash lifts are good for clients with a desire for a more natural look.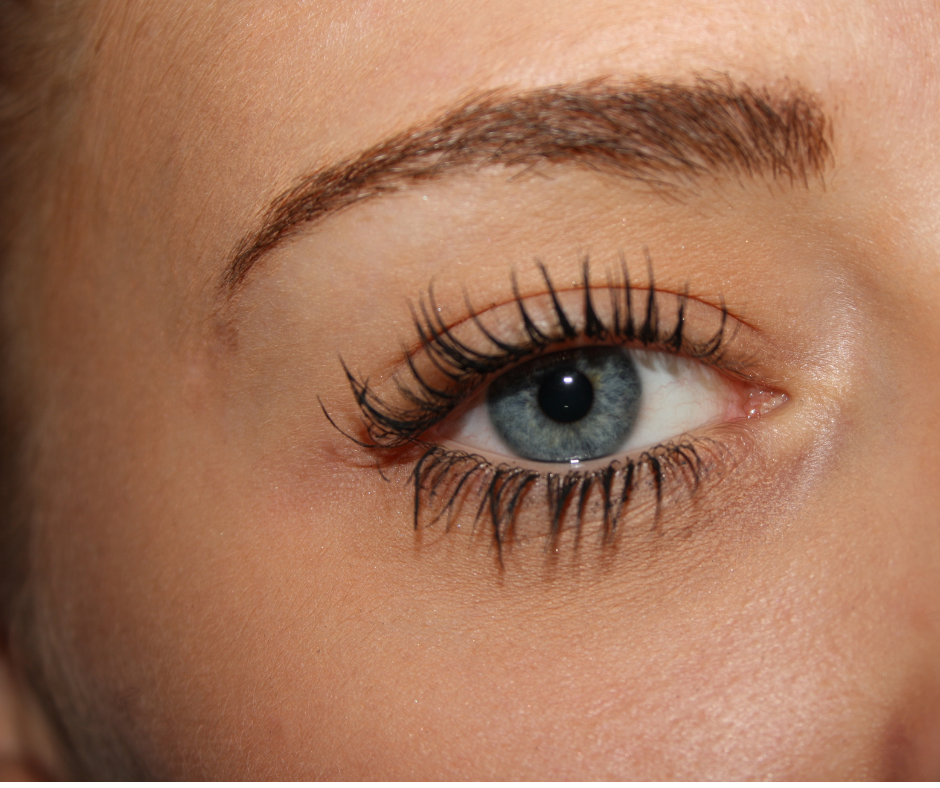 What to Do Immediately After a Lash Lift
The first 48 hours after a lash lift are the most critical when it comes to maintaining your fabulous lashes.
For the first two days, it's important that you avoid getting water on your freshly lifted lashes. For this reason, we suggest that you avoid strenuous exercise that will cause you to sweat or showering during the first two days.
After 48 hours, brush your lashes every morning and evening. Then apply a lash serum to your lashes.
Can You Do Your Own Lash Lift at Home?
There are lots of DIY lash lift kits on Amazon, as well as plenty of YouTube tutorial videos of successful attempts. But DIY lash lifts are a lot easier to mess up than they are to get right, and since you're dealing with your eyes, it's best to let an experienced pro do what they do best. Using any type of chemical around the eye can be extremely dangerous. Everything from infections to blindness can happen if those chemicals get into your eyes, so although DIY lash lifts are out there, just because you can, doesn't mean you should.
You can also run the risk of damaging the delicate lash hairs that you're trying to beautify. When you get a professional lash lift and tint, those baby hairs will come to life, adding to your luscious lashes so do your best not to damage them. The bottom line is that even though there are many DIY kits out there, a lash lift and tint are probably not the best contenders for at home beauty treatments.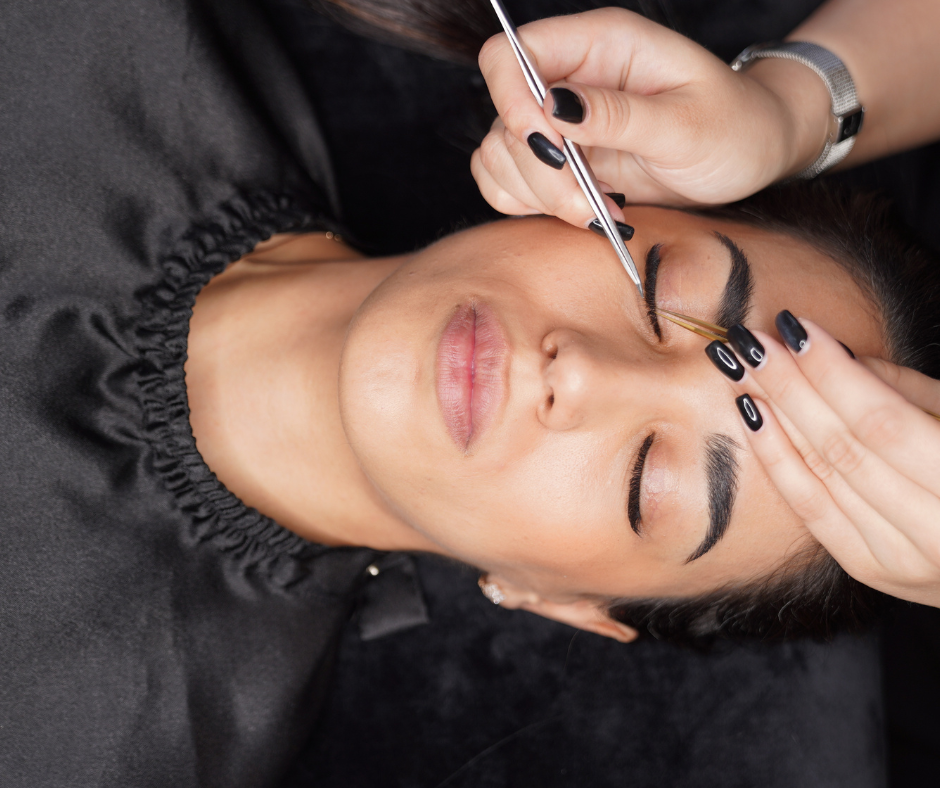 Where to Get a Lash Lift and Tint
Your safety should be your number-one concern when choosing a provider, so do your research and find someone who is experienced, highly recommended, and certified. Specialist Skin Solutions, a skincare clinic that specialises in a full menu of lash and brow treatments, our elite team of experts rely on cutting-edge treatments and years of training to administer lash lifts and tints.
With personalised guidance with lash artists who share your passion for beauty, we offer you the latest treatments, technology, and products in two ultra comfortable, modern, contemporary settings.
Our exciting new eyebrow and lash bar—an exquisite one-stop destination for Eyebrow Lamination, Brow Tinting, Henna Brows, Eyelash Tint, and Lash Lifts, is a place to find luxurious and uninterrupted "me time." Our professional lash and brow artists will work with you to find the perfect custom look for your unique eyes, face shape, and lifestyle.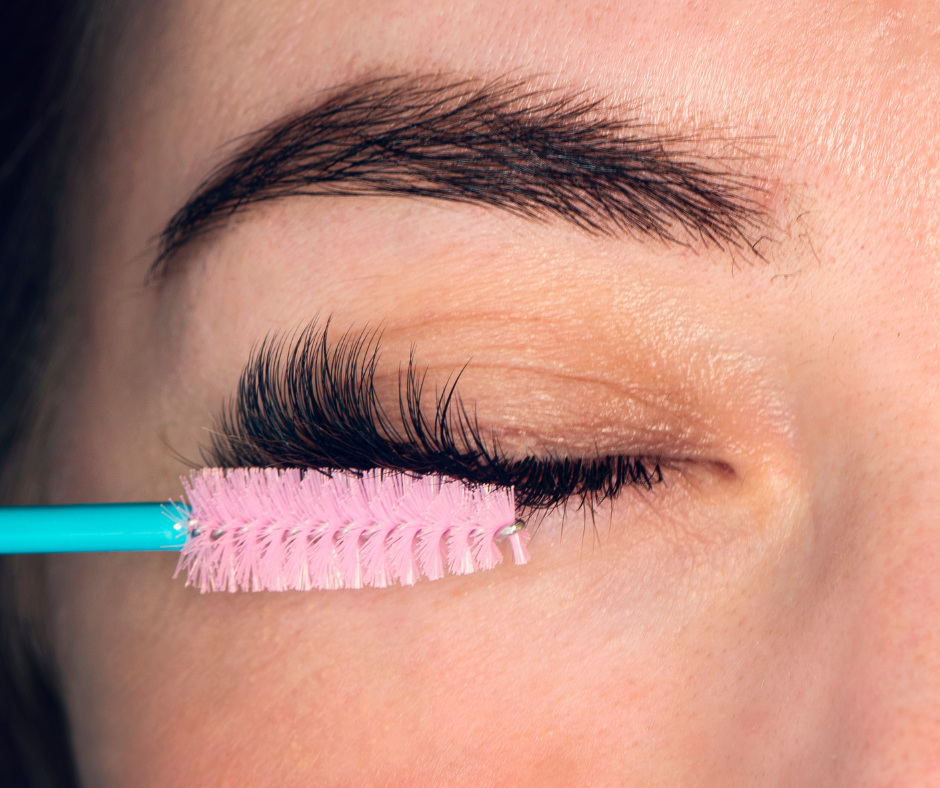 Book Your Appointment Today!
Frequently asked Questions Answered
1. Will a lash lift damage your lashes?
Lash lifts will not damage your lashes if done properly. And, for many clients, getting a lash lift can be a motivator to take better care of their lashes.
2. How long does a lash lift last?
Results of a lash lift and tint normally last about five to eight weeks.
3. How do I maintain my lifted lashes?
The first 48 hours after a lash lift are the most critical when it comes to maintaining your fabulous lashes.
For the first 48 hours, it's important that you avoid getting water on your freshly lifted lashes. After 48 hours, brush your lashes every morning and evening. Then apply a lash serum to your lashes. This can be anything from regular coconut oil to a high quality cosmetic serum.
4. Can I use mascara on top of my lash lift?
You can use mascara after a lash lift, but never waterproof formulaes. Waterproof mascara dehydrates the lashes. Though that's what keeps it from coming off in the shower or swimming pool, it also causes breakage to the lash.
5. Are lash lifts safe?
Yes. When performed properly, a lash lift is safe as long as it is done by an experienced, trained professional. DIY lash lifts and tints can pose potential dangers including anything from irritation to blindness.
6. Are there any risks associated with lash lifts?
Potential risks include skin irritation or allergies to the eyepatches or chemicals used in the process. If the chemicals used in the lift procedure are left on the lashes for too long, it can lead to breakage or lash damage. As far as the tinting portion of the procedure, some dyes used can lead to allergies or irritation if they come in contact with the skin. If you're longing for luscious lashes that will let you take your mascara and curler out of your morning repertoire, lash lifts and tints just might be the answer you've been hoping for. Our lovely team of experts is immensely knowledgeable and trained on the latest techniques, highly experienced, and incredibly dedicated to providing the best results possible. And they're here to meet with you. Just book a consultation today!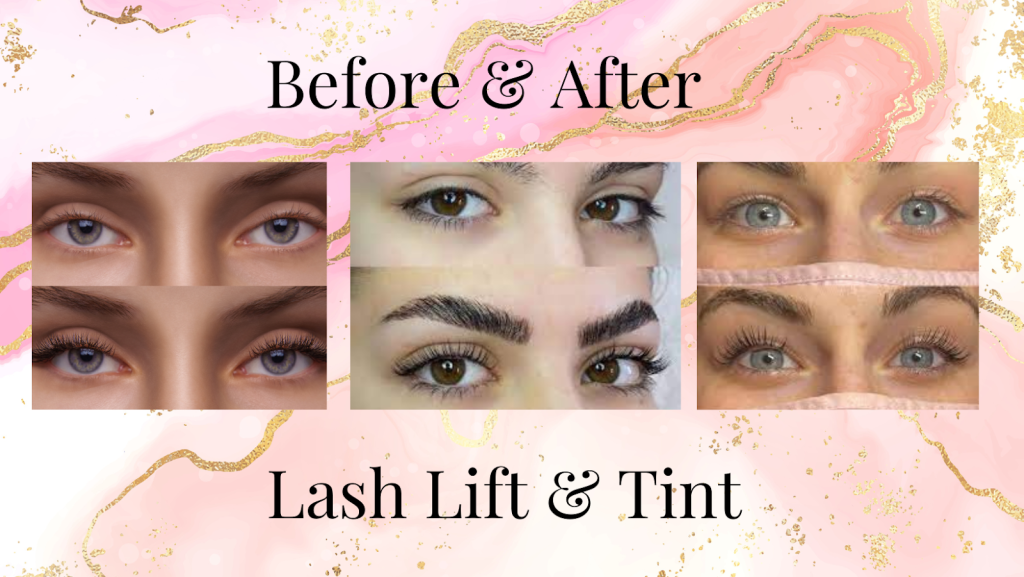 At Specialist Skin Solutions, a cosmetic clinic specialising in non-surgical, anti-ageing aesthetic procedures, lash and brow treatments, dermal therapies, body contouring, we offer expert-level lash-lifting and tinting treatments performed by our elite team of trained expert pros. Book online now. The luscious lashes of your dreams are just a phone call away!