We're definitely in the thick of a fuller, fluffier caterpillar-style eyebrow beauty trend right now. But our fascination with more voluminous brows didn't start in 2023, or even in 2012 when model Cara Delevingne and her bushy brows burst onto the scene. A look that first gained in popularity way back in the 40s when Joan Crawford's bold brows popped on the black and white movie screen and the 80s when baby bombshell, Brooke Shields made the-thicker-is-better eyebrow look a thing, full, fluffy, fabulous brows are once again having a moment.
Brows define the face like no other feature so it's no surprise that a new treatment that's making beautiful brows more accessible to the general public is raising a few eyebrows.
One of the more sought-after treatments at salons across Australia, right alongside lash lifts, brow lamination is one of the most popular beauty treatments of 2023.
Book Your Appointment Today!
What Do Laminated Brows Look Like?
There are many popular brow treatments these days, each with its one set of pros and cons. An alternative to more expensive treatments like microblading, laminated brows involve a non-invasive process that is affordable, simple, and painless. The result is a smooth, shiny and a well-defined finish that will last for up to 8 weeks.
No longer will you have to lay out hundreds of dollars every year on brow pens, pencils, and pomades as brow lamination is a one-and-done process that once complete, requires very little to no maintenance. While the price for an eyebrow lamination can range from $50 to $150, more than a basic wax, the resulting elevated look not only reduces the money spent on products, but the time you'll save not having to style your brows yourself each morning makes it a wise investment.
Laminated brows look straighter, bushier, and thicker, while at the same time, smooth, polished, professional and perfectly shaped. Creating a precise edge, the brow stylist shapes and sets the brow into a permanently defined arch, leaving the brows looking well-manicured and perfect every morning with little to no effort whatsoever.
How Does Brow Lamination Work?
Brow lamination is a chemical process with several steps involved.
To start, the brow expert uses an eyebrow lifter to remove any stray hairs and comb them in the right direction.

The technician can also straighten hairs using tweezers or a spooly. A fixing solution is applied to clean eyebrows.

The brow artist brushes and straightens the hair follicles into the desired position.

Next, the hair is treated with a keratin formula similar to that used to relax curly hair.

A setting solution is then used to restructure the brow hairs.

The solution is covered with plastic wrap. How long the solution stays on depends on the thickness of the client's natural brow hair.

A setting solution is used to reposition the hair bonds into a desired shape.

Once all treatments have been completed, the brow area is then treated with a nourishing oil to soothe sensitive skin.
The entire procedure takes approximately 45 minutes to an hour.
How long laminated brows last depends on your hair cycle. For most clients, the lamination should last up to eight weeks.
For more information about the service itself, check out our blog post, The Eyes Have It: 9 Things You Should Know Before Your First Brow Lamination Treatment which covers brow lamination from A to Z.
What Does Brow Lamination Aftercare Look Like?
Once you've tamed your unruly eyebrow hair and unruly brows and had your brows laminated, there are a few tips to follow following the brow lamination process. After your brow lamination appointment, it's important to keep your brows dry and follow these suggestions during the first 24 hours.
DON'T: Touch or rub your eyebrows.

DON'T: Get your brows wet—this includes showers, baths, swimming pools, and steam rooms.

DON'T: Lie face down while sleeping.

DON'T: Engage in activities that make you sweat (IOW, you have permission NOT to go to the gym that day!)
When it comes to wearing makeup after a having your eyebrows laminated, we recommend refraining from wearing makeup, especially on and very close to your brows, for the first 24 hours as well. This also includes any skincare products like makeup remover, masks, serums, brow gel, creams, or self-tanning products. After the first day, you can go back to applying makeup and skincare products and return to your normal routine. It's that simple!
To avoid getting your brows wet and maintain your new fuller brows, we suggest that you book your appointment on a day that you can stay at home so you don't have to worry about applying makeup. Because it's a good idea to avoid sweating, we're giving you a free pass to take the day off from working out! You're welcome. 😀
How long do laminated brows last?
When properly maintained, your newly polished, brushed-up brow lamination can last from 6 to 8 weeks, but to maintain the best results, your brow stylist will show you how to use a spoolie to properly brush your brows if needed. Brow lamination lasts longer if you don't use additional brow tint or other brow lamination products.
Pro tip: Use an interdental brush instead of our normal brow bush. The thin hairs on this dental tool make combing your brow hair easier. It also helps to prevent any residue from getting into your eyes.
Can brow lamination be done at home?
These days, there's a YouTube tutorial for just about everything, and diy brow lamination is certainly no exception. Though there are techniques to get fuller brows like using different types of gels, pomades, brow pen, brow tints, and the brow soap method to create feathered looking bushy brows at home, none of those methods offer the precise, smooth, and perfectly polished long term results as professional lamination brow services.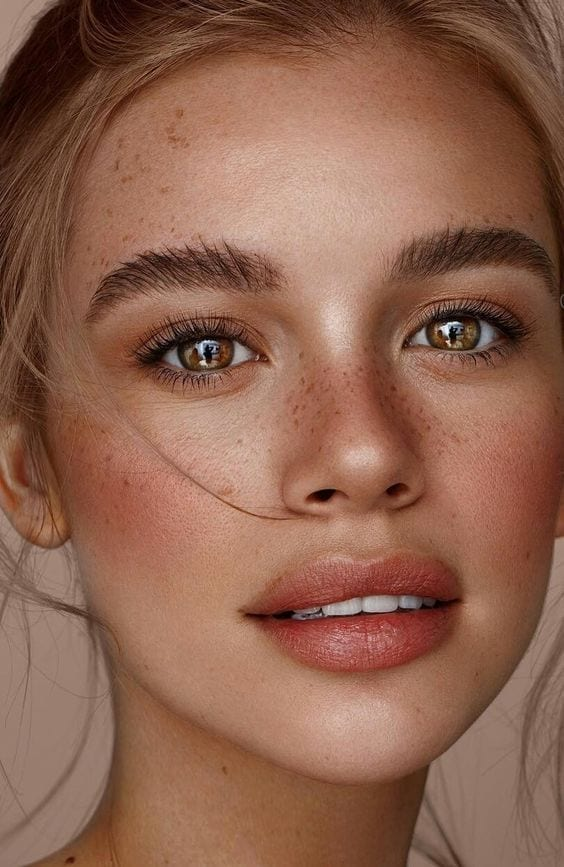 Book Your Appointment Today!
What is a Soap Brow Treatment?
Soap brows can be a simple alternative for eyebrow lamination, but it only works if you already have thick brows and the technique only lasts a day. While it might seem tempting to go the cheaper DIY eyebrow perm route to achieve the fluffy brows you've always wanted, in the long run, all of those home remedies prove to be more expensive, and the only thing that will end up looking fuller will be your makeup case.
What are the benefits of brow lamination?
Long Lasting

Simplifies morning routines

Makes brows look fuller and thicker

Painless

Non-invasive

Low to No maintenance

Affordable

Controls unruly brows
Where can I get brow lamination?
Brow lamination leaves your eyebrows looking smooth, even, sleek, and polished—like you just stepped out of the salon every morning. Effortless and exquisite, brow lamination is changing the world of beauty treatments forever. This is the new generation of brow beauty and it's available right in your backyard!
With convenient locations on Belmore Rd in Lorn in the Hunter Valley, Specialist Skin Solutions is a skincare clinic that specializes in a full menu of anti-aging and beauty treatments design to help you love the skin you're in.
With personalized guidance from brow artists who share your passion for beauty, we offer you the latest treatments, technology and products in two ultra-comfortable, modern, contemporary settings.
Our elite team of brow experts rely on cutting-edge treatments and years of training to administer brow lamination and other lash and brow treatments with the utmost precision and care in a relaxed, upscale setting.
How much does brow lamination cost?
Our customers asked for it, so we made it happen. Introducing our exciting new eyebrow and lash bar—an exquisite one-stop destination for Eyebrow Lamination, Brow Tinting, Henna Brows, Eyelash Tint, and Lash Lifts.
Luxurious and uninterrupted "me time" will take over the moment you walk in the door as our professional brow artists will work with you to find the perfect custom lash and brow look for your unique eyes, face shape, and lifestyle.
It's amazing how a small change can make a huge difference. If you're ready to simplify your morning routine and look and feel youthful, confident, and beautiful, you're ready for our lash and brow services that will make you feel ready to take on the world.
Our elite team of brow experts rely on cutting-edge treatments and years of training to administer brow lamination and other lash and brow treatments with the utmost precision and care in a relaxed, upscale setting. See our service page for a complete list of prices and services.
Can anyone get brow lamination?
Just about anyone can have their brows laminated as long as they pass the patch test and do not show any signs of allergies to the solutions. Brow lamination is a great option for anyone looking to enhance the appearance of their eyes by creating bushier, thicker, more voluminous brows without the commitment of more permanent treatments. And since brow lamination is more affordable than other procedures like micro blading or nano blading, it is more accessible to people with lower budgets.
For more information about the service itself, check out our blog post, The Eyes Have It: 9 Things You Should Know Before Your FirstBrow Lamination Treatment that covers brow lamination from A to Z..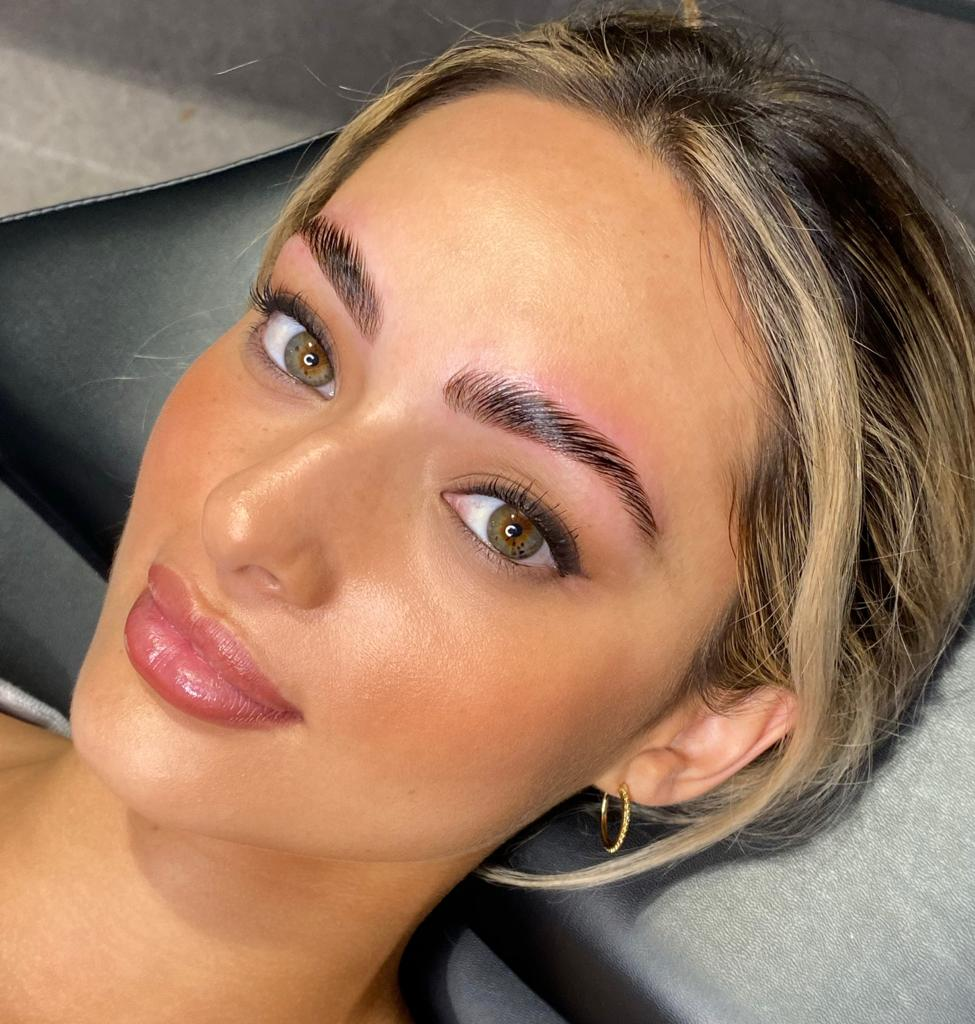 30 Belmore Road, Lorn, 2320 0249341700