Unless you've been living under a rock, you've heard about HydraFacials, the non-invasive, non-surgical professional med-spa magical wand treatment that deep cleans, exfoliates, and hydrates. Using a vortex-like wand to vacuum the pores, extracting debris and dirt from deep down, HydraFacials are a three-step system that deep cleans, exfoliates and moisturizes the skin. Effective for treating a variety of skin concerns including acne, blackheads, acne scars, rosacea, and wrinkles, HydraFacials are the next level in skincare treatments.
Curious about whether HydraFacials live up to all the hype? In this week's blog, we'll explain all about how HydraFacials work, potential results you can expect, and how they compare to and complement other treatments.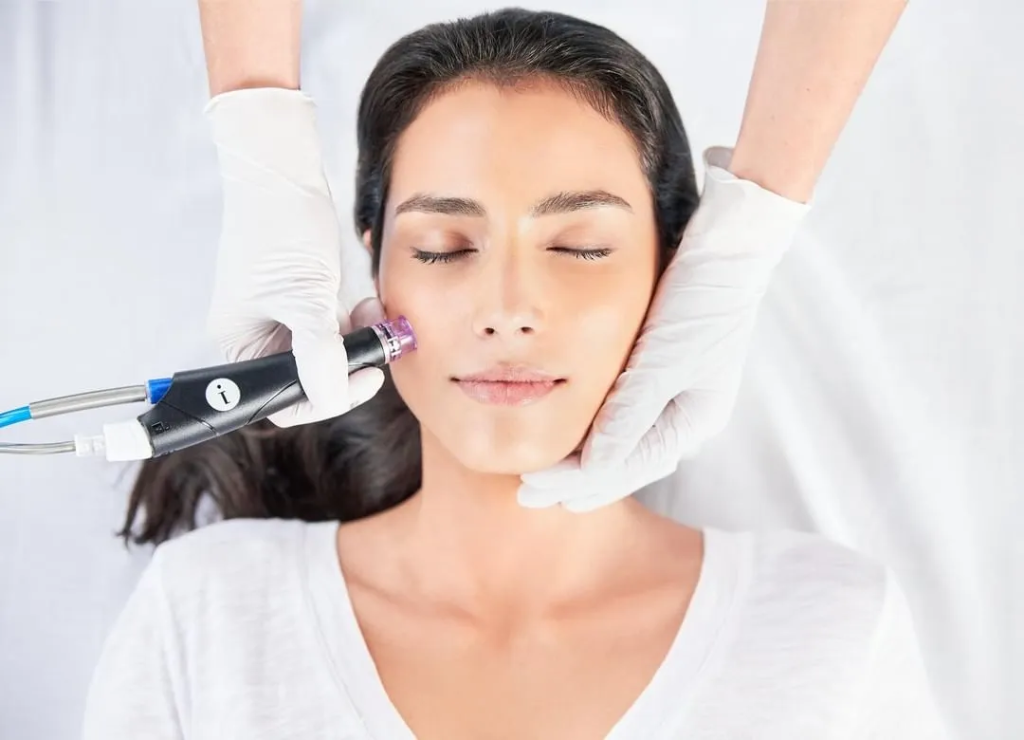 According to Allure magazine, a HydraFacial is performed every 15 seconds in the world, which amounts to essentially 2 million treatments given globally in just one year. That's more than twice the total number of muscle relaxant injections.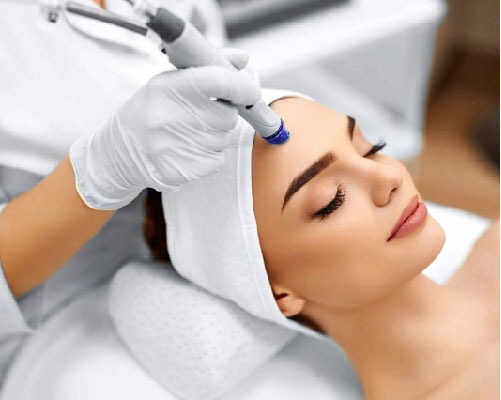 Taking the aesthetic world by storm because of its versatility, safety and the results, hydrafacials use a medical-grade hydradermabrasion.Rather than blasting the skin with grit, like traditional dermabrasion,  hydradermabrasion takes a gentler approach. Instead of using crystals to blast the top layer of your skin off, it uses water (hence the name) for a gentler experience.  Using an all-in-one handpiece that holds patented spiralized treatment tips equipped with vortex technology, a whirling force simultaneously gives, adding potent serums that moisturize the skin and takes away, removing dirt from the pores to brighten, plump, and protect the skin. From teen and adult acne to wrinkles, and hyperpigmentation, HydraFacials work to address a wide variety of concerns. Beyond the standard three steps, there are also targeted add-ons that take aim at unique skin concerns like brown spots or fine lines.
HydraFacials Step-by-Step
Step One: Cleanse, Peel, Exfoliate
The first step is manually cleansing the skin. This ensures the facial begins on a clean and smooth slate. Next, the Vortex machine delivers a stream of water to break up the top layer of dead skin cells. The same nozzle will lift those cells and any debris away from the skin.
A chemical peel solution is then delivered. This exfoliates on a deeper level without the stinging and redness usually associated with a chemical peel. Once your skin is clean and exfoliated and the chemical peel has been delivered, your pores are clean and your skin is already softer.
Step Two: Extract & Hydrate
Everyone loves the feeling of ridding our pores of all the gook and dirt that builds up over time, but no one likes the pain associated with the process. The good news is extractions made with the Vortex-Extraction tool are painless and made easier by a debris-loosening formula delivered during the process. 
Now that your pores are clean and softened, the Vortex technology infuses your skin with intense moisturizer delivered deep into the epidermis.
Step Three: Fuse & Protect
This is the really nourishing step. After removing all the dirt, sucking out the debris, and exfoliating the dead skin cells, your skin will be bombarded with antioxidants and peptides that heal, soothe and protect it.
An infusion of hyaluronic acid, a sugar your body naturally produces to keep the skin hydrated, attracts and retains moisture. The infusion during this step works to keep your results lasting for a good long time.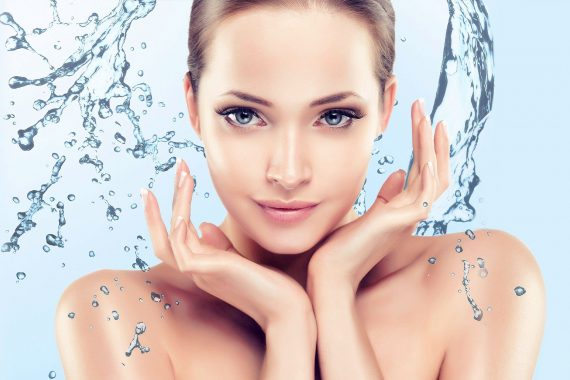 Benefits of a HydraFacial
There are a lot of reasons to give your skin the gift of a HydraFacial. It's The most versatile facial available, hydrafacials are perfect for early twenty-somethings, and premenopausal, perimenopausal, and post-menopausals.
The key benefits of HydraFacial are:
Gently exfoliates dead skin cells
Gently peels to reveal brighter skin without damage
Hydrates
Gently extracts pores
Infuses nourishing serums to soothe and protect skin
Addresses specific concerns, including:

Fine lines and wrinkles
Uneven tone and texture
Dull complexion
Brown spots
Oily and acne-prone skin
Enlarged pores and blackheads
Mild skin laxity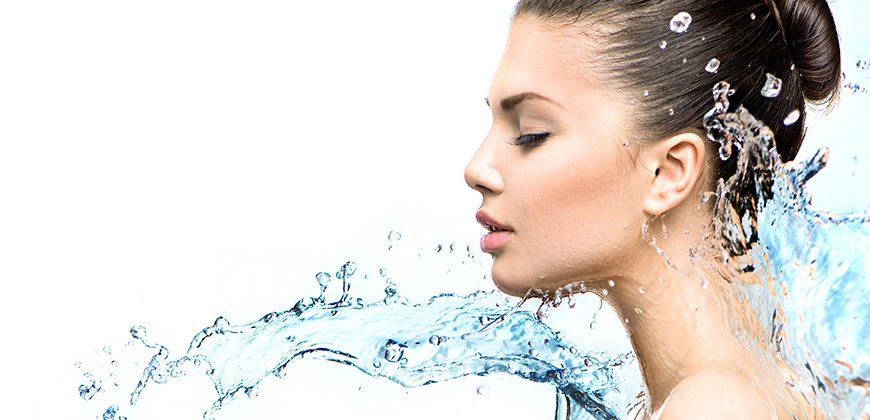 More Reasons to Try a HydraFacial Today!
Lasting results
How long you enjoy your results depends on how well you take care of your skin after the treatment. You will immediately notice a brighter and clearer complexion. Other results, like firmer skin and a softening of fine lines, will appear gradually, with most people reaping the rewards for close to a month.
We recommended getting a HydraFacial every six to eight weeks to keep your results seamless, but our team of skin care specialists will recommend the best schedule for you.
Consistent and reliable
Whether you get Hydra-ed at a fancy NYC plastic surgeon's office or at suburban strip-mall medspa, the experience and results are super-consistent.
Not as technician-dependent as other kinds of facials, HydraFacials can be relied upon to deliver consistent results time and time again.
Side-effect free
Have you ever asked the facialist to skip the extractions for fear of next-day eruptions or pain? HydraFacials are much gentler than traditional facials, another reason for their popularity. Combining the best of both worlds, from highly effective power treatments like microdermabrasion and chemical peels with a relaxing, feel-good experience, hydrafacials are never painful and highly effective. By combining vortex pressure with a clog-purging solution of salicylic acid, willow bark extract, and anti-inflammatory Tasmanian pepper, the device suctions soot and gook from the pores (no squeezing required).
Instant gratification with zero downtime
HydraFacials are more than a basic facial, but less than a laser treatment, with little to no-downtime, the payoff is immediately apparent. Hydrafacials improve texture and tone and help conditions like acne, without any residual irritation or peeling. Even better is the tool's unparalleled radiance-imparting properties that produce a healthy glow, which is what makes it so highly requested before red-carpet events and weddings.
Plays Well With Others
Another bonus to this treatment is how personalized you can make it. There are add-ons available, each one coming with its own set of benefits. If you'd like to know more about combining treatments, contact Specialist Skin Solutions today for a consultation.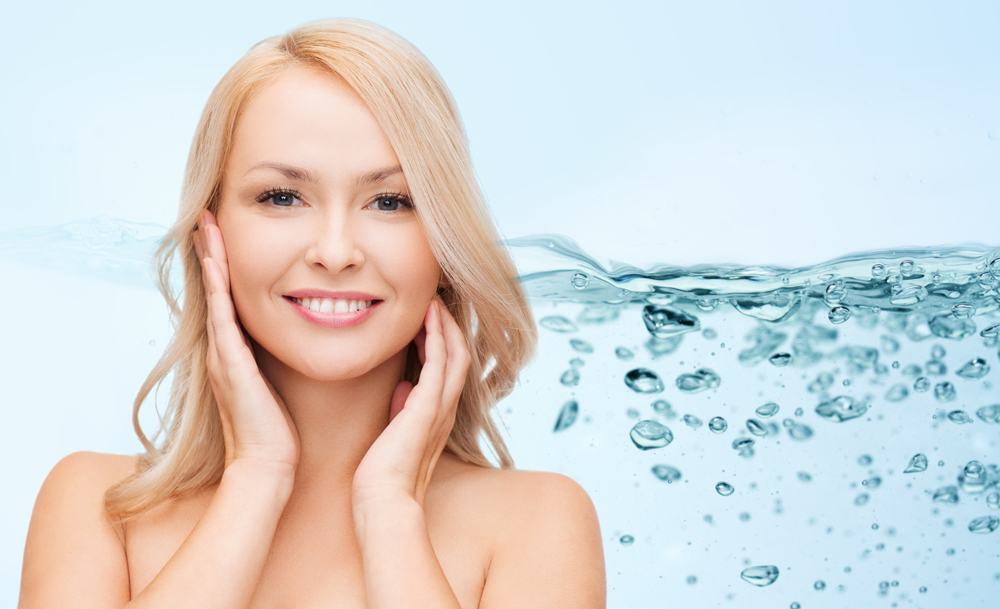 Book Your Appointment Today!
If you're struggling with a dull complexion and are ready to see brighter, clearer and more youthful skin when you look in the mirror, don't hesitate any longer. Call Specialist Skin Solutions to book an appointment. We're dedicated to helping each of our clients feel their best by bringing out your natural beauty and love the skin you're in. We look forward to speaking with you!
If you have specific questions, call us 02-4934-1700. We look forward to hearing from you!