Many of us have wanted to bid farewell to body fat at one point or another. But not all of us want to do the work or go under the knife to get there.
In 2000, over 350,000 Americans underwent liposuction, making it the most popular cosmetic surgery that year. But last year that number dropped dramatically, to just over 200,000.
While it seems that our population is getting heavier, the number of people undergoing liposuction is getting smaller.
One reason for the decrease in fat-removing surgical procedures is the emergence of TGA-approved devices that eliminate body fat without diet, exercise, or surgery.
Non-invasive, non-surgical truSculpt® iD is the latest fat reduction treatment that permanently eliminates up to 24% of unwanted fat with no pain, zero downtime, and no knives or needles needed.
History of Non-surgical Fat-Removal Procedures
In 2010, the first approved device, Zerona, was cleared for non-surgical fat reduction. While this treatment was shown to be effective when combined with dietary changes, exercise, and supplements, the ability to control the exact location of the fat was minimal.
The next non-surgical fat-removing device to receive clearance, Zeltiq, was cleared a month later. This device reduced the thickness of fat by aggressively cooling it. Although Zeltiq was effective, the large treatment head only allowed spot removal from a few areas, such as the hips and abdomen.
This brings us to truSculpt® iD, the latest non-surgical, non-invasive, clinically proven, and TGA-approved treatment for eliminating fat. This quick 15-minute procedure, done out of the hospital, is a simple solution to losing belly, back, hips, arm, or thigh fat forever!
With truSculpt iD, a painless procedure performed by an experienced and reputable provider, fat melts away, leaving you with a smaller waistline, thinner thighs, and sexier arms without painful surgery, rigorous exercise, or endless fat-loss fads.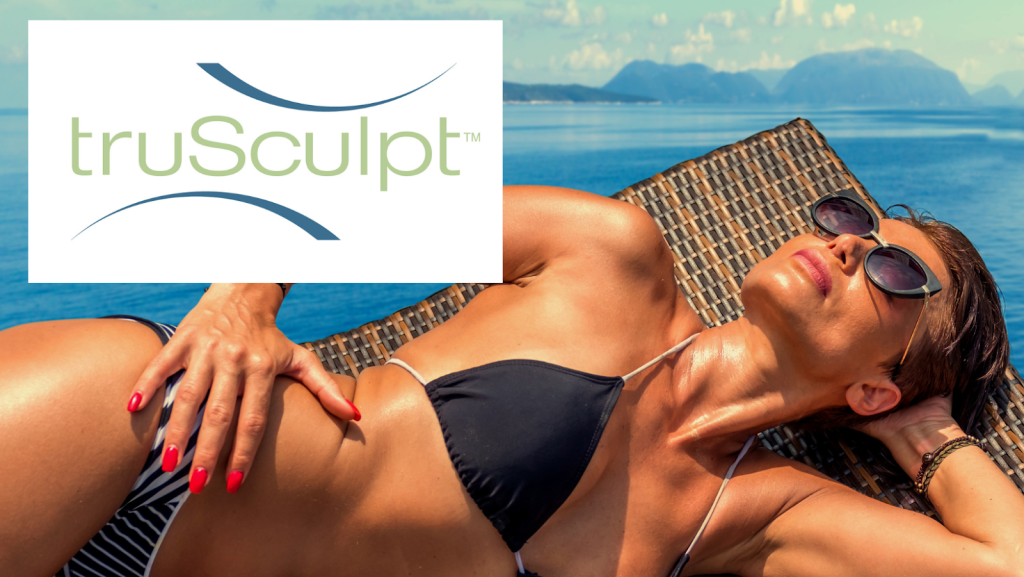 Book Your Appointment Today!
What is truSculpt® iD?
TruSculpt® iD uses Monopolar Radio Frequency technology to target fat cells selectively. Using a handpiece that emits the radio frequency energy, the device is placed over the targeted area, while pulses of energy cause fat cells to heat up and shrink, promoting skin contraction for a slimming and smoothing effect. Easily adjusted to conform to each patient's needs, the level of heat can be adapted, so each person feels comfortable and experiences very little to no pain.
TruSculpt® iD is a non-invasive, clinically proven, highly effective, and completely safe treatment that permanently eliminates fat cells from even hard-to-reach areas. truSculpt® iD is the only TGA-approved device of its kind that offers a non-invasive treatment option for body sculpting and fat reduction. It has been clinically proven to permanently reduce fat by up to 24% in as little as one treatment.
By delivering radio frequency energy through the skin, fat cells absorb the energy in the form of heat, effectively destroying the unsightly body fat without harming the skin at all. Once destroyed, the body naturally takes over and flushes out the old fat cells through the lymphatic system.
The procedure takes just a few minutes, and you can expect to see full results 6-12 weeks after your last treatment–that's the amount of time your body needs time to clear away the destroyed fat.With truSculpt® iD, patients can get the slimmer shape they desire, even in areas that have been resistant to diet and exercise, like the abs and the hips. One of the main advantages of truSculpt® iD is that it is a simple and comfortable procedure, requiring no anaesthetic, no downtime, and maybe most importantly, no knives or needles!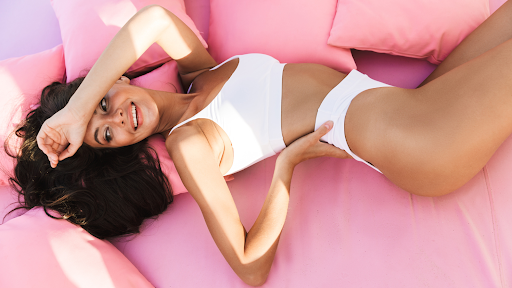 Advantages of truSculpt® iD:
Treatment time in as little as 15 minutes
No anaesthetic needed
Non-invasive and non-surgical
Zero Downtime
Safe and effective
24% fat reduction
Common Areas of Treatment
Thanks to the size and number of handpieces, truSculpt® iD can address a variety of concerns and target hard-to-reach areas of the body and face including the neck, arms, inner thighs, back, and chin.
Common concerns addressed by truSculpt® iD:
Abs
Love handles (flanks)
Hips
Chin
Neck
Inner and outer thighs
Back
Upper arms
Butt
If you're struggling with fat on your hips, butt, back, or belly, you're not alone. Thanks to truSculpt® iD a slimmer, sexier look can be yours in just a few minutes. The number of truSculpt® iD treatments required to eliminate body fat varies from person to person.
That's why we invite you to give us a call to set up a consultation. Once we have an idea of the problem and your goals, we'll come up with an appropriate treatment plan that works for you.
Because the procedure is non-invasive, there's no pain, downtime or recovery period. You simply come in, sit back, and let us work our magic. Then you can get on with the rest of your day as if nothing has happened.
At Specialist Skin Solutions, a cosmetic clinic specialising in non-surgical, anti-ageing aesthetic procedures, including the latest laser techniques and dermal therapies, we proudly offer truSculpt® iD, the latest in state-of-the-art body fat melting devices that slims and trims without needles or knives. 
At Specialist Skin Solutions, we believe in transparency and education, providing every client with information, education, and treatment options before every procedure. Offering a thorough consultation prior to treatment, we'll discuss the areas of concern and the range of treatment options suggested to produce optimal results. Because the number of truSculpt® iD treatments varies from person to person, we'll create an individualised treatment plan, discuss our pricing structure, and explain in detail what you can expect both during and after the procedure.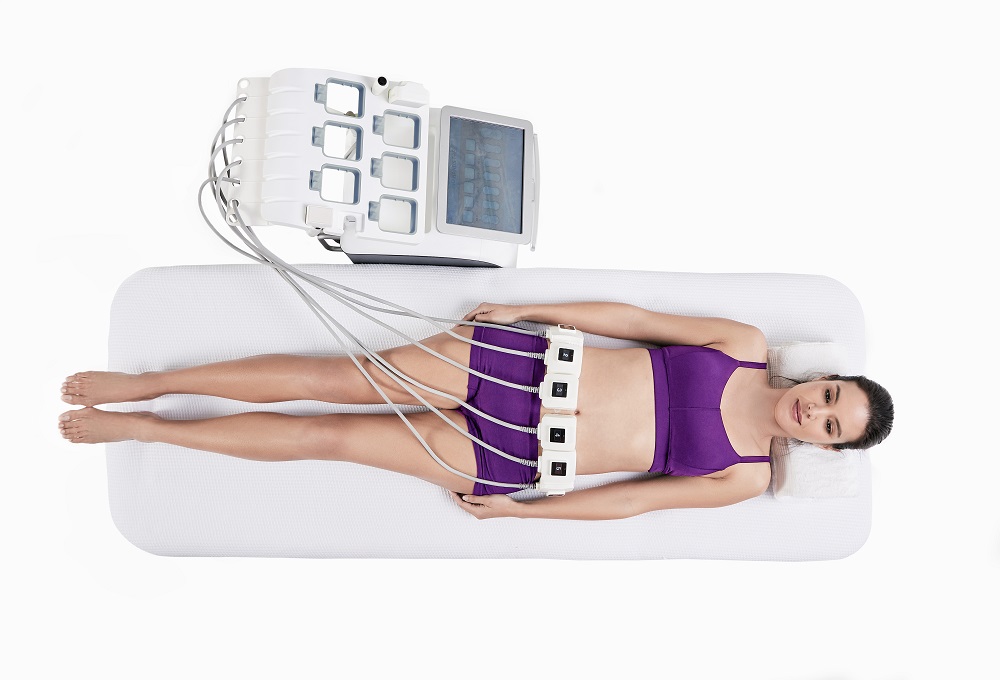 If you're ready to be rid of excess body fat forever, book an appointment with us today! Specialist Skin Solutions is proud to have incorporated the Cutera truSculpt® iD into our clinic of medical-grade cosmetic devices.
At Specialist Skin Solutions, we're dedicated to helping each one of our clients feel their best by bringing out their natural beauty and loving the skin they're in at any age. We look forward to speaking with you!
If you have specific questions, call us at 02-4934-1700.
*Disclaimer: truSculpt® iD results vary. There are risks with any procedure.