TruSculpt iD® is a safe and effective treatment that can help you reach your body contouring goals without downtime, surgery, or pain.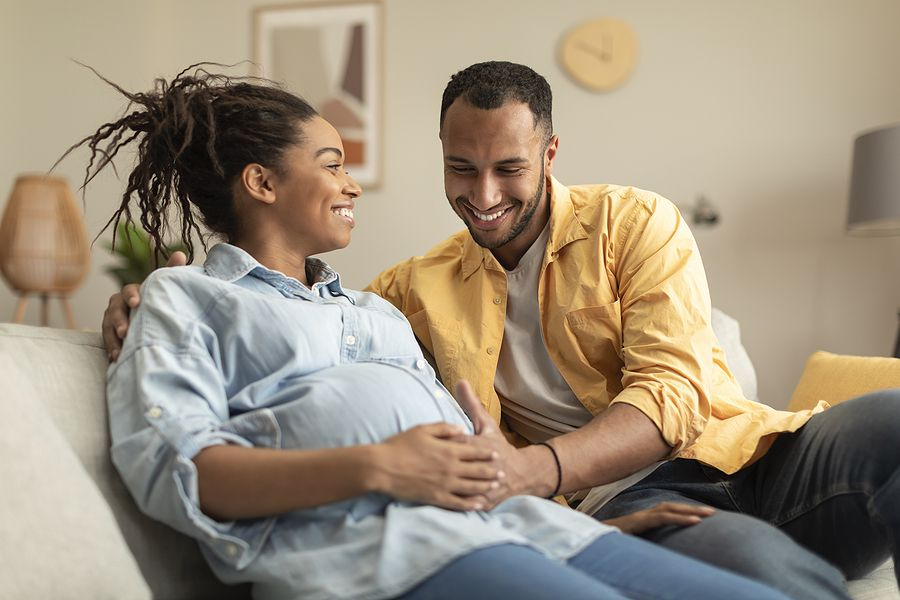 Book Your Appointment Today!
But if you're a woman of child-bearing years, you may have wondered whether TruSculpt iD® treatment will affect your chances of getting pregnant. Here are some facts that should put your mind at ease.
TruSculpt iD® Pre-Pregnancy
If you've recently had a TruSculpt iD® treatment session done on any part of your body, because the procedure only kills targeted fat cells, there's no recovery period necessary. This means you don't have to wait to get pregnant after having TruSculpt iD® treatment.
Another misconception about TruSculpt iD® is that it affects your fertility. But the truth is, TruSculpt iD® non-surgical fat reduction technique doesn't affect anything beyond the layer of treated skin and fat. In fact, the heat and radio frequency from TruSculpt iD® do not reach the reproductive organs like your ovaries that are deep beyond the area of treatment. But just because TruSculpt iD® doesn't affect fertility doesn't mean you should get a treatment session while you're actively trying to get pregnant.
While it's safe to start trying to get pregnant after TruSculpt iD® treatment, even though TruSculpt iD® kills the unwanted fat cells in the targeted area, it won't stop new fatty tissue from developing in the area after significant weight gain. During pregnancy, it's normal to gain weight. For this reason, women that have experienced significant weight gain in prior pregnancies, should wait until after your pregnancy to undergo treatment.
TruSculpt iD® During Pregnancy
While TruSculpt iD® is safe, there's no research done on the effects TruSculpt iD® can have on pregnant women and their growing fetuses. To avoid any risk to you or your child, we highly suggest waiting until after delivery to get TruSculpt iD® treatment.
If you've had TruSculpt iD® done prior to conceiving, the results can vary. Women who are able to maintain their weight can notice the effects of their TruSculpt iD® sessions shedding away fat cells. However, it's possible for some women not to see a difference or grow new fat cells in their treated area. If you're actively trying to get pregnant, getting non-surgical fat reduction treatment in an effort to destroy unwanted fat before putting on baby weight is not recommended. This is a time to think about the health of yourself and your baby. There will be plenty of time to shed the extra weight after delivery. And who knows, maybe you'll get lucky and lose the weight naturally!
Book Your Appointment Today!
Though weight loss does normally begin as soon as a woman gives birth, weight-loss timetables vary depending on a variety of factors such as how much weight was gained during pregnancy, whether or not the mum is breastfeeding, age, diet and exercise habits, and activity level. New mums generally drop approximately 5.5 kilos (12 pounds) as the uterus shrinks back down, but some stubborn fat persists long after giving birth.
If you're a new mum and you're worried that your body isn't bouncing right back, don't worry! You're human—not a rubber band, and your body isn't going to just snap back into place postpartum as if nothing happened. It takes time. And for nursing mums, the time it takes to get back to pre-pregnancy physique may be even longer as the body is still producing nutrients.
There's good news, however. While many of the fat-reduction and other cosmetic treatments that were off limits during pregnancy are safe and available during the postpartum period.
Because your bdy changes a lot during pregnancy, it's best to give yourself time to recuperate during the postpartum stage before seeking any cosmetic procedure.
For more information on postpartum fat reduction, see our blog post, Mum Makeover: Non-Surgical Fat Reduction for Postpartum Body Transformation.
Who is a Candidate for TruSculpt iD®?
The best candidates for non invasive TruSculpt iD®.
BMI (body mass index) lower than 30
20 to 30 pounds away from goal weight
Difficulty losing weight and shedding fat in stubborn areas that can't be managed with diet and exercise
Overall good health
Understanding that results of TruSculpt iD® can take months
Willing to maintain a healthy lifestyle and healthy weight after treatment
TruSculpt Procedure
By delivering radiofrequency energy to the treatment areas, excess fat cells absorb the energy in the form of heat, effectively destroying stubborn fat without harming the skin at all. Once destroyed, the body naturally takes over and flushes out the old fat cells through the lymphatic system.
The treatment, which takes from 15 to 60 minutes, depending on the number of areas being treated, feels like a warm sensation on the skin, similar to a hot stone massage. Most people undergoing the treatment have not reported any pain or discomfort during the procedure and no prescription pain medications, cooling gels, or compression garments are required. Mild redness, swelling, and tenderness in the treated area can last for approximately 10-12 hours, for which patients are advised to take mild OTC analgesics such as Tylenol.
For most people, TruSculpt iD treatment requires two sessions, spaced ut 4 to 6 weeks apart. In most cases, client achieve maximum results after approximately 10-12 weeks, however some patients begin to see improvement after as little as 4 weeks.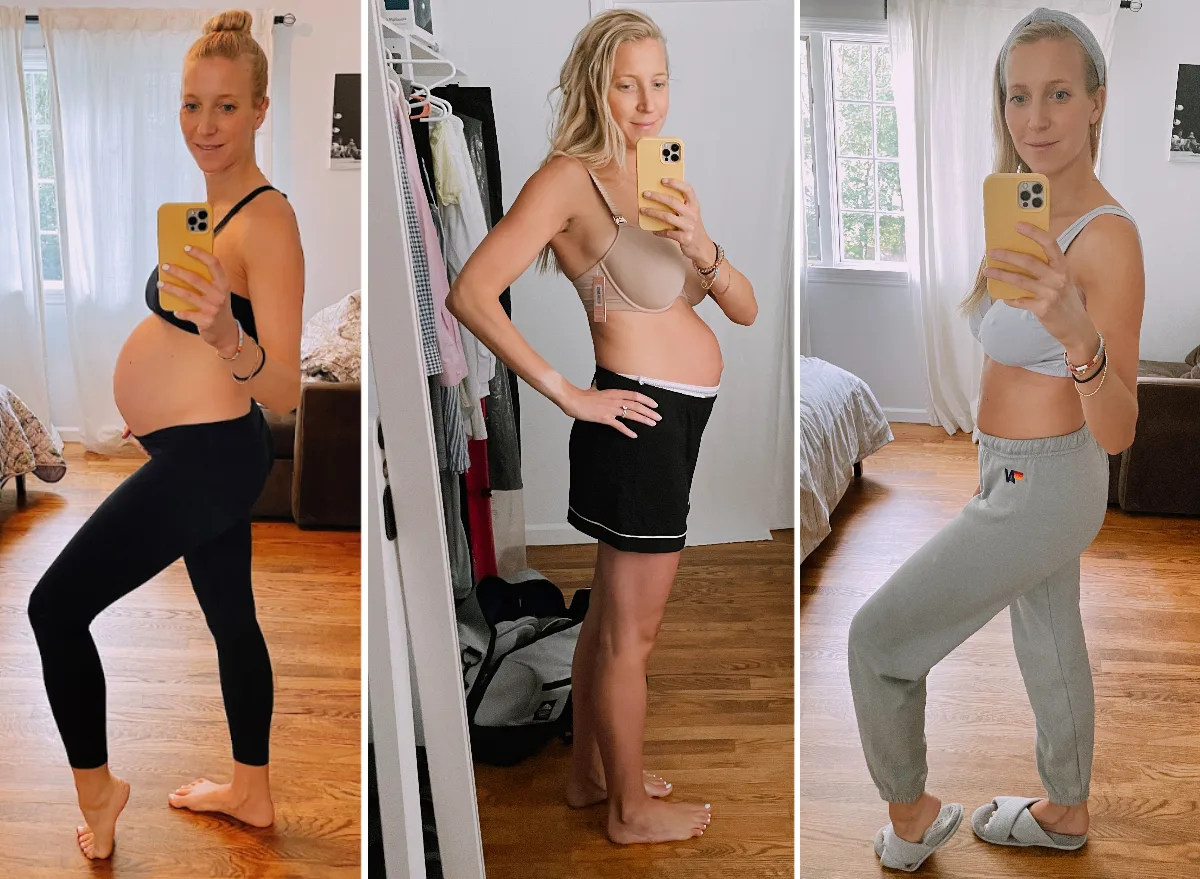 Book Your Appointment Today!
Is TruSculpt iD® Safe for Women?
Safe for both women and men, TruSculpt iD® is a clinically proven TGA-approved contouring treatment with less risk and recovery time than invasive cosmetic surgery. There are limitations, however, for women who are pregnant or trying to conceive. While the effects of TruSculpt iD® are unlikely to affect your internal organs, there are no studies or research done on the effects TruSculpt iD® can have on developing fetus. To be on the safe side, it's best to pause your plans for TruSculpt iD® while you're trying to get pregnant.
When Will I See Results After TruSculpt Treatment?
Most people can expect to see full results 6-12 weeks after their last treatment. That's the amount of time the body needs time to clear away the destroyed fat.
If you're struggling with stubborn post-pregnancy fat on your abdomen, inner or outer thighs, or upper arms, you're not alone. Thanks to TruSculpt iD, a slimmer look can be yours in just a few minutes. The number of TruSculpt iD treatments required varies from person to person. That's why we invite you to give us a call to set up a consultation. Once we have an idaea of your goals, we'll come up with an appropriate treatment plan that works for you.
Where Can I Get TruSculpt Treatment?
At Specialist Skin Solutions, a cosmetic clinic specialising in non-surgical fat-reduction procedures, we proudly offer truSculpt® iD, the latest in state-of-the-art fat melting, body chiseling techniques.
At Specialist Skin Solutions, we're dedicated to helping our clients look and feel their best by bringing out their natural beauty and loving the skin they're in.
Book today or give us a call at 02-4934-1700.
*Disclaimer: Always seek medical advice and clearance before opting for any procedure, especially while breastfeeding. This article is meant strictly for informational purposes only. truSculpt® iD results vary. There are risks with any procedure. Follow your provider's directions to the letter to stay safe and to ensure you'll have the best results.