Rosacea
"The blotchy red skin on my face has got to go."
There's never a good time for rosacea to flare up. People who have the condition know this all too well. It seems come on so suddenly. Even just stepping out of a warm shower, you know your skin is going to flush. Glass of wine with dinner? Those bright red cheeks seem to come on right away. And while a beach day should be relaxing, the summer heat and sun only makes matters worse.
It can be frustrating when you feel like your skin just won't behave.
It is hard to cover the red blotches on your face with makeup. People are always asking you if you are too hot all the time. Red capillaries can pop up around your nose and face, too. You work so hard to take care of your appearance, then redness comes along out of nowhere. Rosacea is a real pain, and it can make you feel self-conscious.
Common rosacea triggers:
Heat
Sun exposure
Spicy foods
Stress
Exercise
Hot baths or saunas
Weak lipid barrier on your skin
Alcohol
Harsh soaps and cleansers
Not getting a full night of sleep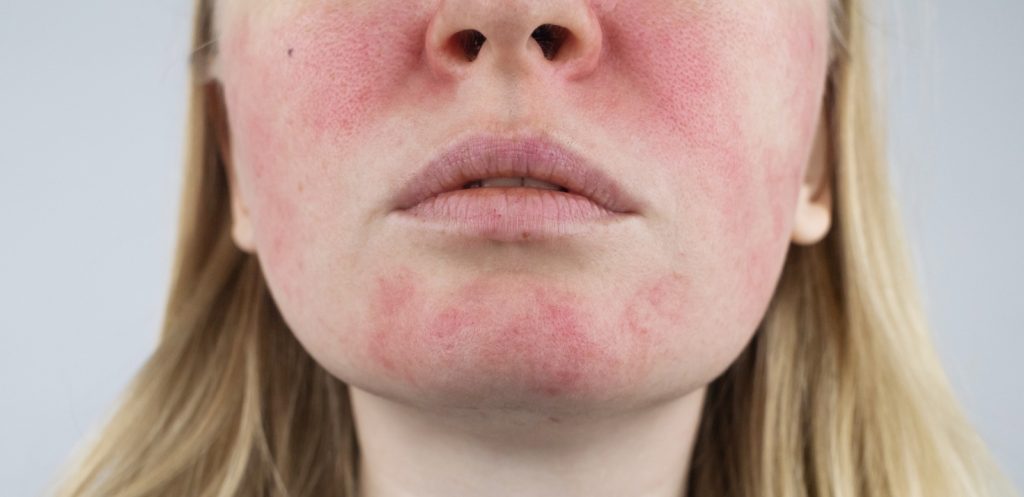 What can you do about rosacea?
Unfortunately, the cause of the condition is unknown. However, there are ways to tackle the root cause of the issue without resorting to thick makeup and concealer.
Specialist Skin Solutions can help effectively treat the appearance of rosacea in our clinic. We provide an exceptional service to reduce redness on the face with a combination of advanced skin treatments. Our fully trained staff provide an excellent standard of care and advice to all patients. We realise how important it is to attain calm, even skin. Our highly-trained staff want the best for you.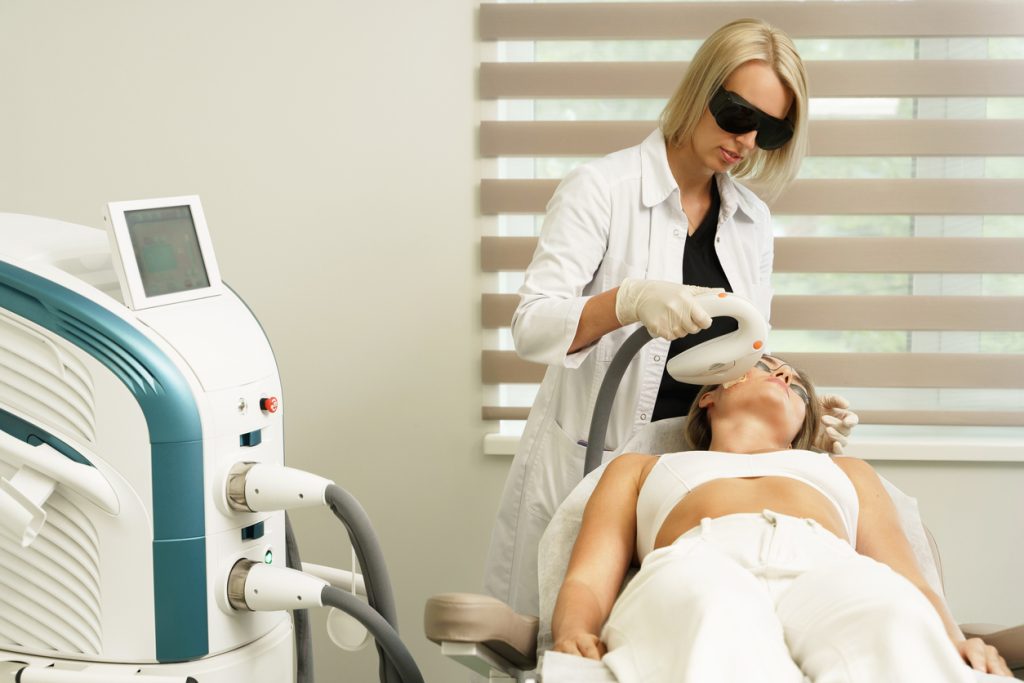 We offer a range of services to treat redness caused by rosacea
When you have stubborn rosacea, you need a skin intervention. That's where our caring skincare experts come in. We provide medical and aesthetic services in a professional setting using the latest technology and products to stop redness from being the first thing people notice about you.
Our dermal therapist will give you a full skin evaluation and personalised treatment recommendations. From there, you can choose from our comprehensive 8 session program of treatments, or our mix and match "pay-as-you-go" program.
Treatments may include peels, laser, and home care, or mix and match products and services to find your own balance.
Our 8 Session Program is the best way to drastically reduce facial redness
This tailored treatment attacks rosacea with a combination approach. This includes a full facial assessment followed by 4 sessions of medical-grade skin peels and 4 sessions of Laser Genesis. We also provide Aspect Dr. products and Actinica sunscreen to continue getting results at home. When you complete the 8 sessions, you will notice a dramatic improvement in your skin. In fact, most patients start seeing visible results after just a few appointments.
Our Mix and Match Program gives you flexibility
When you choose our mix and match program, you also get a full facial assessment, followed by your choice of either medical-grade peels and Laser Genesis (or both!). You can also choose to continue home care with our skincare range from Aspect Dr. and Actinica to maximize your results. This gives you the flexibility to select the number of sessions you wish.