Red Skin Capillaries and Broken Capillaries
When you have red skin and broken capillaries, exercise and heat can make matters worse. Before you know it, you're completely flushed with unsightly thread veins blossoming across your face. It can also be embarrassing to have rosy red cheeks after a glass of wine at dinner. These flare ups can add unnecessary stress to your life.
Broken capillaries and redness are hard to cover up with makeup. It requires frequent touch-ups, expensive foundation and powders that can only do so much. If you're a man who doesn't have that option, it can be especially frustrating.
Broken capillaries sometimes result from excessive alcohol consumption, but that is certainly not always the case. It can just be a matter of genetics. Heat, sun exposure, again, alcohol, and certain foods can also trigger it. These bright red or purple lines can pop up at any age, which can make you look older than you are and cause your skin to look irritated.
Our treatment for broken capillaries
Thankfully, you can get rid of broken blood vessels and redness on your face. At our clinic we provide comprehensive medical-grade solutions to reduce facial redness and eliminate those pesky red lines. Our fully-trained staff of skincare practitioners can help you combat your issue and provide expert advice to get your skin look calm, even, and free of redness and broken capillaries once and for all.
A combination treatment gives superior long-term results with a nearly instant visible reduction of the redness.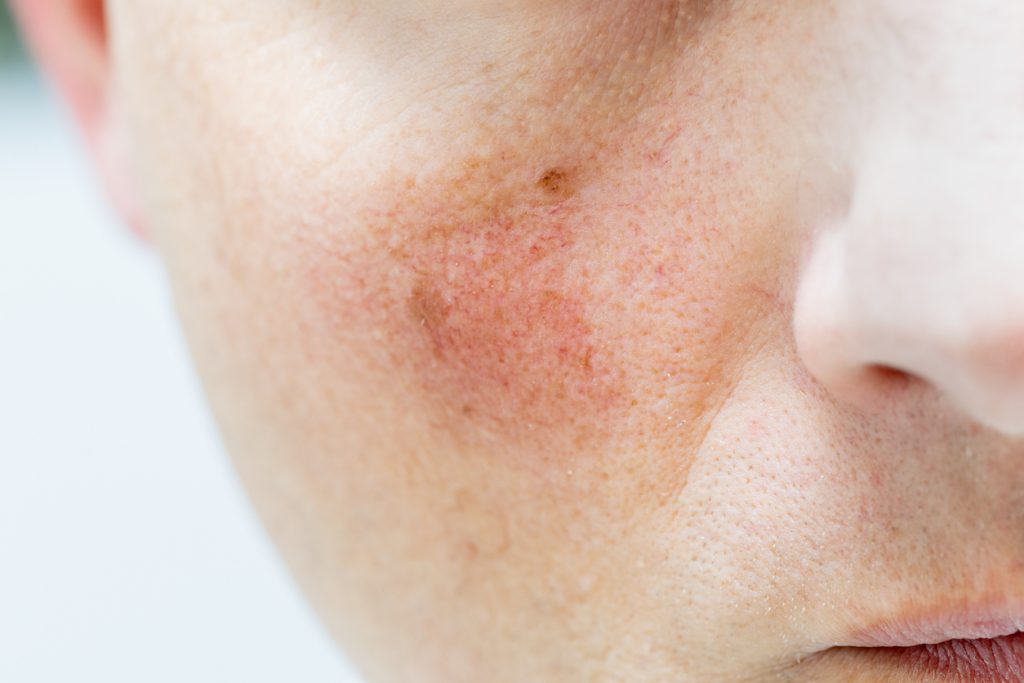 Treatment options for facial capillaries
For patients with mild to moderate broken capillaries or diffuse red skin, our program can help fight the condition before it gets worse. This program includes a combination of ND/YAG laser and IPL lasers, along with at-home skincare based on your skin type.
Unsure which program is right for you?
Come in for a consultation. Our expert skincare specialists will give you a complete skin exam and recommend the treatment that will give you the best results. You are in good hands with Specialist Skin Solutions. We have helped many patients like you get rid of facial redness and broken blood vessels. No matter how mild or severe your symptoms are, our caring staff is here to help.