"My pores never used to be like this! I can't find a skincare solution that actually works!"
Regarding the solution for open pores, it can be very tricky to determine what actually works. If you've spent all your life as someone who has normal to dry skin, then the large deep pores and oiliness that can be associated with hormonal changes can come as a fair shock. The skin's surface takes on a coarse texture due to the size of the open pores.
But this condition doesn't only happen in the teenage years; it can come on at any time. And although your friends might be struggling with overly dry skin, large pore treatment has to be approached quite differently.
The condition is treatable in our clinic through a variety of different methods to ensure the best treatment for large pores to leave your skin looking radiant again.
How to minimise pores: Our comprehensive system
If you'd like to know how to tighten pores, then we have the solution. Our combination of in-clinic therapies and home-care products will significantly improve the appearance of your skin.
Open Pore treatment packages
Choose from our skin-blitz 13 session program for a total makeover, our mix and match program, or top up sessions.
Our 13 session program
This program for Coarse, textured skin will reduce oiliness and pore size over the course of the therapies. It includes:
Full facial assessment and customised program
4 x Salicylic acid peels
4 x Laser pore treatment with Laser Genesis
3 x Derma stamp treatments
A range of home-care products, depending on your skin analysis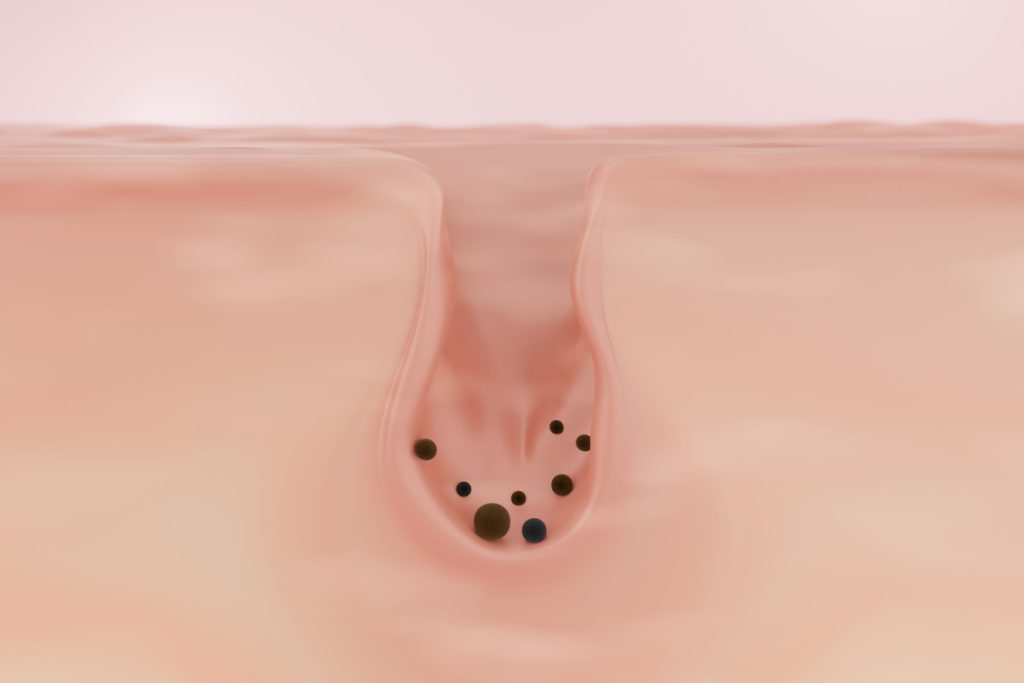 Our Mix and Match Program
Choose from any combination of:
Salicylic acid peels
Laser Genesis
Dermastamp
Customized skincare
You may also consider returning for monthly Laser Genesis top-ups for maintenance.