Acne Scarring
"My teenage skin was a nightmare and I'm still dealing with the after effects. I'm ready to find out how to remove acne scars for good."
Although you may be past the worst of your breakouts – thankfully! – there's still one thing that is standing between you and putting your best face forward: acne scarring.
These unsightly reminders of past breakouts can do a number on your self esteem. You might have bumpy skin, coarse texture, open pores, post-acne redness, and scars, which can be aggravating and embarrassing.
The worst part? You can't cover up most acne scars with makeup. It's hard to hide the texture. If you are tired of having so-so skin, we can help. You know it's time to get serious with your skincare so you can put acne scarring behind you for good.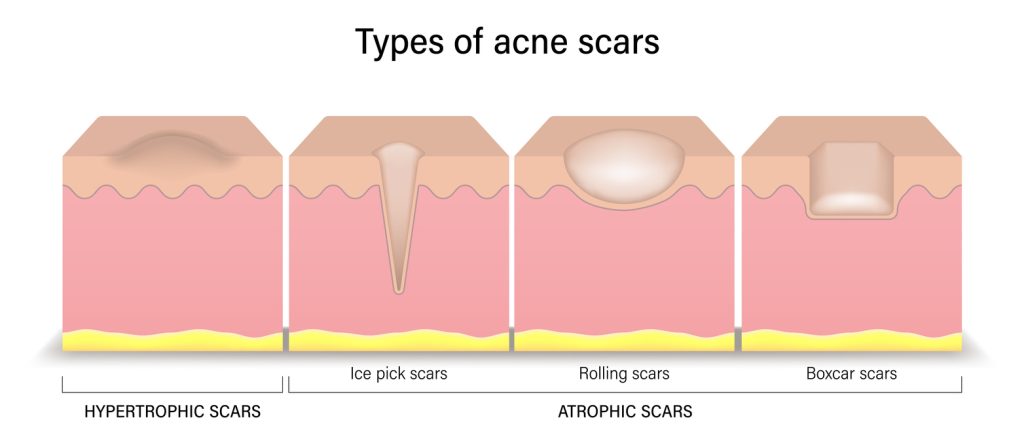 We provide the best clinical acne scar treatments
Specialist Skin Solutions has effective acne scar treatments that are among the best in the industry, because we take your face seriously! Our highly-trained clinicians have helped many people soften the appearance of acne scars and get the results they want in a timely manner.
Our treatment programs work on your skin in many different ways to ensure you get the best result possible.
We offer a range of different packages for treating acne scarring, including our 10 session program and mix and match program, along with home-care products designed to improve your results.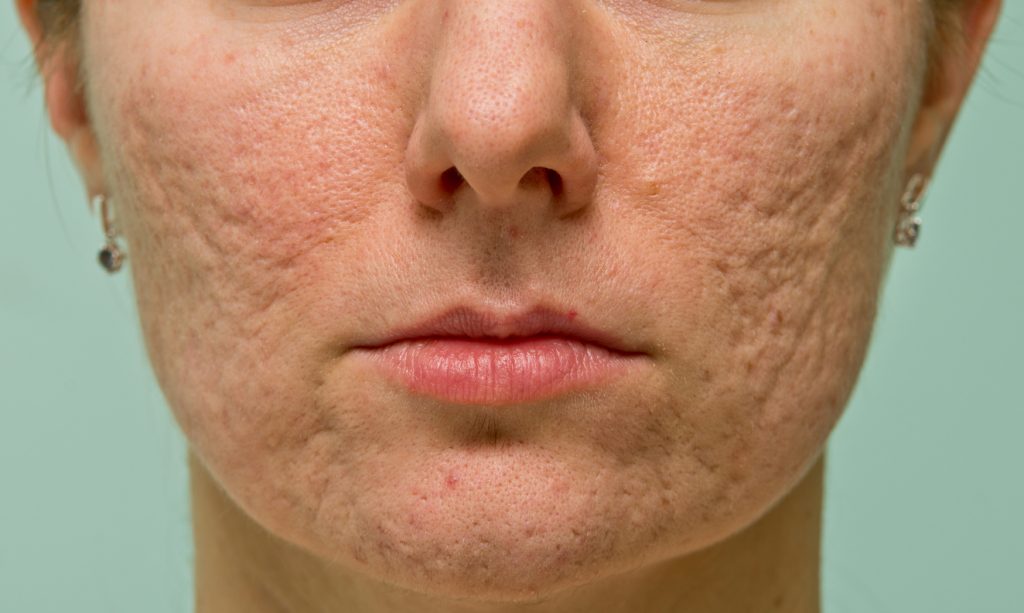 10 session Acne scarring program
With our 10 session program, you will receive ten one-hour treatments over a period of five months. Our skincare specialists will use the latest treatments to target scarring across all the different layers of your skin. We achieve this using a combination approach of different therapies, such as Laser Genesis and peels.
The separate technologies work in very different ways to improve the surface of your skin on many levels. The program includes a detailed face assessment and consultation, ongoing progress assessments, and a range of Dr. Aspect medical-grade skincare solutions for use at home.
Mix and Match Acne Scarring Program
Do you want the flexibility to pay as you go? Then our mix-and-match program might be right for you. This allows you to choose the therapies that appeal to you most and decide on the number of sessions you can afford. Sign up for appointments when and how you choose!
This program includes a complete facial assessment with our expert specialists along with ongoing advice. We recommend complementing the program with Dr. Aspect products for home use, available at our clinic. This range of products is designed to speed up your results and give you the best skin possible.
*Please note that it is best to wait four weeks between sessions if you are repeating the same therapy.