Have you ever gone a bit overboard when plucking your eyebrows? Or are you the victim of the skinny brow trends of the 70s or 90s? If so, you're not alone, and the good news is, thin eyebrows can be thick again as long as a few factors are in place.
While it depends on a variety of factors, including your age, how often you've plucked, the speed of your hair growth, health considerations, and diet, you don't have to be stuck with thin eyebrows forever.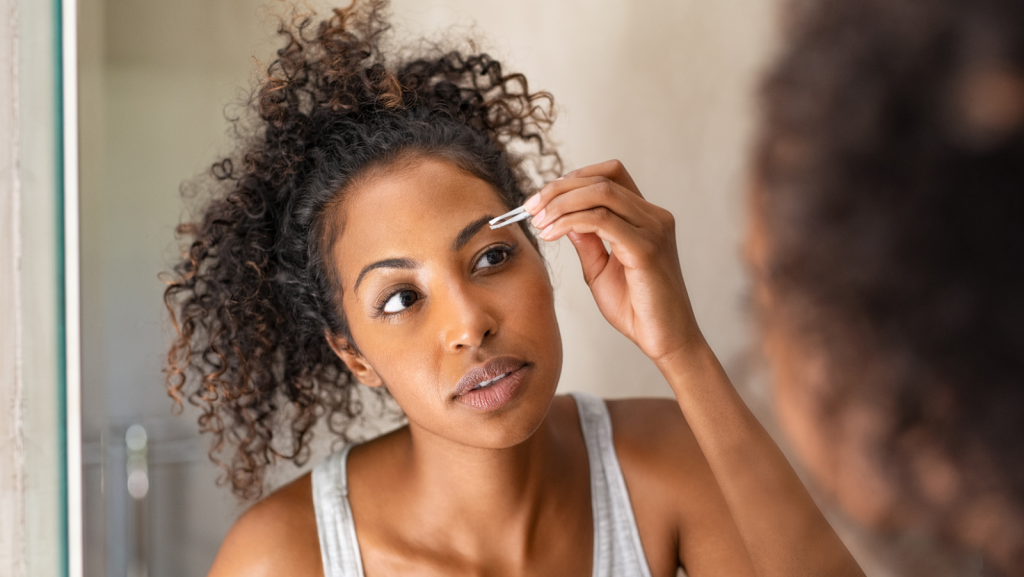 Book Your Appointment Today!
Why Brow Growth Can Be Stunted
Because the skin around the eyebrows is thin and delicate, it's easily traumatized.
Other factors that affect eyebrow growth include:
How often you pluck
Do you pluck your brows once a week, once a month, or every other day? Sometimes, brow growth can become stunted because of how frequently you pluck them. If you pluck your eyebrow hair every day, for example, you're actually traumatizing the skin around the brows. And this can cause permanent damage, even scarring. If this happens, the hairs won't grow back.
Your age
Thinning hair due to age isn't just a scalp problem. As we get older, we lose some hair. This includes brow hair.
Underlying health conditions
Some thyroid conditions can lead to brow thinning. Iron, vitamin D, biotin or zinc deficiencies can also stunt hair growth.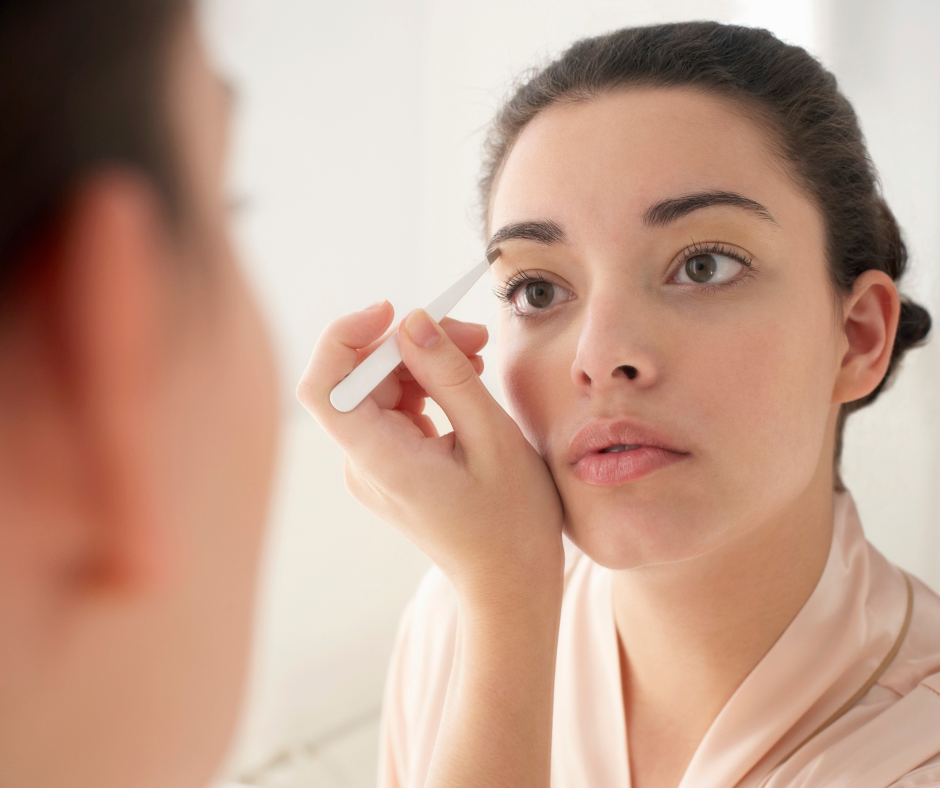 Five Ways to Help With Brow Hair Growth
To make your face more eyebrow "friendly," try making these five changes to your eyebrow regimen:
1. Toss the magnifying mirror
Start treating your eyebrows with a bit of TLC by giving them the space and time they need.If you're constantly looking in the magnifying mirror , obsessing over each tiny hair, your eyebrows will never get the chance to recover.
2. Choose the right tweezers
Avoid using tweezers that have a wide,  flat end.  Instead, choose tweezers with an angled end so you can pull in the direction of your hair growth.
Also, avoid tweezers with rubber grips on the end. The rubber creates more friction, which causes more trauma to the hair when you pull it out."
3. Pluck your brows fresh out of the shower
Skin tends to be softer and more delicate right after a shower. This is a great time to tweeze because brow hairs slide right out with minimal effort.
4. Eat a healthy diet
Eating a well-balanced diet can supercharge eyebrow growth. Eating a variety of fruits and vegetables in a rainbow of colors is important.
* If you aren't getting enough vitamins from your diet, taking a multivitamin can be beneficial.
If you eat red meat fewer than two or three times a week, or eat a plant-based diet, an iron supplement may also be a good idea.
If you don't regularly eat fish and shellfish, omega-3 supplements have been shown to be helpful for hair growth.
Bioton has been shown to be quite beneficial for the health of skin, nails, and hair.
*Always consult with a physician before starting any supplement regimen. 
5. Ask your doctor about prescription or OTC eyebrow growth treatments
Bimatoprost (brand name Latisse®) is a prescription topical used to lengthen and thicken eyelashes and eyebrows. If you prefer the over-the-counter route, minoxidil (brand name Rogaine®, meant for hair growth on the scalp, has also been shown to stimulate hair growth on thin eyebrows. *As with supplements, before experimenting with these or any other medication, always consult with a physician first.
Book Your Appointment Today!
What if my lashes don't grow back?
When it comes to eyebrow regrowth, patience is key.  The hair growth cycle for eyebrows is generally between three and four months.
If you don't see results as quickly as you'd like, there's more good news.
If you're  like so many of our other clients who have over-tweezed, plucked, or even shaved their brows, please don't fret!  At Specialist Skin Solutions, located in the beautiful heritage suburb of Lorn, we have a variety of great treatment plans that can help make even the thinnest brows thick again. 
We now offer a full-service lash and brow bar to add to our menu of magnificent services. This includes:
Eyebrow Shape
Eyebrow Tint
Eyelash Tint
Eyelash + Brow Tint
Eyebrow Shape + Lash and Brow Tint
Lash lift and tint
Lash lift
Henna browLaminate and tint
Laminate
Laminate and henna