It's no secret that a pair of beautifully-styled brows can accentuate your face. But just like most things in the beauty world, one size certainly doesn't fit all. Whether you like them fluffy and bushy or perfectly polished with not a stray hair out of place, there are a few trade secrets that can help you have magnificent brows that fit your style.
The eyebrow industry has gotten incredibly competitive and with so many choices available, it is actually easier to pick an unflattering brow that does nothing for your look or have a DIY fix go horribly wrong than it is to choose the brow that's right for you. Finding a brow expert you trust can make all the difference in the world, making the whole process easier and less frustrating.
Secret #1: Eyebrows are Underrated.
Brows have come a long way, from being a hardly noticed afterthought to the most searched beauty trend on social media. Today, there is absolutely no doubt that well-styled brows can completely transform your look. You can't scroll through TikTok, Instagram reels, or YouTube videos without seeing DIY brow tutorials. But no matter how much attention brows are getting, they're still underrated and don't get as much notoriety as hair, nails, and lashes.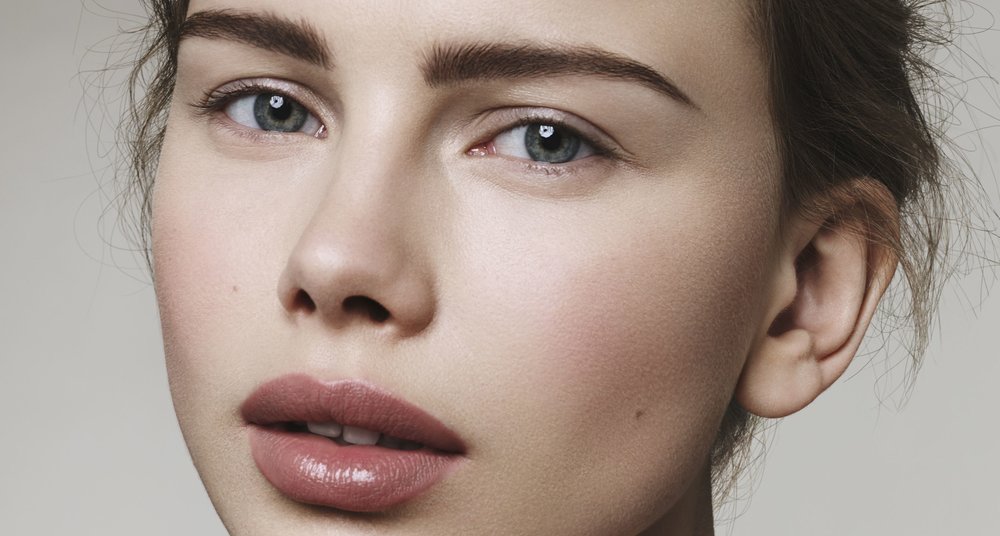 Book Your Appointment Today!
Secret #2: Leave Shaping to the Professionals.
Shaping eyebrows is not as simple as you may think. Afterall, you don't cut your own hair or drill your own teeth—you go to a professional. The same is true for brow styling. So, leave this very important step to the experts.
Brow experts know the best arch, style, and shade for your unique facial shape, skin tone, and lifestyle and they'll be able to lead you in the right direction. Pros will also be able to help you decide which service is best for your natural brows and budget. To find the shape that's best for you, refer to our blog post, What type of eyebrow will suit your face best?
Secret #3: Put Down the Tweezers.
To keep your brows bushy and full, tweeze sparingly, if at all. But for strays and maintenance after shaping, tweezing is far more precise than waxing and threading. Just wait as long as possible and then do it all of the plucking at once. That way, the hairs are all on the same growth cycle and you avoid stubble popping up at different times.
Brow razors are great for shaping, and trimming overgrown, unruly hairs. Brush up your brows first, and then use brow scissors to snip away any excess length. And always err on the side of caution.
Secret #4: Tint First.
Often your brows really are thicker or more shapely than they look. Some of the hairs are just lighter, so you can't see them. Before doing any shaping, it's best to tint them first so you can actually see what you're working with. And an appointment with a professional is always ideal.
Secret #5: Don't Let Moisturizer Touch Your Brows.
Moisturiser might be great for the skin, but it can interfere with brow products. Do your best to wipe away any lotion from your arches after your skincare regimen so your brow products don't get muddled up.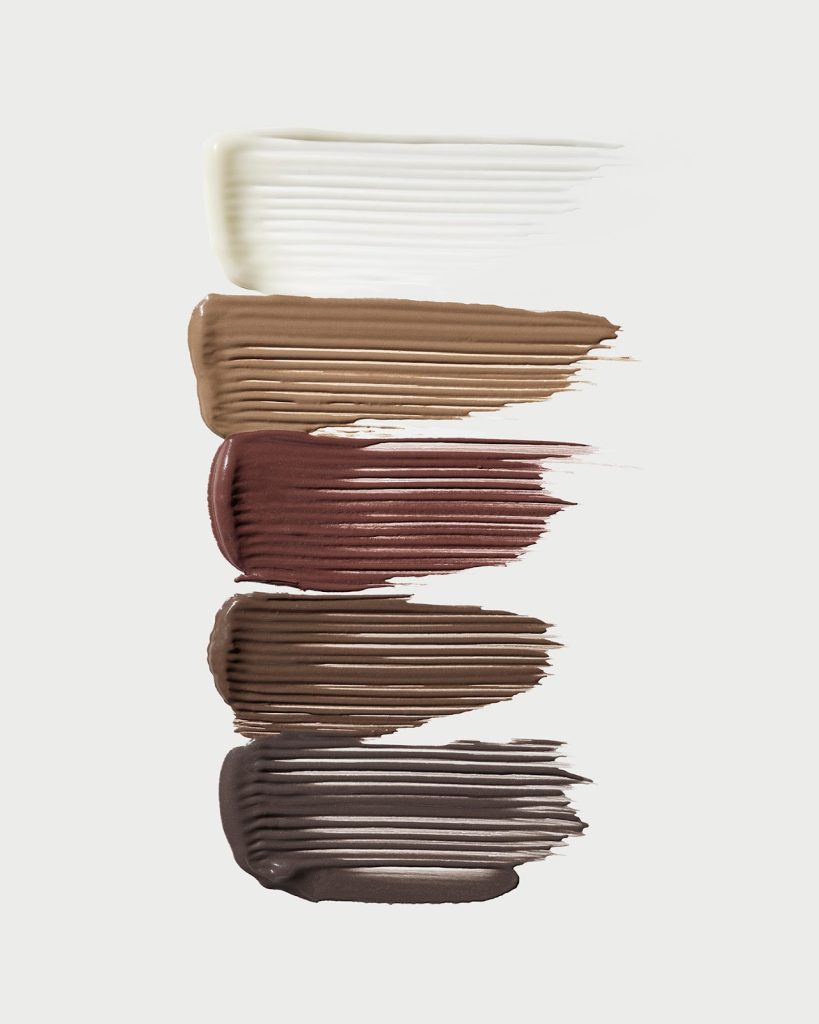 Book Your Appointment Today!
Secret #6: Pick the Right Shade for Your Skin Type.
Just because you have platinum blonde hair and a product says it's for "blondes" doesn't necessarily mean it's the right shade for you. If your skin has a cool undertone, for example, try using a product with an ashy colour. If you have warm undertones, use something more golden. If your skin reads red, opt for greyershades of colour on your brows to pick up the cool, icy tones and leave out any redness. The best way to find your ideal colour is to sample around and ask an expert.
Secret #7: Layer Products Between Treatments.
Your brows are naturally multidimensional, and sticking with just one product is a sure fire way to make them look fake. Between treatments, layer products like this: pencil, pomade, powder, wax, and then gel. You don't have to use all these products, but make sure you always use gel last.
Secret #8: Embrace (Don't Pluck) Your Sprouts.
Instead of being tempted to pluck or tweeze away these little sprouts of hairs that sometimes stick up in the front of your brows, play them up by using a little gel or tint and then brushing them straight up (like a mini DIY brow lamination.) . Afterall, it's those little hairs that give your brows a more natural look.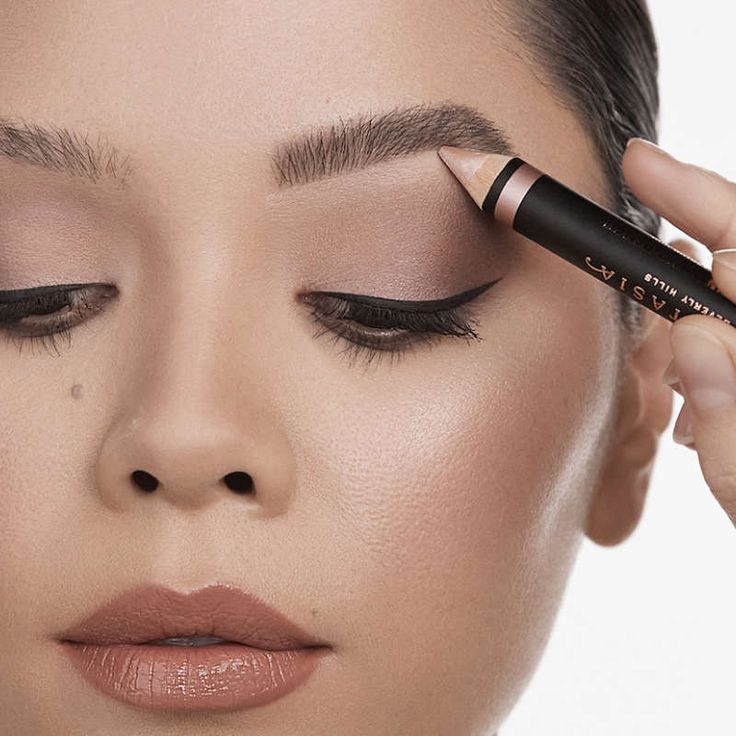 Secret #9: Highlight Your Brow Bones.
Think of brow highlighter as the piècoe dae résistance of your eyebrow look. After filling in your colour and setting with gel, adding a dash of highlighter on your brow bone, just underneath your arches, not only helps to neaten up the edges, but it makes the eyes pop.
Secret #10: Use Brow Gel as the Finishing Touch.
Not only is it the last thing you swipe on to seal in other products, but it's also the first and only thing folks with great arches reach for when they're playing it low-key. It's like dusting on bronzer or swiping on lip gloss when you're wearing nothing else on your face. It adds a tiny hint of polish, but makes a big difference.
Secret #11: Your Brow's Shape Can Change Your Entire Look.
If you've ever seen those photos with celebs' brows removed, you'd absolutely believe that eyebrows can change your entire look. That's why choosing the right brow style is key to getting the overall look you want. For example, if you feel like achieving a subtle everyday look, go with a full and fluffy brow style like brow lamination or henna brows can offer. On the other hand, if you're looking for a more polished look, microblading could be right for you. Ultimately, focusing on your brows isn't just about focusing on your brows; it's about focusing on your look's entire aesthetic.
Secret #12: It's ok if your hair and brows don't match.
Blondes might have all the fun, but they also have a lot more options than ever before when it comes to brows. Contrary to old-fashioned beliefs, your brows don't have to match your hair color. It's more about achieving the overall look you want that matters when choosing a shade. Rule books are in the trash these days! So go dark if you want to blondes, redheads, and anyone else with lighter hair. For more about blondes and dark brows, check out our blog post, Mismatch Made in Heaven: Why Blonde Hair and Dark Brows Work and How Celebs Are Rockin' the 2023 Trend
At Specialist Skin Solutions, located in the beautiful heritage suburb of Lorn, our brow experts are here to help you choose which service is right for you. After your treatment, they will also advise you on the best ways to maintain your brows. Adding a full-service lash and brow bar to our menu of magnificent services, our discrete, uplifting, friendly atmosphere makes Specialist Skin Solutions a sanctuary for our clients.
If you're ready to walk in with thin, sparse brow hairs and walk out with beautiful eyebrows that look just like those on social media and fashion magazines, call Specialist Skin Solutions @(02) 4934 1700 today to book an appointment.