We're in the thick of a bushier, fluffier, and fuller eyebrow craze right now. A look that first gained in popularity in the 40s when Joan Crawford's bold brows popped on the movie screen and again in the 80s when Brooke Shields made the-thicker-is-better eyebrow look popular, full, fluffy, fabulous brows are having their moment in the sun.
Brows define the face like no other feature so it's no surprise that a new treatment that's making beautiful brows more accessible is raising a few brows.
One of most sought-after treatments in Australia, brow lamination is one of the most popular beauty trends of 2023. If you've ever wondered how much it costs to get professional laminated brows, it's probably a lot more affordable than you might think. Read on to find out more!
Book Your Appointment Today!
What Is Eyebrow Lamination?
Eyebrow lamination is a completely non invasive, semi-permanent eyebrow makeup enhancement procedure that works to polish unruly brows, make sparse brows look thick, and thinning hair in the brow area look fluffy and bushy. A great alternative to the more expensive micro blading, brow lamination is completely painless. It straightens curling hairs and repositions the brow to the highest point, giving them a unique shape and texture, leaving you with thicker eyebrows and smoother skin beneath.
How does Brow Lamination Work?
Brow lamination may be a good fit for you if you want beautiful new brows and are tired of using eyebrow makeup every day.
Using an eyebrow lifter cream to remove any stray or sagging hairs, the technician brushes and straighten hairs using tweezers or a spooly.

A fixing solution is applied to clean eyebrows.

Brows are brushed upward and straightened into the desired position.

Next, the hair is treated with a keratin formula similar to that used to relax curly hair.

A setting solution is applied to restructure the brow hairs.

The solution is covered with plastic wrap.

A setting solution is used to reposition the hair bonds into a new shape.

Once all treatments have been completed, the eyebrows area is then treated with a nourishing serum to soothe the skin.
What Do Laminated Brows Look Like?
Brow lamination is the process of straightening and lifting eyebrow hairs using a chemical solution to create a bushier look and precise shape. An alternative to more expensive treatments like microblading, laminated brows involve a non-invasive process that is affordable, simple, and painless. The result is a smooth, shiny and a well-defined finish that will last for up to 8 weeks.
No longer will you have to spend hundreds of dollars eyebrow makeup as brow lamination is a one-and-done process that once complete, requires very little to no maintenance. While the price for an eyebrow lamination is more than a basic wax, the resulting elevated look not only reduces the money spent on brow makeup, but the time you'll save not having to style brows yourself every morning makes it a smart investment.
Laminated brows are straighter, bushier, and thicker, while at the same time, smooth, polished, professional and perfectly shaped.
The entire process takes approximately 45 minutes to an hour.
How long do laminated brows last?
Your newly polished, brushed-up brow look will last from 6 to 8 weeks, but to maintain the nest results, your brow stylist will show you how to use a spoolie to properly brush your brows if needed.
Pro tip: Use an interdental brush instead of our normal brow bush. The thin hairs on this dental tool make combing your brow hair easier. It also helps to prevent any residue from getting into your eyes.
For more information about the service itself, check out our blog post, The Eyes Have It: 9 Things You Should Know Before Your First Brow Lamination Treatment that covers brow lamination from A to Z.
What Does Brow Lamination Aftercare Look Like?
After your brow lamination appointment, there are some dos and don'ts to follow during the first 24 hours.
DON'T: Touch or rub your eyebrows.

DON'T: Get your brows wet—this includes showers, baths, swimming pools, and steam rooms.

DON'T: Lie face down while sleeping.

DON'T: Engage in activities that make you sweat (IOW, you have permission NOT to go to the gym that day!)
When it comes to wearing makeup after a brow lamination, we recommend refraining from wearing makeup, especially on and very close to your brows, for the first 24 hours as well. This also includes any skincare products like masks, serums, creams, or self-tanning products. After the first day, you can go back to applying makeup and skincare products and return to your normal routine. It's that simple!
To avoid getting your brows wet, we suggest that you book your appointment on a day that you can stay at home and relax.
Can brow lamination be done at home?
Though there are techniques like using different types of gels, pomades, and brow pens and the soap method to create feathered looking brows at home, none of those methods offer the precise, smooth, and perfectly polished long term results as professional lamination.
Soap brows can be a simple alternative for eyebrow lamination, but it only works if you already have thick brows and the technique only lasts a day. While it might seem tempting to go the cheaper DIY route,, in the long run, all of those home remedies prove to be more expensive and the only thing that will end up looking fuller will be your makeup case.
How long does brow lamination last?
How many days do eyebrows need lamination depending on hair growth? Your eyebrows and brows have an old-growth cycle where old hair is shedding and new hair comes through. It takes 30 days for a typical person's hair to grow and this will allow brows lamination to last for three to eight weeks. For most clients, the lamination should last up to eight weeks.
Ready for fuller, fluffier, and more beautiful brows? Book online today!
Book Your Appointment Today!
What is the cost of Brow Lamination?
Compared to other brow procedures, brow lamination is extremely affordable. This is likely because the process involves little time and materials.
The average cost of eyebrow lamination ranges between $50 and $100 per session, depending on the size and material used. The same way hair cuts and prices are different at every salon, the same is true for beautiful brows. Brow treatments are generally more costly in large cities.
Ready for fuller, fluffier, and more beautiful brows? Book online today!
Brow and Lash Services and Price List
Eyebrow Shape: $25.00
Eyebrow Tint: $25.00
Eyelash Tint: $25.00
Eyelash + Brow Tint: $40.00
Eyebrow Shape + Lash and Brow Tint: $50.00
Lash lift and tint: $95.00
Lash lift: $80.00
Henna brow: $35.00
Laminate and tint: $75.00
Laminate: $60.00
Laminate and henna: $85.00
Henna Brow: $35.00
Lamination & Henna: $85.00
Lash Lift: $80.00
Lash Lift & Tint: $95.00
Lash Tint: $25.00
Upper Lip Wax: $18.00
Chin Wax: $18.00
Eyebrow Shape + Lip + Chin Wax: $45.00
What's Included in the Brow Lamination Price?
The brow shape and tint are required at most salons. Some providers charge separately to achieve the color and desired shape. At Specialist Skin Solutions at 30 Belmore Rd. in Lorn, we offer affordable pricing, excellent service, and expert brow lamination treatment performed by our lovely skilled brow technicians.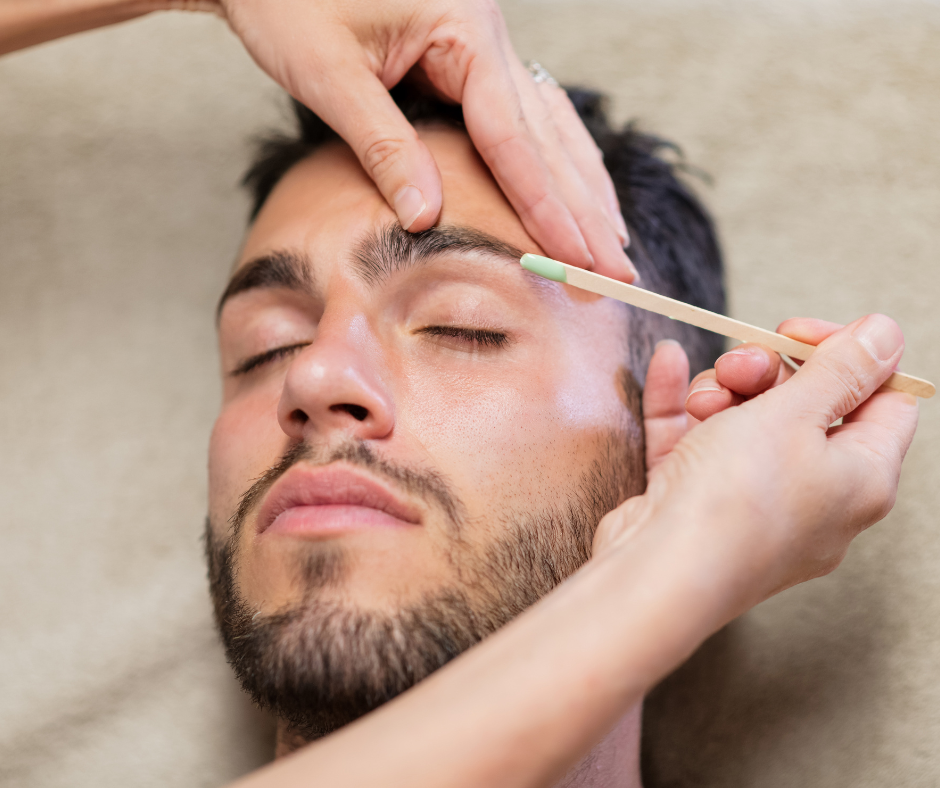 Book Your Appointment Today!
Treatment payment options
We accept a range of different payment methods that include cash, eftpos, Visa, and Zip pay.
Flexible payment terms for package treatments can also be arranged. Please ask our Administration team if you wish to discuss a flexible payment option. Do people think eyebrow lamination is expensive? Please look for research from PMUHub regarding eyebrow lamination costs. In recent years eyebrow coatings have risen to an increasingly popular fashion with many salons offering the service. This noninvasive treatment will provide your eyebrows with a beautiful shape lasting up to six weeks. What are eyebrow coating costs? Are the costs worthwhile? The eyebrow lamination cost varies from about $75 to $85. Continue reading for more information regarding eyebrow lamination costs!
See our full price list here.
At Specialist Skin Solutions, a cosmetic clinic specialising in non-surgical, anti-ageing aesthetic procedures, including the latest laser techniques, dermal therapies, and body contouring, we offer expert-level brow-lifting injections, performed by our elite team of trained expert pros.
By relying on cutting-edge treatments and years of training. Stemming from our expertise, personalised guidance, and passion for skincare, we offer the latest treatments, technology, and skincare products in Australia.
Where can I get brow lamination?
At Specialist Skin Solutions, we believe in transparency and education, first and foremost, providing every client with information, explanations, and treatment options before performing any procedure.
Offering a thorough consultation prior to treatment, we'll discuss the areas of concern and the range of treatment options suggested to produce optimal results. The amount and type of product, as well as our pricing structure, will also be discussed during the consultation process so there are no surprises other than eye-opening results.
If you're ready to turn your thin brows into fuller, thicker eyebrows, book online today!